Featured Product
How To Find A Good Church
by Sandy Simpson, 2003
Here's how to find a good church. What you need to find is a church that not only has orthodox doctrinal statements but teaches, both explicitly and implicitly, in line with the core doctrines of the Faith. These are Bible-believing Christ-centered churches that are balanced in their theology. Be sure to test all churches before you become involved. It is acceptable to get involved with a house church or Bible study as long as there is someone who has the gift of teaching there to lead the study of God's Word.
Hebrews 10:25 not forsaking our own assembling together, as is the habit of some, but encouraging one another; and all the more as you see the day drawing near.
The Christian life is not one to be lived alone. Trust me; I have sympathy for those who have been spiritually injured by false churches, false prophets, false teachers and false apostles. It is often a long road back from the diaprax of heresy. But to undo the brainwashing you will need help, especially from those who are already ahead of you on your journey back. The first century church was known for the following:
Acts 2:42 They were continually devoting themselves to the apostles' teaching and to fellowship, to the breaking of bread and to prayer.
This is a good gauge to tell if you are involved in an effective assembly of believers, no matter how small. Remember that the first century churches were in homes. In my experience smaller churches are much better at doing the above and more. Avoid mega churches.
Go
here
for ordering information.
Donate to the ACT Ministry!

DITC e-Newsletter

Partner with us!
Follow the
donation link
if you wish to help support this ministry. You can
order products by clicking on them
below! As always, you can see the DITC e-Newsletter archive
here
and sign up to receive this newsletter or unsubscribe there as well.
My Journey Out of Catholicism
As I am writing these things, I am amazed to think how quickly the years have gone by. These events that seem like yesterday began over twenty-five years ago. And through all these years, I have never publically shared the story about the community. But there is a reason why I felt compelled to share it now. When the community was deciding to become Catholic, they were very excited because they felt that they were pioneers in going back to the mother church. They felt confident that many others would eventually follow their example. Today, I see that this is beginning to happen in large numbers. The community shared with some of their friends that they had grown spiritually as far as the Protestant church could take them, and if they were going to grow anymore, they would have to become Catholic. It is the same thing that is happening today. Many Protestant leaders are now standing up and proclaiming that we need to glean from the teachings and practices of the Catholic church. Particularly appealing to them is contemplative prayer or mysticism and the spiritual disciplines. There is no doubt in my mind that contemplative spirituality is a bridge, bringing Protestants "back" to the Catholic church. The emerging church movement is equally a bridge toward Catholicism, and the Purpose Driven movement has had a role in this as well.
Building a Foundation on Sand: The Modern Day Apostles and Prophets Movement
What follows is manipulation, exploitation, and falsehood. It turns out that there is no ''kingdom now'' except the earthly kingdom financed for the new prophets. The money does not go to perpetuate the Gospel, but to perpetuate the status and the illusory message of ''heaven on

earth.'' The Church needs to wake up, stand up, speak up, and not be cowed. Our great ''Deliverer'' will come out of ''Zion'' (Romans 11:26), not out of the new breed.
Click here to read this article!
Bethel or Ichabod: What is really going on? (2 DVDs)
by Mike Oppenheimer, 7/21/19
Bill Johnson pastor of Bethel Church is leading the charismatic charge with signs and wonders just like years before. What's different is that everyone is united, on board through the new apostolic movement to change the church. With his endorsement of William Branham and his association with the NAR and ministers that are more than questionable in their doctrine, where is he leading the youth of the church? This should have everyone concerned with what is taking place. Using Yoga and contemplative prayer from ancient monks and various other new age techniques. speaking of contacting and waking up angels for a new revival we have the first new age hybrid church. Denying that Jesus was God on earth, teaching he was only a man he offers to the church the Latter Rain teaching that we can do everything he did. In fact we can produce heaven on earth. In the video you will learn how Johnson has copied Wimber's Vineyard and incorporated every false move of the spirit and more. Numerous clips and PP bring you through the false teaching and revival from Johnson and company. 2 DVD's length: near 2 1/2 hours
If you need apologetics tools,


then click on the ACT logo to go to our current products page.

As you know, if you are a frequent user of the DITC website, we offer thousands of FREE articles archived or linked from our site. You can also search for articles on our site and other excellent discernment sites, browse by topic and find the latest articles for the past two months. We also offer many apologetics DVDs, CDs, books and other materials for purchase using PayPal or by check/money order by mail.



Scan our "What's New!" page for a spinning "Special" logo to get that product for 50% off. Items will change weekly. The special only pertains to one physical item weekly, not downloads.




Walking the Waves


by Juanita Simpson


Some of the following DVDs and CDs are available free on






A Short History of Dominionism


Maturity Training
Bradford Pear Christianity
The Lord's Prayer - Our Prayer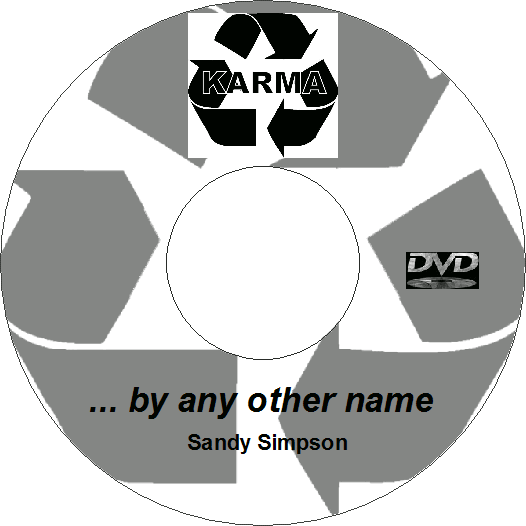 May the Lord bless you as you continue to be a Berean!

In His hands,

Sandy Simpson
Apologetics Coordination Team