Featured Product
Deliverance!
A Biblical Guide To Freedom from "Another Spirit"
The Possible Consequence of the Unbiblical Practice of "Slain In the Spirit"
by Sandy Simpson
This DVD is a message based on this article.
The cases are legion. Let's look at John (a pseudonym) as one case in thousands that I read through the years in the emails sent to my site.
Go
here
for ordering information.
Donate to the ACT Ministry!

DITC e-Newsletter


Bad theology is ruining a whole generation.
We ask for your prayers!
Follow the
donation link
if you wish to help support this ministry. You can
order products by clicking on them
below! As always, you can see the DITC e-Newsletter archive
here
and sign up to receive this newsletter or unsubscribe there as well.
10 Reasons Why You Should RUN AWAY From Bethel Redding
In summary, Bethel Church, Redding, has bad Christology, bad Pneumatology, and bad Soteriology. If you believe that "theology doesn't matter," you're a perfect candidate to fall for this bad theology. Theology is just a word that means "teaching about God." By definition, Bethel teaches theology, but they disguise it as something so totally new and fresh that people are fooled into thinking it's something "better" or "more spiritual." But it's just their version of teaching about God. Remember, as soon as someone starts teaching about God, they are doing theology.
Setting Aside the Power of the Gospel for a Powerless Substitute
by David Dombrowski, 5/12/19
If I were to say to you that much of the church today has set aside the power of God, would you be shocked? After all, we live in a time where having the power of God in your life is a major theme preached from pulpits across the country. And book after book, sold in massive quantities, pour off the presses promising a special connection or intimacy with God that will revolutionize your life and make it more dynamic. Yet, I believe I can prove that, in fact, the power of God is being laid aside, and I will tell you how.
An Inquiry Into the Theological Characteristics of the Word of Faith, Third Wave Movement, and New Apostolic Reformation
Is the Word of Faith Movement Orthodox? is the New Apostolic Reformation, Bethel Church, and Bill Johnson good for the Evangelical Church? This paper investigates these movements and what they teach.
Click here to read this article!
What churches should know about YWAM Part 1: A sketchy theological heritage
This post is the first in a series on the influential Christian missions organization Youth With a Mission (YWAM), with a focus on its relationship to the controversial New Apostolic Reformation movement. YWAM was founded in 1960 by Loren Cunningham as a way to deploy young people as missionaries throughout the world. It's now one of the largest Christian missionary organizations, having more than 18,000 staff working in over 180 nations. Many churches financially support YWAM full-time missionaries and young adults who sign up to go on short-term mission trips with YWAM or to attend one of YWAM's Discipleship Training Schools or other schools. Yet many of these churches would likely be surprised and concerned to learn about some of the unbiblical and spiritually harmful teachings promoted by this organization. In this first post I'll outline one significant part of YWAM's theologically controversial history to set the stage for future posts about YWAM as it currently stands.
If you need apologetics tools,


then click on the ACT logo to go to our current products page.

As you know, if you are a frequent user of the DITC website, we offer thousands of FREE articles archived or linked from our site. You can also search for articles on our site and other excellent discernment sites, browse by topic and find the latest articles for the past two months. We also offer many apologetics DVDs, CDs, books and other materials for purchase using PayPal or by check/money order by mail.



Scan our "What's New!" page for a spinning "Special" logo to get that product for 50% off. Items will change weekly. The special only pertains to one physical item weekly, not downloads.





Some of the following DVDs and CDs are available free on



A Short History of Dominionism


Maturity Training
Bradford Pear Christianity
The Lord's Prayer - Our Prayer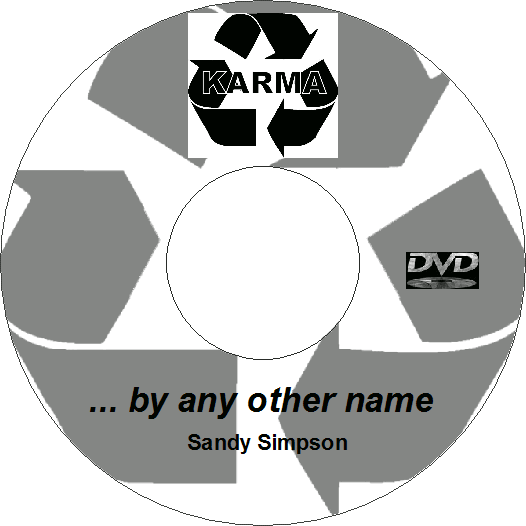 May the Lord bless you as you continue to be a Berean!

In His hands,

Sandy Simpson
Apologetics Coordination Team