Featured Product
Maturity Training
by Sandy Simpson

This DVD is a message based on this article. Heb. 5:14 But solid food is for the MATURE, who by constant use have trained themselves to distinguish good from evil. At the core of maturity in Christ is the issue of training to be able to distinguish between good and evil, right and wrong. But in today's churches this issue has not only been downplayed, but actually swept aside. I run a website and get hundreds of emails every week. Since the website deals with apologetics against false teachers and false prophets, about half the email I receive is blasting me for even bringing up the issue. These emails are from "Christians" who claim I am not "anointed", don't understand the work of the Holy Spirit, etc. I am forced to remind them of Hebrews 5 and Ephesians 4 and the biblical definition of maturity in Christ. Maturity is not defined as following dynamic speakers, running after people who claim the ability to perform signs and wonders, those with wealth, charismatic teachers with large numbers of followers, those with name recognition, and prophets who make wild prophecies. It is defined simply as training ourselves to know the difference between good and evil. Where do Christians get solid food? From voices in their heads, intuition, imaginations, flights of fancy, signs, wonders? No. Solid food is consumed by feeding on the meat of the written Word of God.



Go

here

for ordering information.
Donate to the ACT Ministry!

DITC e-Newsletter

Learning to walk in the Light and not in darkness
(Video)
Imitate God, therefore, in everything you do because you are His dear children (Eph. 5:1).
Letter to the Editor: Yoga at Our CMA Church in Canada Broke Our Hearts
LTRP Note: We are posting this letter to the editor not to single out this one particular Christian & Missionary Alliance church because the CMA denomination from top leadership down has embraced contemplative spirituality (see links below), and thus, it is no surprise that Yoga would enter in as well. This is happening in numerous other evangelical and Protestant denominations also. As you can see from this letter to the editor and the ones listed below, these letters to Lighthouse Trails are written by CMA members who have witnessed first-hand what is happening in CMA. We are compelled to also point out that every CMA college has now embraced contemplative spirituality (via Spiritual Formation programs) (as you can see on our Contemplative Colleges list).
Who is the Word, and did the Word became the Son?
Refuting those who claim there is no eternal Son and that he is the word.
The Doctors of Deception
Titles are used today by some of the most insidious false teachers to make them look legit, to impress the people. We should not be fooled by titles, we should judge the content of their teaching by the word of God. There are diploma mills that give honorary degrees to those who would be a benefit to be part of a University. It also give credence to the recipient. Jesus spoke of those religious men who loved to be noticed.
If you need apologetics tools,


then click on the ACT logo to go to our current products page.

As you know, if you are a frequent user of the DITC website, we offer thousands of FREE articles archived or linked from our site. You can also search for articles on our site and other excellent discernment sites, browse by topic and find the latest articles for the past two months. We also offer many apologetics DVDs, CDs, books and other materials for purchase using PayPal or by check/money order by mail.



Scan our "What's New!" page for a spinning "Special" logo to get that product for 50% off. Items will change weekly. The special only pertains to one physical item weekly, not downloads.





Some of the following DVDs and CDs are available free on


Maturity Training
Bradford Pear Christianity
The Lord's Prayer - Our Prayer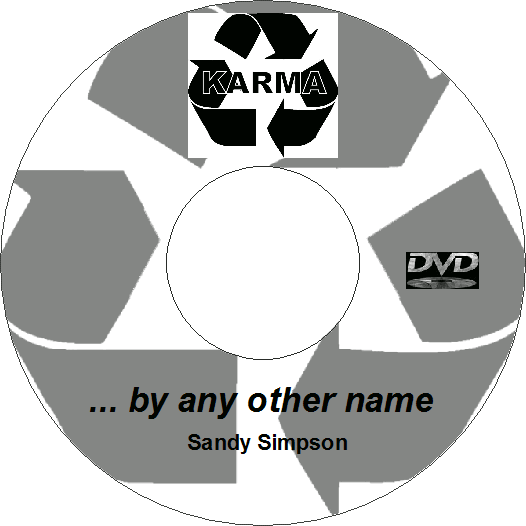 May the Lord bless you as you continue to be a Berean!

In His hands,

Sandy Simpson
Apologetics Coordination Team