Featured Product
Idolatry In Their Hearts
Landmark Book!
by Sandy Simpson & Mike Oppenheimer
Does having eternity in your heart mean that you know God and are His child? Could Gentile cultures understand the Gospel from the stars? Did God create man's cultures? Has God always been in the process of redeeming cultures from the time of Babel by placing in them a true revelation of Himself? Is there the worship of YHWH in all cultures and religions through the names of supreme beings? Have all cultures always had a way to make things right between them and God? These questions and many more are answered in this book that addresses the false teachings of The New Apostolic Reformation regarding missiological methods as being carried out by many agencies including the World Christian Gathering on Indigenous People, YWAM, and many Bible societies.
Go
here
for ordering information.
Donate to the ACT Ministry!
or follow this link for other options.
DITC e-Newsletter

James 3:1 Let not many of you become teachers,

my brethren

, knowing that as such we will incur a stricter judgment.
We need you to be a partner with us!
Please follow the guidelines on the
donation link
if you wish to help support this ministry. You can
order products by clicking on them
below! As always, you can see the DITC e-Newsletter archive
here
and sign up to receive this newsletter or unsubscribe there as well.
by Mike Oppenheimer, 8/11/17
What are you preparing for? A change in our presidency does not have any weight on Bible prophecy about the Tribulation. All will be fulfilled in God's timing and in His way. According to some Bible prophecy teachers all we have to look forward to is the Tribulation. So one must prepare now, become a "Christian Prepper." Yes, the world is still headed toward the Tribulation. Bad and terrible things will take place. Do you think you are appointed for the worst time in the world's history? No amount of positive thinking or good vibes will avoid this. The day of the Lord comes as thief in the night. 1 Thess. 5:5-6 "We are not of the night nor of darkness. Therefore let us not sleep, as others do, but let us watch and be sober."
Women can teach, but not Beth Moore
False teaching disqualifies anyone from teaching! (A lot of problems in the modern church have come about through the teaching of women who were not under the authority of their husbands or the male leadership of the churches. Jezebel, Maria Woodworth-Etter, Ellen G. White, Aimee Semple McPherson and Kathryn Kuhlman as well as modern day examples like Cindy Jacobs, Paula White, Juanita Bynum, Patricia King, Joy Dawson, Marilyn Hickey, Joyce Meyer and a whole host of others.)
Evolutionary Beliefs Versus the Unconquerable God
by Roger Oakland and Caryl Matrisciana, 8/14/17
Through evolutionary beliefs, we can see that our culture is slamming the door on God the Creator while at the same time opening the door to the fallen spiritual realm (the demonic realm). As a result, people are increasingly embracing Satan's false promise that they are the masters of their own world.
Letter to the Editor: Churches Strongly Influenced by "Religious Correctness"
Our Christian churches are being strongly influenced by what I call Religious Correctness. It is similar to Political Correctness. If you question anything, you are told to sit down and shut up. Do not rock the boat. I am a former Roman Catholic who now knows and loves Jesus Christ. In Sunday school class at my church, when I questioned Mother Teresa (soon to become a Catholic saint to whom Catholics can pray), and I also brought up some of the anti-biblical practices of the RCC, I was told that I could either keep quiet or leave.
If you need apologetics tools,


then click on the ACT logo to go to our current products page.

As you know, if you are a frequent user of the DITC website, we offer thousands of FREE articles archived or linked from our site. You can also search for articles on our site and other excellent discernment sites, browse by topic and find the latest articles for the past two months. We also offer many apologetics DVDs, CDs, books and other materials for purchase using PayPal or by check/money order by mail.






Screwtape Legacy


Bradford Pear Christianity


The Lord's Prayer - Our Prayer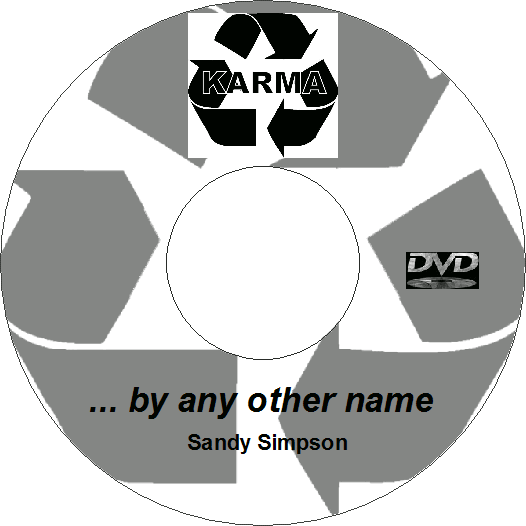 May the Lord bless you as you continue to be a Berean!

In His hands,

Sandy Simpson
Apologetics Coordination Team