Featured Product
Screwtape Legacy
by Sandy Simpson
The book by C.S. Lewis called "Screwtape Letters" was a clever idea in exposing a number of tactics of the enemy. Those principles are still at work today in many churches. Following is a list of some of the things the enemy wants to see in churches and Christians in order to bring them down.
Go
here
for ordering information.
Donate to the ACT Ministry!
or follow this link for other options.
DITC e-Newsletter

We continue to need your prayers and help!
Please follow the guidelines on the
donation link
if you wish to help support this ministry. You can
order products by clicking on them
below! As always, you can see the DITC e-Newsletter archive
here
and sign up to receive this newsletter or unsubscribe there as well.
by David Kowalski, 7/4/17
Anytime we are just getting acquainted with a ministry, we look for ways to evaluate it. Sometimes problematic elements are obvious from the beginning but at others the problems are not so evident at first. Cults and heretics often do not promote their unique, false teachings or aberrant practices to strangers and newcomers. The Unification Church and Scientology are two groups that are particularly noted for this. Still, we can look for red flags that may indicate a need for closer inspection. A red flag differs from a false teaching or bad practice in that the red flag is a sign that something might be wrong. Upon seeing a red flag, we should never form any kind of conclusion without further information. The group or person may just be imprudent or in some sense unusual without being unorthodox or wrong in what they do. It is nevertheless useful to know the signs of possible problems with a minister or ministry. I have given below twelve such signs.
Updated!

-
Mysticism and Gnostic Spirituality within the Body of Christ in Israel
Congregations, Organisations and Individuals currently operating in Israel who are part of, or teach the doctrines of: the New Apostolic Reformation, Emergent Church, Spiritual Warfare and Spiritual Formation movements.
Updated!

-
The problem with Bethel Redding's Firestarters 'prophetic activation' class
by Holly Pivec, 6/28/17
I recently returned from a trip to Redding, California, where I visited Bethel Church, led by popular NAR apostle Bill Johnson. Many things were taught during my visit there that troubled me. Especially troubling was the adult Sunday School class called Firestarters. Firestarters is a 12-week course described as "the fast-track to revival culture." It was created by Kevin Dedmon, who teaches at Bethel School of Supernatural Ministry (BSSM), and is a crash course for people who don't have the time or money to attend BSSM's full-time program. According to the Bethel website, students learn how to "burn with passion for God," "experience His passion" for them, "walk in their God-given identity and purpose," and "experience the power to heal the sick, prophesy, and live a victorious life."
Read
Part 1
&
Part 2
.
Dear Ladies-Are You a Discerning One or a Deceived One?
"Yet Another One-An Undiscerning Believer-Is Being Deceived!" Not long ago a dear friend wrote me an e-mail that she titled: "Yet Another One." In her note she wrote that a former pastor's wife had just messaged many on Facebook touting "Jesus Calling." Now this seasoned pastor's wife seemed to have absolutely no clue or discernment that there were any problems with Sarah Young's devotional Jesus Calling. Sadly, she had never read Warren Smith's classic critique: Another Jesus Calling.
If you need apologetics tools,


then click on the ACT logo to go to our current products page.

As you know, if you are a frequent user of the DITC website, we offer thousands of FREE articles archived or linked from our site. You can also search for articles on our site and other excellent discernment sites, browse by topic and find the latest articles for the past two months. We also offer many apologetics DVDs, CDs, books and other materials for purchase using PayPal or by check/money order by mail.






Screwtape Legacy


Bradford Pear Christianity


The Lord's Prayer - Our Prayer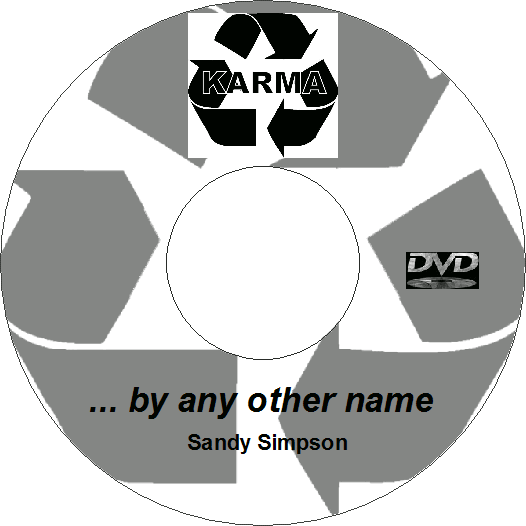 May the Lord bless you as you continue to be a Berean!

In His hands,

Sandy Simpson
Apologetics Coordination Team