Featured Product
Bradford Pear Christianity
by Sandy Simpson
This DVD is a message based on this article.
I was driving along and noticing that spring has sprung here in North Carolina. One of the first trees to bloom is the Bradford Pear. I began to notice how that tree has proliferated almost everywhere and then my wife looked up the information on this tree on the web. As she began to read the facts about this tree and its proliferation I began to see an allegorical parallel to what is going on in much of Christendom. But before I get into what the Bradford Pear can show us about the churches, I need to present the facts about the tree.
Go
here
for ordering information.
Donate to the ACT Ministry!
or follow this link for other options.
DITC e-Newsletter

If you don't believe the pastor with the phone line to God, I witnessed a speaker at a conference stop and act like he was hearing a message from God directly.
Please consider helping us out financially!
Please follow the guidelines on the
donation link
if you wish to help support this ministry. You can
order products by clicking on them
below! As always, you can see the DITC e-Newsletter archive
here
and sign up to receive this newsletter or unsubscribe there as well.
It was Mark Twain who famously said, "The difference between the right word and the almost right word is the difference between lightning and the lightning bug." Used by Twain, the distinction between being a mediocre author and great one, such as himself, was the choice of words. If this is important to a novelist, how much more important it is to the Christian attempting to communicate timeless truths given to us by our Creator God. Words and their meanings matter. Unfortunately, in our Christian lingo, we tend to use sloppily thrown out words and terms which can mislead others and, in time, some of these terms take on lives of their own. While often harmless in their intent, I would contend that when we do so we unknowingly miscommunicate important truths that our Lord has revealed to us, and/or mislead ourselves and others as a result. We need to give serious attention to our terminology in order to avoid such things. In this paper I want to identify a few words or terms bandied about in Christian circles which need some consideration.
Taizé-A Community and Worship: Ecumenical Reconciliation or an Interfaith Delusion? (Booklet)
by Chris Lawson, 5/20/17
The Taizé movement is affecting millions of young people! "Over 100,000 young people visit Taizé Community in France every year. Many of them are from Christian homes. What's more, an increasing number of churches are introducing Taizé worship practices in their church services. Just what exactly is Taizé? Chris Lawson uncovers the truth about this interfaith community."
Pastor talks to 'God' on the phone during church service
by The Citizen, 5/22/17

'I actually have a direct line which I can call Him on and get instructions on how to proceed,' he has been quoted as saying. Pastor Paul Sanyangore of Victory World International has claimed to have a direct phone number to heaven, after a video of him talking on the phone during a church service emerged. In the video, the pastor can be seen holding his cellphone and responding to God's questions, he claims. He calls a woman from the crowd, and as she kneels down, he then starts receiving instructions from "heaven". "Hello, is this heaven? I have a woman here, what do you have to say about her? Oh ... I should ask her who is Sibo," he asks "heaven". The woman then responds telling him who the said person is. "What else Papa God? What else? God is telling me to ask you why is it He's showing me a heart?"
Emergent IF: Gathering Conference Coming to a Town Near You (Coming For Your Daughters and Granddaughters)!

Have you heard of the IF: Gathering? If you haven't, you most likely will soon enough. The women's movement started just a few years ago but is already making some big inroads into the evangelical scene. On the outer appearance, this looks like a legitimate Christian movement - the women who lead and speak at IF: Gathering are young and vibrant; they talk about Jesus, they go to church; some of them homeschool their kids-it all looks so Christian. But underneath this outer thin Christian layer lies an emergent atmosphere . . . and the target is your young evangelical daughters and granddaughters.
If you need apologetics tools,


then click on the ACT logo to go to our current products page.

As you know, if you are a frequent user of the DITC website, we offer thousands of FREE articles archived or linked from our site. You can also search for articles on our site and other excellent discernment sites, browse by topic and find the latest articles for the past two months. We also offer many apologetics DVDs, CDs, books and other materials for purchase using PayPal or by check/money order by mail.





Bradford Pear Christianity


The Lord's Prayer - Our Prayer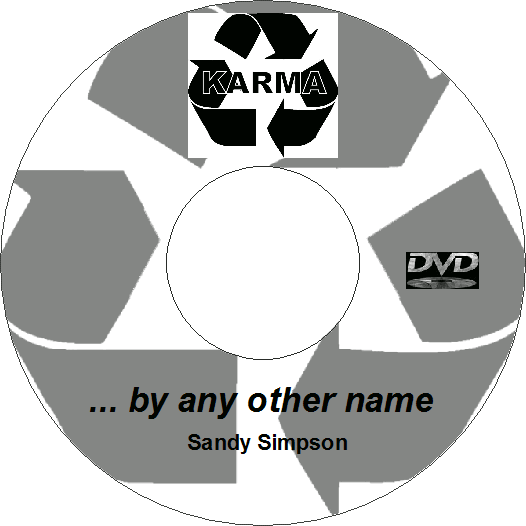 May the Lord bless you as you continue to be a Berean!

In His hands,

Sandy Simpson
Apologetics Coordination Team