Featured Product
Bradford Pear Christianity
by Sandy Simpson
This DVD is a message based on this article.
I was driving along and noticing that spring has sprung here in North Carolina. One of the first trees to bloom is the Bradford Pear. I began to notice how that tree has proliferated almost everywhere and then my wife looked up the information on this tree on the web. As she began to read the facts about this tree and its proliferation I began to see an allegorical parallel to what is going on in much of Christendom. But before I get into what the Bradford Pear can show us about the churches, I need to present the facts about the tree.
Go
here
for ordering information.
Donate to the ACT Ministry!
or follow this link for other options.
DITC e-Newsletter

Core doctrine: Sola Scriptura
Please consider helping us out financially!
Please follow the guidelines on the
donation link
if you wish to help support this ministry. You can
order products by clicking on them
below! As always, you can see the DITC e-Newsletter archive
here
and sign up to receive this newsletter or unsubscribe there as well.
One of the main tenets of New Age thought is peace, goodwill, and the unity of all humanity. Remember, the Age of Aquarius is to be the Age of Oneness. In context with this idea, the New Age term cleansing is quite disturbing. A number of books make reference to those who are laggards when the New Age reaches its maturity. New Age leaders consider these resisters as eventually the only hindrance in allowing this global oneness to occur.
"Shack" Theology: Where Is the Devil?
by Warren B. Smith, 5/13/17
The Shack's author, William P. Young, quotes C.S. Lewis favorably and frequently in his books, but The Screwtape Letters by Lewis is not one of the books from which he has quoted. I bring up Lewis, not as an endorsement, but to point out a discrepancy. The Screwtape Letters is a novel that presents some of the many ways Christians can be effectively seduced and deceived by Satan and his demons-a subject that is completely ignored in The Shack and in Young's other books. The discrepancy is that Young chooses quotes from authors like Lewis to serve his own personal and theological agenda while conveniently ignoring writings by the same author that actually contradict his agenda. The Screwtape Letters is a perfect example.
Reject The Benedict Option: We Must Affirm Scripture Alone
"Teaching them to observe all that I commanded you; and lo, I am with you always, even to the end of the age." (Matthew 28:20) Conservative author Rod Dreher has written a popular book that promotes the claim that we must rebuild a Christian culture by learning from the 6th century monastic, Benedict.1 The underlying premise of the book is that Christianity needs a Christian culture in order to insure that our children are not assimilated into a culture of barbarism. This will likely involve removing ourselves from the current culture as much as possible. He compares this to the Jews coming out of Babylon (Dreher: 18). The danger, according to Dreher, is that our faith will not survive more than a couple generations. This warning is particularly aimed at Christians in America. Dreher names the current culture "Moralistic Therapeutic Deism" (45 and elsewhere). This means that we try to find happiness and direction fully disconnected from God. Since Deists were part of the founding of America, he assumes that Deism is our key problem (35). Dreher includes a brief history of religion and philosophy in order to set the stage for "Saint" Benedict and what we are to learn from him. Dreher presents a rather romantic view of the Middle Ages and apparently sees their view of "God in everything" as desirable. Consider his glowing description of Medieval man ...
Understanding Paul's Appeal at Mars Hill - and why the emerging interpretation just doesn't work (Booklet)
by Mike Oppenheimer, 5/16/17
When Paul spoke the Gospel to these religious pagans in Athens on Mars Hill for the first time, he didn't wait to become friends first to "share his beliefs." This is an absurd method to abide by. He took the time to explain their idolatry and the truth. No one knows how many chances he or she will get to speak to an unbeliever, so you speak as if it is your only time. You cannot be called an evangelist if your purpose is not to first bring the Gospel but instead to be friends and then give the Gospel. This is not how the apostles conducted their evangelism, nor how they taught the church to. This does not mean we ignore developing friendships, but to grow in a relationship takes time and time is not something that we all have. Friendships are not a necessity to speak the Gospel message. It wasn't to Peter in Acts 2, and it was not to Paul on his missionary journeys. There are those today who use Acts 17, Paul's Mars Hill encounter with the Greek philosophers, to prove that truth is found elsewhere (or everywhere), and the Bible is not the only place that contains spiritual truth.
If you need apologetics tools,


then click on the ACT logo to go to our current products page.

As you know, if you are a frequent user of the DITC website, we offer thousands of FREE articles archived or linked from our site. You can also search for articles on our site and other excellent discernment sites, browse by topic and find the latest articles for the past two months. We also offer many apologetics DVDs, CDs, books and other materials for purchase using PayPal or by check/money order by mail.





Bradford Pear Christianity


The Lord's Prayer - Our Prayer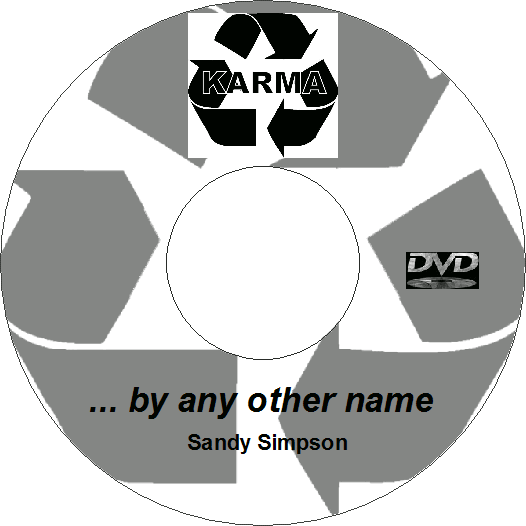 May the Lord bless you as you continue to be a Berean!

In His hands,

Sandy Simpson
Apologetics Coordination Team