Featured Product
Bradford Pear Christianity
by Sandy Simpson
This DVD is a message based on this article.
I was driving along and noticing that spring has sprung here in North Carolina. One of the first trees to bloom is the Bradford Pear. I began to notice how that tree has proliferated almost everywhere and then my wife looked up the information on this tree on the web. As she began to read the facts about this tree and its proliferation I began to see an allegorical parallel to what is going on in much of Christendom. But before I get into what the Bradford Pear can show us about the churches, I need to present the facts about the tree.
Go
here
for ordering information.
Donate to the ACT Ministry!
or follow this link for other options.
DITC e-Newsletter

Please tell everyone you know to avoid the book and movie "The Shack".
Please consider helping us out financially!
Please follow the guidelines on the
donation link
if you wish to help support this ministry. You can
order products by clicking on them
below! As always, you can see the DITC e-Newsletter archive
here
and sign up to receive this newsletter or unsubscribe there as well.
In his book Unshackled, Pastor Larry DeBruyn describes how William P. Young's "Papa" bears a striking resemblance to "the name, nature, and nurturing potential" of this Polynesian Earth goddess Papa.7 Quoting from a source on Hawaiian gods and goddesses, DeBruyn cites the references they make to the "comfort," "care," "guidance," and "unconditional love," that are given to people "in times of crisis and grief" by this Hawaiian Papa and how her "intervention instills calming reassurance and healing."8 Young seems to parallel the same script as The Shack story wholly revolves around the comfort, care, guidance, and unconditional love that is given by Papa to his main character, Mack, during his time of crisis and grief-how Papa's intervention instills calming reassurance and the ultimate healing of Mack's "Great Sadness."9
Letter to the Editor: AWANA Now Teaching Children to Hear the Voice of God

LTRP Note: Today, the church is "reaping the fruit" of nearly 40 years of Spiritual Formation influence (since Richard Foster's Celebration of Discipline was released in 1978). Lighthouse Trails has warned its readers on a number of occasions about the direction AWANA children's club is going with regard to contemplative spirituality (i.e., Spiritual Formation) (see links below). In the following letter to the editor, you can see that AWANA is now teaching children to "listen to God" (the goal in contemplative prayer). We thought AWANA clubs was to teach children the Word of God through memorization. Since when did they take it upon themselves to teach children to listen to God voice? If you have children or grandchildren who participate in AWANA, we strongly urge you to examine all AWANA literature and teaching tools carefully as well as discuss your concerns with your children's AWANA leaders and make sure they understand the dangers of contemplative spirituality. The big emphasis in today's church is, "Hear God's Voice!" It's all about feel-good and mystical experiences. What a tragedy the focus isn't on "Know God's Word." Jesus said, "Sanctify them through thy truth: thy word is truth" (John 17:17).
Lies We Believe About God
Reviewed by Larry DeBruyn
A Biblical & Theological Refutation of Wm. Paul Young's book,
"Lies We Believe About God"
"But there were false prophets also among the people, even as there shall be false teachers among you, who privily shall bring in damnable heresies, even denying the Lord that bought them, and bring upon themselves swift destruction."
-The Apostle Peter, 2 Peter 2:1, KJV
Introduction
As promoted by the best-selling religious allegory The Shack, a non-Christian worldview is playing around with the mind and soul of evangelicalism even to questioning of salvation's meaning. With the release of the movie by the same name, The Shack's verbal images are now being visualized. Contemporaneously and capitalizing upon the publicity generated by the movie, yet another book by Wm. Paul Young has hit the market, Lies We Believe About God. [1]What Young covertly taught by allegory and metaphor in The Shack he now overtly teaches inLies-teachings among others, regarding God, humanity, love, and salvation. Reportedly, Young admitted that, "The Shack is theology." And then added, "But it is a theology wrapped in a story." [2] Now in Lies We Believe About God, Wm. Paul Young openly states his theology as he exerts a continuing and compelling presence among mainstream evangelicals. Leaders Pat Robertson and James Robison have praised the movie The Shack. [3] Featuring the book's author, the Trinity Broadcasting Network (TBN) has recently aired a series of specialsRestoring The Shack. [4]
If you need apologetics tools,


then click on the ACT logo to go to our current products page.

As you know, if you are a frequent user of the DITC website, we offer thousands of FREE articles archived or linked from our site. You can also search for articles on our site and other excellent discernment sites, browse by topic and find the latest articles for the past two months. We also offer many apologetics DVDs, CDs, books and other materials for purchase using PayPal or by check/money order by mail.





Bradford Pear Christianity


The Lord's Prayer - Our Prayer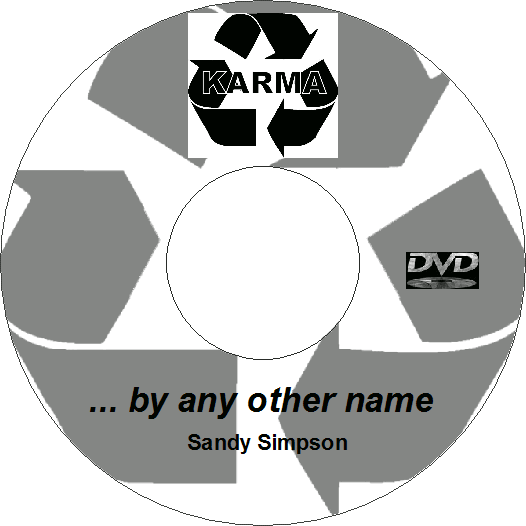 May the Lord bless you as you continue to be a Berean!

In His hands,

Sandy Simpson
Apologetics Coordination Team