Featured Product
The future of apologetics and discernment ministries
by Sandy Simpson
This DVD is a message based on this article.
I admit that I am very skeptical about the future of discernment and apologetics ministries. I don't see the next generation coming up to replace those who have stood for the truth for so long. Fortunately many apologists have gone to be with the Lord but who will replace them? I don't see replacements coming up who will take the place of those who have been fighting the fight the years. I run a web site where I collect articles and materials from all over the world and present them in a sort of Reader's Digest format so that people can come to one place to get the latest information on heresies in the churches as well as research past ones. What I've seen in the last couple of years is that the production of regular materials is declining to the point where it's becoming difficult to find one article for my site to post every day. Of course I write my own articles but don't have enough time to write an article on a daily basis. I am very concerned because of the tsunami of false ideas from the enemy in the churches. At the same time, unfortunately, I see a lot of younger people who don't even recognize anymore that something is wrong.
Go
here
for ordering information.
Donate to the ACT Ministry!
or follow this link for other options.
DITC e-Newsletter

We still need your help!
Please follow the guidelines on the
donation link
if you wish to help support this ministry. You can
order products by clicking on them
below! As always, you can see the DITC e-Newsletter archive
here
and sign up to receive this newsletter or unsubscribe there as well.
The New Apostolic Reformation's most influential leaders continue to quote from the "Passion Translation"-despite the fact that this translation is no translation at all. Rather it completely rewords Scripture, making it falsely appear that the Bible supports New Apostolic Reformation (NAR) teachings. Especially disturbing is the fact that well-known adult pastors and teachers-who should know better-are promoting this so-called translation among Christian youth.
Chuck Swindoll's Ministry Says Stop Sending Lighthouse Trails Booklets
Since early 2016, Lighthouse Trails has been sending out short letters and topical booklets that we publish to dozens of Christian leaders in America. Thus far, we have received a few responses, usually short notes from the ministry office thanking us for sending the materials. This week, we received an e-mail from Chuck Swindoll's ministry telling us to remove him from our list and to no longer send him materials. The e-mail stated: Please remove Chuck Swindoll and Insight for Living Ministries at PO Box 5000, Frisco, Texas 75034, from Lighthouse Trails Publishing's mailing list. As a not-for-profit ministry, we strive to use every penny wisely and imagine that you do too. Because of the time and effort required to process the huge amount of correspondence we receive, we respectfully request that you remove our organization from your mailing list. This may also help you save some printing and postage costs. Thank you for taking the time to update your records. We sincerely appreciate your prompt assistance with this matter. While we do not want to be presumptuous in thinking that busy successful Christian leaders would even want to give Lighthouse Trails a moment of their time, we do find it disconcerting (though not really surprising) that Chuck Swindoll has refused our booklets. Swindoll is discussed in Lighthouse Trails articles partly because of a book he wrote titled So You Want to Be Like Christ: Eight Essential Disciplines to Get You There (see Ray Yungen's article below). It's a sad state of affairs when leaders have the time to read Henri Nouwen, Mother Teresa, Richard Foster, and Dallas Willard, and other contemplative authors but not enough time to read material that questions the contemplative prayer movement. Nevertheless, at their request, we will remove Chuck Swindoll's name from our leader's list. But this does not remove him or other Christian leaders from being responsible for what they are doing and teaching or from having to answer one day to the one Who judges all things. We told Chuck Swindoll's office that we would let our readers know of its request.
Click here to read this article!
Does the world have a problem with Islam or does Islam have a problem with the world?

The Messiah - Our messiah returns to save Israel and the saints. The Muslim messiah (Isa) Jesus, comes to destroy Israel, the churches and convert the Christians to Islam. Why do they hate Jesus? Because he tells them the truth of their condition which is only found in the Bible. The words of Muhammad cannot be compared to the words of love Jesus told his followers: "Love your enemies, and pray for those who persecute you" (Matthew 5:44). As you want people to treat you, so treat them" (Matthew 7:12). "You shall love your neighbor as yourself" (Matthew 22:39). "This is my commandment that you love one another" (John 15:12, 17). You cannot find anything of equal value in Islam or any philosophy or religion on earth. In fact, as Muhammad was dying, he asked Allah, to curse the Jews and Christians (Bukhari, Vol. 1, #427). Contrast this with Jesus asking the Father to forgive while he was dying- FOR them. This is God's heavenly love that is supernatural, eternal and melts the heart of anyone who takes the time to see who Jesus really is.
Biblical Illiteracy: Its Tragedy and Remedy

?Both statistical research and anecdotal observation come to the same conclusion - America, a nation once steeped in Scripture if not always living in obedience to God, has joined the ranks of the biblically illiterate from around the globe. Theologians and sociologists both speak of our "post-Christian" culture, while to some extent is still being fueled by the capital of Christianity, which is now all but coasting on empty. Albert Mohler, in a short article entitled "The Scandal of Biblical Illiteracy: It's Our Problem," quotes pollsters George Gallup and Jim Castelli as saying, "Americans revere the Bible-but, by and large, they don't read it. And because they don't read it, they have become a nation of biblical illiterates."[1] As a result Mohler documents that fewer than half of all adults can name the four Gospels, identify more than 3 disciples or name even five of the Ten Commandments. Eighty two percent of Americans believe that "God helps those who help themselves" is in the Bible. More comical are the studies that reveal 12 percent of adults believe Joan of Arc was Noah's wife, a considerable number think Billy Graham preached the Sermon on the Mount, and 50% of graduating high school seniors think Sodom and Gomorrah were husband and wife. From a survey not referenced by Mohler it was discovered that some believe that the epistles are the wives of the apostles. These findings and stories drawn from secular society should not surprise us too much - after all, biblical instruction is seldom found today in our schools, media, clubs or any place else apart from the church. But sadly the church is catching up to society.
If you need apologetics tools,


then click on the ACT logo to go to our current products page.

As you know, if you are a frequent user of the DITC website, we offer thousands of FREE articles archived or linked from our site. You can also search for articles on our site and other excellent discernment sites, browse by topic and find the latest articles for the past two months. We also offer many apologetics DVDs, CDs, books and other materials for purchase using PayPal or by check/money order by mail.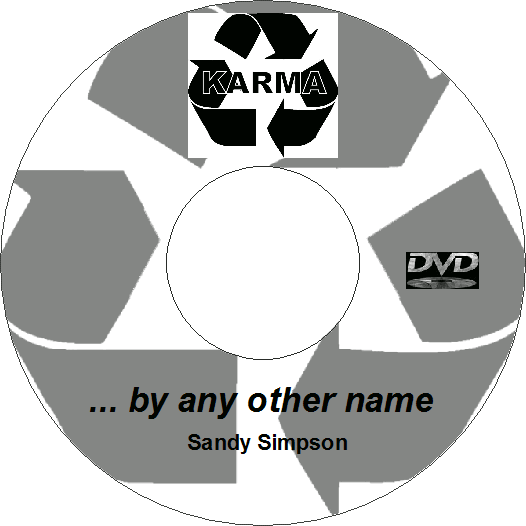 May the Lord bless you as you continue to be a Berean!

In His hands,

Sandy Simpson
Apologetics Coordination Team