Church History & The Core Doctrines
by Sandy Simpson
This 4-DVD set is a combination of a condensed study on Church History and the Discernment Toolkit series which deals with the core doctrines of the Church and how to use them to discern error. The
Church History DVD takes a different approach to Church History in that it does not celebrate the Catholic Church but rather exposes it as false Christianity. It covers World religions, false Christianity
and finally a study of the true remnant Church through history following the story of the many martyrs who stood up for true Biblical faith.

Go
here
for ordering information.
Donate to the ACT Ministry!
or follow this link for other options.
DITC e-Newsletter

Consider helping this ministry in 2017!
Please follow the guidelines on the
donation link
if you wish to help support this ministry. You can
order products by clicking on them
below! As always, you can see the DITC e-Newsletter archive
here
and sign up to receive this newsletter or unsubscribe there as well.
The result is an essential volume clearly demonstrating the dangers related to inerrancy and scriptural solutions. This is a must read for all Christians concerned with the validity of the Bible and the issues facing inerrancy in the evangelical world today.
The Real Roots of the Emergent Church (Video)
Because diversity characterizes the Emergent Church movement, it is difficult to paint everyone in the movement with a broad brush. Some have observed that defining the Emergent Church is like nailing jello to a wall. All participants agree on their disillusionment with the institutional church, but do not all agree on where the church is destined to go from here. They share a common concern with many evangelicals over the state of the modern church, especially the mega-church phenomenon and "seeker-friendly" churches. For this reason, many evangelicals who observe the Emerging Church are fascinated by it, drawn to its creative approaches to worship, genuineness of many of the leaders and desire to reach Gen Xers. However, these evangelicals fail to look beyond it to understand its underlying theology, or lack thereof. This Christian documentary film The Real Roots of the Emergent Church will take an honest look at the leaders of the Emerging Church movement such as Brian McLaren, Doug Pagitt, Tony Jones, Rob Bell, Tony Campolo, Steve Chalke, Peter Rollins, Dan Kimball, Richard Rohr, Phyllis Tickle, Spencer Burke and others. Who are they and what are they teaching? Become familiar with the postmodern Emergent Church and its popular tactic of literary deconstruction applied to the Bible. This film takes an in-depth look at what the Emerging Church believes concerning the Gospel of Jesus Christ, the Scriptures, absolute truth, hell, homosexuality, mysticism, contemplative prayer, other religions, and eschatology in comparison to the Bible. Much more than candles and couches! Subjects of this film were contacted for direct interviews. Doug Pagitt, Tony Jones and others were contacted in April 2011. No response. At a Love Wins book signing, Rob told us he would be willing to do an interview and to contact his church which was done several times with no response. We do not fault them for that knowing they are all probably very busy people. But for this reason we have resorted to their own public statements. This film is our way of joining the conversation. Participants: Eric Ludy, Joe Schimmel, Chris Rosebrough, Bob DeWaay, Gary Gilley, Ray Yungen, Robert LeBus, Jay Peters, James Sundquist.
Click here to watch this video!
The Desert Fathers and the Methods They Used

In many ways, the Desert Fathers were like Cain-eager to please but not willing to listen to the instruction of the Lord and do what was right. One cannot fault them for their devotion, but one certainly can fault them for their lack of discernment.
Does Doctrine Matter Anymore - To Pastors?
Think on these things
(Volume 22, Issue 4, July/August 20)

All pastors do not have the same giftedness or interests. Some are excellent shepherds and love direct involvement with people. Others could spend all of their time behind closed doors in intense study, or in pursuit of any number of advanced degrees (I had a professor at Moody Bible Institute who had master's degrees in a number of totally unrelated areas, including engineering, just because he loved to study anything. But he lacked people skills that would have enabled him to be a pastor). A good pastor should have a shepherd's heart but also a student's mind. Pastors need to take seriously Paul's admonition to Timothy, "Be diligent to present yourself approved to God as a workman who does not need to be ashamed, accurately handling the word of truth" (2 Tim 2:15). Still, not every pastor will envision himself as a theologian, although all must be pursuing expertize in both the understanding and the communication of the Scriptures. Many, who lack the skills or interest to move beyond basic theological understanding, nevertheless are often fine pastors who feed and protect the flock with which the Lord has entrusted to them. My hope, however, is that more pastors will take seriously the need to be pastor-theologians so that God's people will be spared, as much as possible, the many deceptions that are everywhere, and that they are aided in walking in the light of God's truth. After all, with the apostle John, we "have no greater joy than this, to hear of [our] children walking in the truth" (2 John 4).
If you need apologetics tools,


then click on the ACT logo to go to our current products page.

As you know, if you are a frequent user of the DITC website, we offer thousands of FREE articles archived or linked from our site. You can also search for articles on our site and other excellent discernment sites, browse by topic and find the latest articles for the past two months. We also offer many apologetics DVDs, CDs, books and other materials for purchase using PayPal or by check/money order by mail.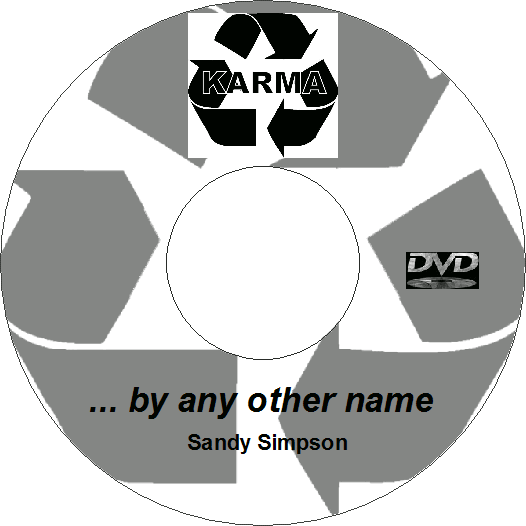 May the Lord bless you as you continue to be a Berean!

In His hands,

Sandy Simpson
Apologetics Coordination Team