Church History & The Core Doctrines
by Sandy Simpson
This 4-DVD set is a combination of a condensed study on Church History and the Discernment Toolkit series which deals with the core doctrines of the Church and how to use them to discern error. The
Church History DVD takes a different approach to Church History in that it does not celebrate the Catholic Church but rather exposes it as false Christianity. It covers World religions, false Christianity
and finally a study of the true remnant Church through history following the story of the many martyrs who stood up for true Biblical faith.

Go
here
for ordering information.
Donate to the ACT Ministry!
or follow this link for other options.
DITC e-Newsletter

Thanks for your gifts and prayers!
Please follow the guidelines on the
donation link
if you wish to help support this ministry. You can
order products by clicking on them
below! As always, you can see the DITC e-Newsletter archive
here
and sign up to receive this newsletter or unsubscribe there as well.
Although the word substitution is not in the Bible, it stands for a great truth that runs through the Scriptures from Genesis to Revelation. That is the fact that the Lord Jesus Christ, in infinite grace, took the place of poor, lost, guilty sinners, and made it possible for a holy God to reach out in mercy and save all who would come to Him in the name of His beloved Son.
Click here to get this booklet!
What happened to you after YOU received the gospel?
Life is filled with changes, accepting Jesus as ones Lord, savior is the greatest change, for it changes everything. So many things took place in our life after we accepted the gospel as the truth. First our eternal destination, direction changed, we are now promised heaven at death whereas before we did not have this hope. Our present relationship with the world changed because we have God personally working in our lives. We have God's Holy Spirit residing in us guiding us. We are now spiritually, not carnally minded as we read the Bible and allow it to inform us and conform us to Christ. Christ's nature is deposited in every believer to transform us. As we live by His word we spiritually grow. The Holy Spirit reveals the nature of God, transforming His children to be like the Son by this new nature residing in us. Too many struggle with surrender. Many do not want to give up their control, even if they made tremendous mistakes, bad decisions in life. The want to stay in charge, so it becomes a matter of trust. But there is no one you can trust better than the Lord. No longer do you depend on yourself to find the answers, God has given them to you. The gospel does not just have you believe in Jesus, it changes your life into service for Him. Your affections for the world changed, before you were attracted to it and had no power to resist it, now you struggle against them are repelled by sin. Now you have a power inside you that you did not before, to resist and overcome. You have come under new ownership. Jesus is no only your Lord, your savior but he is now your master. You are bond servant.
Click here to read this article!
Filling Up the Sufferings of Christ - Colossians 1:24-26 (Video)
This difficult passage has often been misused by those who claim that the "merits of Christ" can be added to. We explain and defend the eschatological view that Christian suffering is necessary and eventually reaches the limit that God has set for it. What is lacking that is being filled up are sufferings that will ultimately reach that limit and God will avenge His righteous ones. God reveals His truth to those who are like infants and not wise in their own estimation. We must contemplate the claims of the gospel and respond with faith and obedience.
He is Wonderful

Isaiah 9:6 "For unto us a Child is born, Unto us a Son is given; And the government will be upon His shoulder. And His name will be called Wonderful, Counselor, Mighty God, Everlasting Father, Prince of Peace. 700 years prior, in Isa 9:6 where the son is promised to be given, born as a man there are a number of descriptions of our Lord, one of them is wonderful. It is what begins of the many names the Son is to be called.Wonderful means Indescribable beyond comprehension to fully grasp. He is the perfect one that is beyond description.We find this name wonderful applied to God in the Old Testament.
If you need apologetics tools,


then click on the ACT logo to go to our current products page.

As you know, if you are a frequent user of the DITC website, we offer thousands of FREE articles archived or linked from our site. You can also search for articles on our site and other excellent discernment sites, browse by topic and find the latest articles for the past two months. We also offer many apologetics DVDs, CDs, books and other materials for purchase using PayPal or by check/money order by mail.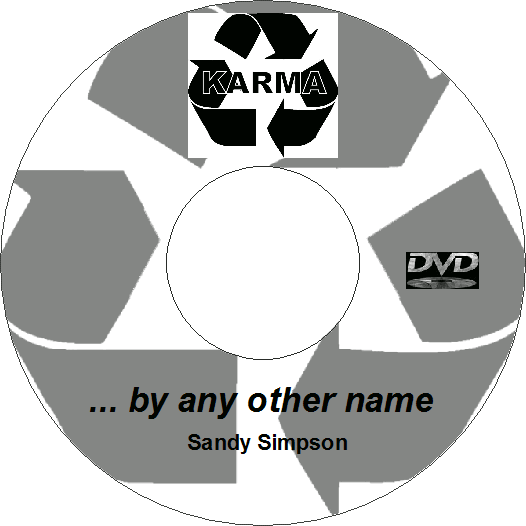 May the Lord bless you as you continue to be a Berean!

In His hands,

Sandy Simpson
Apologetics Coordination Team