Featured Product
The "Weight of Glory"
by Sandy Simpson
2 Corinthians 4:17 For our light affliction, which is but for a moment, worketh for us a far more exceeding and eternal weight of glory; (KJV)
This is both an incredible source of hope for Christians who are downtrodden, and a source of escalating heresy in many churches.It is critical that we understand what Paul was talking about when he wrote the phrase "weight of glory".Jacob Prasch has repeated this phrase in his teachings over the years ... "A text, out of context, in isolation from co-text is always a pre-text."A huge problem today is that individuals and movements tend to yank verses out of their context and build a cult of heresy around them.This is called eisegesis or plugging your own ideas into the Scriptures instead of exegesis, gaining understanding and interpretation of the Bible by studying it in context and in the scope of the whole written Word.
Go
here
for ordering information.
Donate to the ACT Ministry!
or follow this link for other options.
DITC e-Newsletter

Give the gift of discernment this Christmas!
Please follow the guidelines on the
donation link
if you wish to help support this ministry. You can
order products by clicking on them
below! As always, you can see the DITC e-Newsletter archive
here
and sign up to receive this newsletter or unsubscribe there as well.
On Those who claim to have trips to Heaven
On the authority of the Word I can say when you hear someone's personal heavenly experience; remember the bible. Those who claim they are making visits to heaven are not telling the truth, but have departed from it (1 Cor. 4:6).
Click here to read this article!
The Calvary Chapel Movement and the Sinking of the Titanic
I expect there will be some open discussion now by various spokespersons of the Old Calvary and a lot of dirt thrown around. I expect to see the whole movement shattered into various directions. I am reminded of how God allowed confusion to come at the Tower of Babel when he saw the wrong in what man was trying to do. As for Calvary Chapel, some will form alliances believing they are reconstructing the Titanic. But that will not stop the sinking, and perhaps that is exactly what God intended should happen. Just as Chuck Smith himself said in the video, pastors need to follow Jesus, the Good Shepherd, and His Word and forget about political alliances and following men and their movements. Time will tell, won't it?
Along with T.D. Jakes, Steve Furtick, and Rob Bell are some other names you might recognize. Remember, week after week, millions of North Americans still follow Oprah. Even many Christians read the materials of these listed below and find themselves enamored with the people and the teachings of the New Age. Deepak Chopra, Caroline Myss, Dr. Christiane Northrup, Dr. Michael Beckwith (from The Secret), Eckhart Tolle, Elizabeth Gilbert (Eat, Pray, Love), Esther Hicks (The Secret), Gary Zukav, Jack Canfield (Chicken Soup for the Soul), Pastor John Gray (from Joel Osteen's Lakewood Church), Marianne Williamson (A Course in Miracles teacher), Tony Robbins.
If you need apologetics tools,


then click on the ACT logo to go to our current products page.

As you know, if you are a frequent user of the DITC website, we offer thousands of FREE articles archived or linked from our site. You can also search for articles on our site and other excellent discernment sites, browse by topic and find the latest articles for the past two months. We also offer many apologetics DVDs, CDs, books and other materials for purchase using PayPal or by check/money order by mail.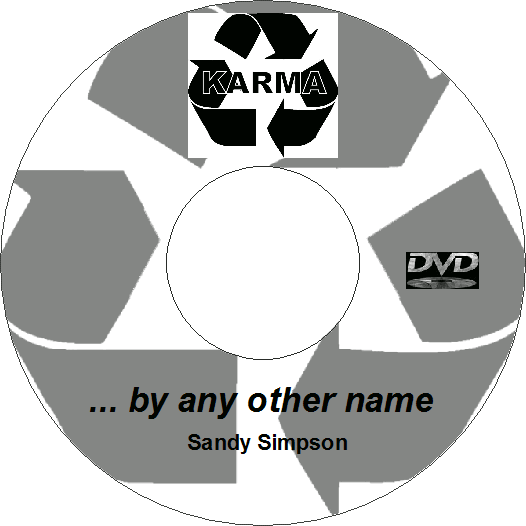 May the Lord bless you as you continue to be a Berean!

In His hands,

Sandy Simpson
Apologetics Coordination Team