Featured Product
Did God Put "Eternity In Their Hearts" or "The World In Their Hearts"?
by Sandy Simpson
In the introduction to Mike Oppenheimer's and my book "Idolatry In Thier Hearts" I exposed the fact that Don Richardson pulled the phrase "Eternity In Thier Hearts" to use as his book title from it's context in Ecc. 3:11. He did this to support his thesis, which actually contradicts the second part of that verse, where it states that man cannot fathom what God has done. Richardson, rather, sets forth what has become the foundation for the false teachings of the WCGIP, YWAM, a number of Bible translation societies and the Emerging Church ... the propostion that men from Gentile cultures have always been seeking God and that Gentile cultures were already worshipping the true God before missionaries came with the Gospel.
But as I further investigated this verse I found that Richardson even ignored the true meaning of the FIRST half of the verse in favor of a few translations that use the phrase "eternity in their hearts".
Go
here
for ordering information.
Donate to the ACT Ministry!
or follow this link for other options.
DITC e-Newsletter

Please consider helping us!
Please follow the guidelines on the
donation link
if you wish to help support this ministry. You can
order products by clicking on them
below! As always, you can see the DITC e-Newsletter archive
here
and sign up to receive this newsletter or unsubscribe there as well.
Guest: David Curry, 10/20/16
Outside of their day-to-day comings and goings, people are far too often oblivious to what's taking place in the world. Sadly, many Christians are like this as well with some attending church, coming home and not paying any attention to the things of God or even their own faith until the following Sunday. While America carries on that routine, there are many people who are being killed each month due to their faith in Christ. Christian churches and properties are destroyed. Others are arrested with some put in prison and even beaten or raped due to their faith. Joining Crosstalk to discuss this issue was David Curry. David is the president and CEO of Open Doors, a nonprofit organization focused on serving persecuted Christians in over 60 countries. Not only does David think that most Americans don't know about persecution happening to Christians worldwide, he also believes most Christians in America don't even know. He feels that people don't want to know because if they don't know, their senses won't be assaulted. Adding to this is the fact that the media pays little attention to it. From a media perspective it can seem episodic, with an incident here and there, so people think if they're not hearing about it on CNN, then it's not happening. Unfortunately it is occurring and in pernicious ways throughout the world. Government may be at the heart of the problem while at other times it may be due to extremist groups. Whatever the cause, David believes there are about five or six major factors driving persecution. Open Doors ranks about 60 nations as the most difficult places on earth to be a Christian. One is North Korea where people worship the current leader as well as those of the past. They imprison people for owning Bibles, they've killed people for talking about Jesus and there are no open and free churches in the entire nation. The good news, according to David, is that there are 400,000 followers of Jesus in North Korea. The church of Jesus Christ is there and still surviving although we also know there's at least 70,000 that are in labor camps because of their faith. In China, David noted that there are elements of the government that understand the importance of the Christian church due to its moral component. Also, in the northwest part of the country they're facing the problem of controlling radical Islamic elements. David went on to comment about the vigilante-style 'justice' of Islamic extremism showing up in Germany and Pakistan, the International Day of Prayer for the Persecuted Church on November 6th, the numbness of modern Christians to the persecuted church, comments from Crosstalk listeners and more.
Click here to listen to this audio!
Sins of the Fathers, Nepotism, and Apostasy in the Church
There is an obvious pattern observed from a brief study of genealogies found in the Old Testament. When a father follows God and leads the people, overseeing in the right direction, there is absolutely no guarantee this virtue will carry over to the next generation. In other words, the saying "he is a chip off the old block" is not always the pattern we find when it comes to biblical history.
Click here to read this article!
Wrestling with Alligators, Prophets and Theologians: Lessons from a Lifetime in the Church - A Memoir
What strikes the reader is that Wagner's memoirs show an evolution of theology that adapts itself to whatever trends invade the church. What Wagner boasts as being "paradigm shifts" in his spirituality actually demonstrate his lack of any biblical moorings. He tries to convince the reader of his academic prowess, while exposing his spiritual shallowness.
If baptism saves, that would be the first thing we would have to do, not believe, but do. We would be told to believe in our baptism, then Jesus could not be the savior but our act of immersion would be saving us.
Click here to read this article!
If you need apologetics tools,


then click on the ACT logo to go to our current products page.

As you know, if you are a frequent user of the DITC website, we offer thousands of FREE articles archived or linked from our site. You can also search for articles on our site and other excellent discernment sites, browse by topic and find the latest articles for the past two months. We also offer many apologetics DVDs, CDs, books and other materials for purchase using PayPal or by check/money order by mail.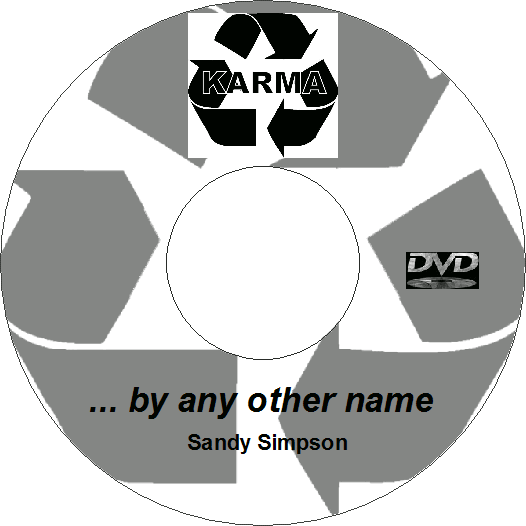 May the Lord bless you as you continue to be a Berean!

In His hands,

Sandy Simpson
Apologetics Coordination Team