Featured Product
Did God Put "Eternity In Their Hearts" or "The World In Their Hearts"?
by Sandy Simpson
In the introduction to Mike Oppenheimer's and my book "Idolatry In Thier Hearts" I exposed the fact that Don Richardson pulled the phrase "Eternity In Thier Hearts" to use as his book title from it's context in Ecc. 3:11. He did this to support his thesis, which actually contradicts the second part of that verse, where it states that man cannot fathom what God has done. Richardson, rather, sets forth what has become the foundation for the false teachings of the WCGIP, YWAM, a number of Bible translation societies and the Emerging Church ... the propostion that men from Gentile cultures have always been seeking God and that Gentile cultures were already worshipping the true God before missionaries came with the Gospel.
But as I further investigated this verse I found that Richardson even ignored the true meaning of the FIRST half of the verse in favor of a few translations that use the phrase "eternity in their hearts".
Go
here
for ordering information.
Donate to the ACT Ministry!
or follow this link for other options.
DITC e-Newsletter

Please pray four our support level!
Please follow the guidelines on the
donation link
if you wish to help support this ministry. You can
order products by clicking on them
below! As always, you can see the DITC e-Newsletter archive
here
and sign up to receive this newsletter or unsubscribe there as well.
Guest: Paul Popov, 10/1/16
Paul Popov is the CEO of Door of Hope International. They are a voice and a helping hand to persecuted Christians worldwide. When he was five years old (in 1948), his father, Haralan Popov, a prominent Protestant minister, was brutally taken from his family by the KGB and arrested on false charges of being a 'spy for America'. Paul, with his family, were branded as 'enemies of the state'.
Click here to listen to this program!
Slow Kingdom Coming, Practices for Doing Justice, Loving Mercy and Walking Humbly in the World
Despite the title and emphasis throughout,

Slow Kingdom Coming

offers nothing of value concerning bringing the kingdom of God to earth, simply because it draws none of its theology (or better philosophy) from Scripture. It is simply a new spin on old liberalism's social gospel. There is no mention of the true biblical gospel, which in fact appears to be unnecessary in Annan's view (see p. 96).


Click here to read this book review!
The American Media, the Change in Control of the Internet, and the Threat to Freedom & Truth

If they shut down the Internet, a light goes out. I will then be relieved of the responsibility to write as copiously as I have (1000 articles, several books). I will know the darkness is descending and that soon the Lord will return . . . we must work while it is light . . . Maranatha!

Isa. 45:22 "Look unto me, and be ye saved, all the ends of the earth: for I am God, and there is none else." No word faith gods, messiahs in training. There is no other God but the actual ONE True Eternal God, and He wants to save you from your deception. If you claim to be a god then you have forfeited salvation because the first act of true worship is acknowledge that the real eternal God saved you and you worship the only true God. Jer.10:11: "The God's that have not made heaven and earth will perish." Anyone who claims to be a god, (little g or not) knows they have not created heavens and earth. They have no power to create anything with their words. This LIE that man is a god now in the church and must be dealt with harshly as the liar who first spoke this is coming to gather his little gods.
Click here to read this article!
If you need apologetics tools,


then click on the ACT logo to go to our current products page.

As you know, if you are a frequent user of the DITC website, we offer thousands of FREE articles archived or linked from our site. You can also search for articles on our site and other excellent discernment sites, browse by topic and find the latest articles for the past two months. We also offer many apologetics DVDs, CDs, books and other materials for purchase using PayPal or by check/money order by mail.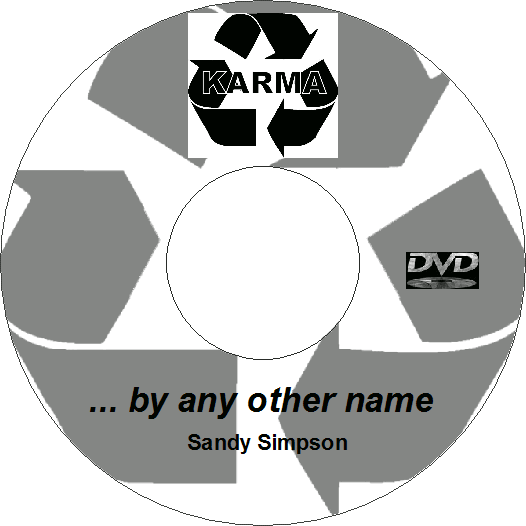 May the Lord bless you as you continue to be a Berean!

In His hands,

Sandy Simpson
Apologetics Coordination Team