Featured Product
Did God Put "Eternity In Their Hearts" or "The World In Their Hearts"?
by Sandy Simpson
In the introduction to Mike Oppenheimer's and my book "Idolatry In Thier Hearts" I exposed the fact that Don Richardson pulled the phrase "Eternity In Thier Hearts" to use as his book title from it's context in Ecc. 3:11. He did this to support his thesis, which actually contradicts the second part of that verse, where it states that man cannot fathom what God has done. Richardson, rather, sets forth what has become the foundation for the false teachings of the WCGIP, YWAM, a number of Bible translation societies and the Emerging Church ... the propostion that men from Gentile cultures have always been seeking God and that Gentile cultures were already worshipping the true God before missionaries came with the Gospel.
But as I further investigated this verse I found that Richardson even ignored the true meaning of the FIRST half of the verse in favor of a few translations that use the phrase "eternity in their hearts".
Go
here
for ordering information.
Donate to the ACT Ministry!
or follow this link for other options.
DITC e-Newsletter

Please consider ordering from us!
Please follow the guidelines on the
donation link
if you wish to help support this ministry. You can
order products by clicking on them
below! As always, you can see the DITC e-Newsletter archive
here
and sign up to receive this newsletter or unsubscribe there as well.
No, when God declared creation "very good" in Genesis 1:31 that did not include homosexuality, nor did it include any number of other diverse human behaviors or inclinations that would be found in mankind after the fall.
Click here to read this article!
Sanhedrin Demand for End to Muslim Rule on Temple Mount Draws UNESCO Response
at Understand the Times, 9/22/16
Comment from UTT: This article could be classified on the lunatic fringe. To hint that Israel has no right to declare the Temple Mount as a Jewish Holy site is like saying that Mecca is a Jewish Holy site. Does the United Nations have any common sense or are they given over to a delusional spirit? Don't ask the Pope in Rome that question. He says that the god of Islam is his god.

Click here to read this article!
Islamic Movement in U.S. Preparing for Battle
at VCY America
Host: Jim Schneider
Guest: John Guandolo, 9/23/16
While life certainly appears to be going on normally in most sectors of American society, preparations are being made for war against us; a war that a particular enemy wants to fight on our own soil. Sadly, our government has known about the preparations for this war since the early '90's. Our government speaks as though there's nothing to worry about and describe those who've given us a taste of what may come via their terrorist acts as nothing more than mentally deranged individuals.
at Spirit of Error, 9/24/16
If you live near Southern California and you have a junior high, high school or college-aged student, I urge you to take them to Stand to Reason's "ReThink Apologetics Student Conference," tonight and tomorrow in Costa Mesa, California. Upcoming ReThink conferences will be held in Dallas, Texas, and Birmingham, Alabama. These conferences-featuring some of today's top Christian apologists-prepare students to defend their faith against intellectual attacks from skeptics and to learn to share their faith in an intelligent and gracious manner. In short, they will help develop them into clear-thinking, winsome Christians. And there's a bonus: when your children learn to think clearly about their faith, they'll be inoculated against the unclear thinking that clouds the minds of so many who've bought into the harmful teachings and practices of the New Apostolic Reformation. If you don't live near one of the conferences, then consider checking out the other resources offered by Stand to Reason. This organization is doing excellent work helping Christians-young and old-learn to think more clearly about issues of Christianity and the surrounding culture. Greg Koukl's weekly podcast is something I wish every Christian listened to.


Click here to read this article!
If you need apologetics tools,


then click on the ACT logo to go to our current products page.

As you know, if you are a frequent user of the DITC website, we offer thousands of FREE articles archived or linked from our site. You can also search for articles on our site and other excellent discernment sites, browse by topic and find the latest articles for the past two months. We also offer many apologetics DVDs, CDs, books and other materials for purchase using PayPal or by check/money order by mail.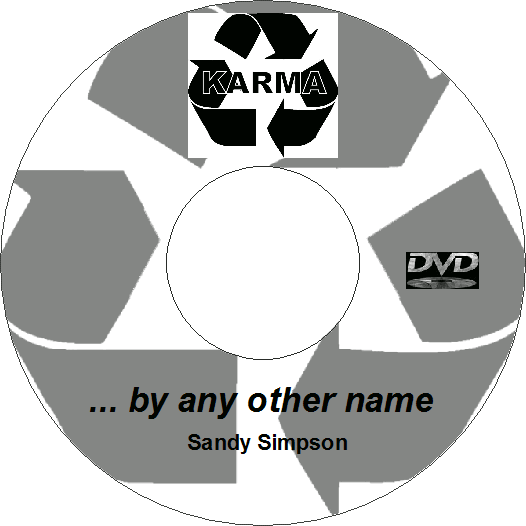 May the Lord bless you as you continue to be a Berean!

In His hands,

Sandy Simpson
Apologetics Coordination Team