Featured Product
Christians who "turn away"
by Sandy Simpson
Jeremiah 3:10-11 And yet for all this her treacherous sister Judah hath not turned unto me with her whole heart, but feignedly, saith the LORD. And the LORD said unto me, "The backsliding Israel hath justified herself more than treacherous Judah." (KJV) Israel had turned away from the Lord and had gone after the gods of Canaan, namely Baal and Asherah. Because Israel had prostituted herself with false gods in worshipping the polytheistic gods that started at Babel, God had declared He was divorcing Israel and would send them into exile until they again returned to the true God. But Judah prided itself in doing what God had commended as they had Jerusalem and the Temple. They disdained Israel for setting up altars to Baal and Asherah poles on high hills. Yet God was not fooled by Judah's pretence. In the KJV it says they were not worshipping God with their whole heart but "feignedly".
Go
here
for ordering information.
Donate to the ACT Ministry!
or follow this link for other options.
DITC e-Newsletter

Stand up, stand up for Jesus! ye soldiers of the cross;
Lift high His royal banner, it must not suffer loss:
From vict'ry unto vict'ry, His army shall He lead,
Till every foe is vanquished, and Christ is Lord indeed.
Stand up, stand up for Jesus! The trumpet call obey:
Forth to the mighty conflict, in this His glorious day;
Ye that are men now serve Him against unnumbered foes;
Let courage rise with danger, and strength to strength oppose.
Stand up, stand up for Jesus! Stand in His strength alone,
The arm of flesh will fail you, ye dare not trust your own;
Put on the gospel armor, and watching unto prayer,
Where calls the voice of duty, be never wanting there.
Stand up, stand up for Jesus! the strife will not be long;
This day the noise of battle, the next the victor's song;
To him that overcometh a crown of life shall be;
He with the King of glory shall reign eternally.
by
George Duffield, Jr.
Please consider sending us a donation!
Please follow the guidelines on the
donation link
if you wish to help support this ministry. You can
order products by clicking on them
below! As always, you can see the DITC e-Newsletter archive
here
and sign up to receive this newsletter or unsubscribe there as well.
Russian President Vladimir Putin signed into law [the week of July 3] a measure punishing any kind of religious evangelization outside of churches, which some observers have called one of the most restrictive move in "post-Soviet history."
Click here to read this article!
Would You Be Willing to Lose All for the Sake of Christ?
LTRP Note: Earlier this month Putin, the leader of Russia, brought into existence a law which prohibits the free preaching and sharing of the Gospel. Those in violation of this new law will be issued severe fines. In the 1960s and 1970s, Georgi Vins, a young Baptist pastor in the Soviet Union, was in a similar situation. By the time it was over, he spent eight years (starting at the age of 32) in Soviet prisons. Below is an account of his father's own persecution and the years leading up to Georgi's persecution and imprisonment for his faith. Christians today in the Western world should realize that persecution and martyrdom have been the norm for countless believers in the past centuries of Christianity and even in much of today's non-Western world. The question we have hanging over our heads lately is, will Western Christians have what it takes to stand for their faith and even die for their faith? With all the comforts and freedom Western believers have enjoyed, will this ease of being a Christian believer help or hinder our ability to live (or die) for our faith. Suppose a government threatens to take away your home, your job, and your comforts if you do not stop standing for the truth of the Gospel and share it with others, would you be willing to lose all for the sake of Christ? Yea doubtless, and I count all things but loss for the excellency of the knowledge of Christ Jesus my Lord: for whom I have suffered the loss of all things, and do count them but dung, that I may win Christ. (Philippians 3:8)
Click here to read this article!
Twelve Steps In The Wrong Direction - A Biblical View of Codependency and Alcoholics Anonymous
by Gary E. Gilley and M. Kurt Goedelman, 8/7/16


A number of years ago I wrote a TOTT article dealing with twelve-step programs as well as codependency. Recently that article was revised by myself and Kurt Goedelman, the director of Personal Freedom Outreach, and published in the PFO's Quarterly Journal (January-March 2016). Those who consume a steady diet of syndicated television talk shows or digest the writings of Christian psychologists such as Frank Minirth, [1] Paul Meier, and Henry Cloud will be surprised to learn that there is neither scientific nor biblical evidence to support the theories of codependency. Codependency is a hot topic within current psychology. Before the late 20th century the word - and even the concept - was virtually unknown. Now, nearly everyone in one fashion or another seems to be codependent.
A recent front page article featured in our local (Springfield, Illinois) newspaper was entitled "Mega-Growth." The article described the phenomenal numerical increase of three of the largest churches in our area. What is it about these churches that have sparked their growth? Why are people flocking to these churches rather than to others? In response one of the pastors said, "Understanding budgets and balance sheets is as important as understanding church doctrine." Another pastor said, "Church members are more interested in relational issues than doctrine. People care less about questions pertaining to what a church doctrine is and more about the question, 'Does this church care for me?'"[i] We should not minimize the importance of fiscal responsibility, organizational needs and loving community, but not too many years ago Christians sought out churches that reflected what they believed the Bible taught. No longer. As is evident by what these pastors said, the average Christian today simply does not care much about theology; they are seeking a community that cares for them, or a particular style of music, or an intimate experience, or a service project they can plug into, or any number of things. For the most part they are not choosing to become a member of a church on the basis of what it teaches. To be sure, certain managerial and practical elements are important to the operation of a local church. And the church should be a community, even a family, composed of those who love one another in such a way that the world stands up and notices (see John 13:35). But this almost-wholesale dismissal of doctrine as unnecessary baggage has been uncommon throughout church history. Watch Part 1 - Does Doctrine Matter Anymore? and Part 2 - Does Doctrine Matter Anymore - To Pastors?
Click here to watch this video!
If you need apologetics tools,


then click on the ACT logo to go to our current products page.

As you know, if you are a frequent user of the DITC website, we offer thousands of FREE articles archived or linked from our site. You can also search for articles on our site and other excellent discernment sites, browse by topic and find the latest articles for the past two months. We also offer many apologetics DVDs, CDs, books and other materials for purchase using PayPal or by check/money order by mail.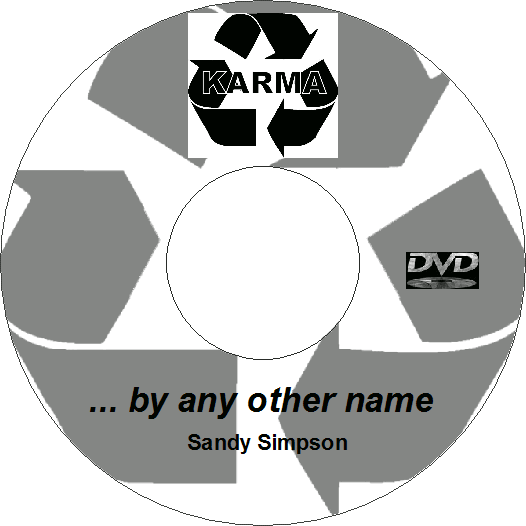 May the Lord bless you as you continue to be a Berean!

In His hands,

Sandy Simpson
Apologetics Coordination Team