Featured Product
Prophets for profit
by Sandy Simpson
2 Cor. 2:17 Unlike so many, we do not peddle the word of God for profit. On the contrary, in Christ we speak before God with sincerity, as those sent from God.
There are many false teachers on TV these days who peddle the word of God for profit. They make promises of healing that do not come true by claiming if they are given a financial gift the person will receive healing and riches. When what they promised does not happen the person is blamed that they did not have enough faith. This often destroys the faith of people who fall into the traps of these snake oil salesmen. I have no problem with people charging for their materials if they cost to be produced, even though it is hoped that when a person cannot afford to pay for books and DVDs they will receive them free of charge. But the charges levied on people for conferences and speaking engagements is often excessive. A minister of God can ask for support and deserves it if they are being diligent in their study and proclamation of the Word. But experiences and feelings often come with a price today and that is not right.
Go
here
for ordering information.
Donate to the ACT Ministry!
or follow this link for other options.
DITC e-Newsletter

We continue to need your help!
Please follow the guidelines on the
donation link
if you wish to help support this ministry. You can
order products by clicking on them
below! As always, you can see the DITC e-Newsletter archive
here
and sign up to receive this newsletter or unsubscribe there as well.
A new video series is aimed at indoctrinating preschoolers with the LGBT message - a strategy that one pro-family activist says is far from new. The series, titled "Queer Kids Stuff" teaches preschoolers what the terms "gay," "bisexual" and "transgender" mean in an attempt to normalize the LGBT lifestyle with youth at an early age - a tactic that has repeatedly been used over the years to influence impressionable children. Advocates of homosexual behavior admit that they are trying to get to the youngsters before they hear anything negative about homosexuality. MassResistance founder and director Brian Camenker expresses concern that homosexual activists are successfully manipulating youth at an extremely influential age. "It's painful to watch what they do because these are such young kids," Camenker shared, according to Fox News. "And they are using such very sophisticated propaganda techniques on these innocent kids - who are very vulnerable - to get them to believe all this stuff." He says conservatives and Christians tend to underestimate just how treacherous the promoters of these tactics are. "Evil, I think, is not too strong a word because anybody that would do this with kids - particularly without parents' knowledge or permission - but just anybody that would do that to them there's just something wrong ... something very, very wrong," Camenker contends. Even though no preschool programs have indicated yet that they will utilize this "queer" series, Camenker says that it will very difficult to determine when they actually do. (Kellogg, "'Queer Kids Stuff' videos indoctrinate preschoolers," OneNewNow Online, 7/6/16)
Click here to read this article!
Fed Up With False Teaching: Calvary Chapel Church Says "So Long" to the CC Association
at Lighthouse Trails, 7/28/16
A Calvary Chapel pastor who warned of false teachings and apostate movements seeping into the Calvary Chapel organization has been removed from his regional leadership position, and is now removing his local congregation out of the Calvary Chapel Association altogether.Pastor Dwight Douville of Calvary Chapel Appleton Wisconsin was informed last month that he was being removed from his position as a regional leader, a position he's held for many years. Why? He says because personal friendships have been put above doctrinal truth, muddying the waters of what Calvary Chapels are all about. And because he advocated for maintaining and staying the course while calling out wolves and yeast seeping into Calvary Chapel Costa Mesa and the organization as a whole since the death of founder Chuck Smith.
Click here to read this article!
A Christian Perspective on the Environment: How the Catholic Pope and Other Leaders Are Uniting the World's Religions Through Environmentalism (Booklet)
Where will this "greater international effort" for the "global common good" lead? How far will we go? There is one direction it is going that is most evident. At one time, Christian history reveals that Roman Catholicism and Islam were two different religions. Allah was the "God" of Islam, and Jehovah was the God of the Jews. Now that we have reached the new millennium and there is a desperate need for peace in the world, Islam and Roman Catholicism are joining forces. While this may seem to be unrelated to the environment, there is actually a connection. A one-world government requires a one-world religion. They go hand-in-hand. What's more, I am convinced this binary partnership can only be forced on society by an electronic system of surveillance that requires global communications.
If you need apologetics tools,


then click on the ACT logo to go to our current products page.

As you know, if you are a frequent user of the DITC website, we offer thousands of FREE articles archived or linked from our site. You can also search for articles on our site and other excellent discernment sites, browse by topic and find the latest articles for the past two months. We also offer many apologetics DVDs, CDs, books and other materials for purchase using PayPal or by check/money order by mail.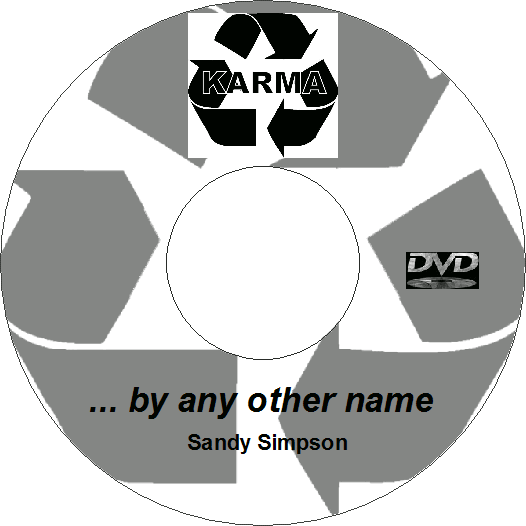 May the Lord bless you as you continue to be a Berean!

In His hands,

Sandy Simpson
Apologetics Coordination Team