Featured Product
Prophets for profit
by Sandy Simpson
2 Cor. 2:17 Unlike so many, we do not peddle the word of God for profit. On the contrary, in Christ we speak before God with sincerity, as those sent from God.
There are many false teachers on TV these days who peddle the word of God for profit. They make promises of healing that do not come true by claiming if they are given a financial gift the person will receive healing and riches. When what they promised does not happen the person is blamed that they did not have enough faith. This often destroys the faith of people who fall into the traps of these snake oil salesmen. I have no problem with people charging for their materials if they cost to be produced, even though it is hoped that when a person cannot afford to pay for books and DVDs they will receive them free of charge. But the charges levied on people for conferences and speaking engagements is often excessive. A minister of God can ask for support and deserves it if they are being diligent in their study and proclamation of the Word. But experiences and feelings often come with a price today and that is not right.
Go
here
for ordering information.
Donate to the ACT Ministry!
or follow this link for other options.
DITC e-Newsletter

The real work of the enemy is to first get people self-absorbed then work on changing their belief system.
Would you consider helping us?
Please follow the guidelines on the
donation link
if you wish to help support this ministry. You can
order products by clicking on them
below! As always, you can see the DITC e-Newsletter archive
here
and sign up to receive this newsletter or unsubscribe there as well.
"...the whole world is under the sway of the evil one." 1 John 5:19 "Satan himself transforms himself into an angel of light. Therefore it is no great thing if his ministers also transform themselves into ministers of righteousness..." 2 Cor.11:14-15 "Beloved, do not believe every spirit, but test the spirits, whether they are of God; because many false prophets have gone out into the world...." 1 John 4:1
Click here to read this article!
Guideposts: Teaching Little Children to Blaspheme
at Lighthouse Trails, 7/15/16
Recently, I was in a hospital waiting room and reluctantly picked up an issue of Guidepost Magazine. I very seldom read Guidepost because the long-time publisher, Norman Vincent Peale, promotes heresy and diabolical religions. He has also denied the virgin birth and the necessity of being born again. As I perused the magazine, I landed on an article by Anna Gentile, a hospital chaplain. The article was about Guideposts and Gentile's work with sick children. In the first paragraph she wrote: "Put your hand on your chest," I tell the young patients in the hospital where I work. "Can you feel your heartbeat?" They nod. "Now, with each beat, you can say, 'I am, I am, I am.'" That prayer, addressed to the great "I Am," is at the beginning of the journal in each Guideposts for Kids Comfort Kit I give out, and I can't begin to tell you how much comfort it gives." - Happy Birthday, Sparkle, Anna Gentile, Guideposts, July 2016.
Click here to read this article!
RESETTING THE REFORMATION - TOGETHER 2016: Unbiblical Unity on the National Mall
7-16-16 Washington Mall Event to "Reset Christianity". Millions of evangelical leaders, authors, and entertainers will be gathering at the National Mall in Washington DC on July 16 in a concerted effort to 'bring heaven down to earth' in what has been called a national "revival", "great awakening", or secondary "Pentecost". The Together 2016 event is closely aligned with the doctrines and personnel of the New Apostolic Reformation (NAR) that teaches a strident form of Dominionism, a fact that will be documented in this article. The fervor is high with the backdrop of a hotly divisive election year, violent civil unrest, and looming calamities on all fronts. Organizers of this broadly-touted event say that they want to forge Christian unity in all of this, but in order to achieve it, we must lay aside biblical doctrine which, they say, brings further division. Regrettably, as the Scriptures clearly teach, the resulting spectacle will only lead participants away from Christ and into full-fledged apostasy.
For those who think that shamanism is a far cry from the contemplative mysticism being practiced in the church today and that this warning has nothing to do with Christians, think again. The realms reached are the same, and the results can be the same too.
Click here to read this article!
If you need apologetics tools,


then click on the ACT logo to go to our current products page.

As you know, if you are a frequent user of the DITC website, we offer thousands of FREE articles archived or linked from our site. You can also search for articles on our site and other excellent discernment sites, browse by topic and find the latest articles for the past two months. We also offer many apologetics DVDs, CDs, books and other materials for purchase using PayPal or by check/money order by mail.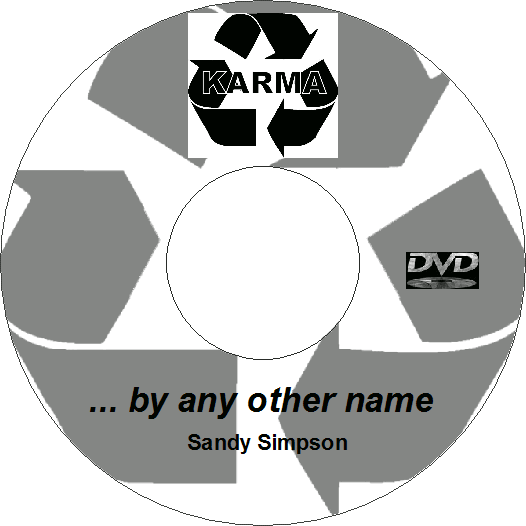 May the Lord bless you as you continue to be a Berean!

In His hands,

Sandy Simpson
Apologetics Coordination Team