Featured Product
Prophets for profit
by Sandy Simpson
2 Cor. 2:17 Unlike so many, we do not peddle the word of God for profit. On the contrary, in Christ we speak before God with sincerity, as those sent from God.
There are many false teachers on TV these days who peddle the word of God for profit. They make promises of healing that do not come true by claiming if they are given a financial gift the person will receive healing and riches. When what they promised does not happen the person is blamed that they did not have enough faith. This often destroys the faith of people who fall into the traps of these snake oil salesmen. I have no problem with people charging for their materials if they cost to be produced, even though it is hoped that when a person cannot afford to pay for books and DVDs they will receive them free of charge. But the charges levied on people for conferences and speaking engagements is often excessive. A minister of God can ask for support and deserves it if they are being diligent in their study and proclamation of the Word. But experiences and feelings often come with a price today and that is not right.
Go
here
for ordering information.
Donate to the ACT Ministry!
or follow this link for other options.
DITC e-Newsletter

Two excellent books in this newsletter.
We continue to need your assistance!
Please follow the guidelines on the
donation link
if you wish to help support this ministry. You can
order products by clicking on them
below! As always, you can see the DITC e-Newsletter archive
here
and sign up to receive this newsletter or unsubscribe there as well.
by Stoyan Zaimov, Christian Post, 7/7/16
The Ark Encounter, the life-sized Noah's Ark theme-park attraction, held its official ribbon cutting ceremony on Tuesday in Grant County, Kentucky, ahead of its grand opening on Thursday, July 7th, gathering a crowd of 7,000 to witness the historic event. Ken Ham, president and CEO of Answers in Genesis and The Creation Museum, told The Christian Post: "In a world that is becoming increasingly secularized and biased, it's time for Christians to do something of this size and this magnitude." He told CP that the Ark stands as a reminder. "To remind the coming generations of the truth of God's word. It's our way of presenting the truth of God's Word to the world," Ham said.
Click here to read this article!
Do you gather or scatter?
Many use the parable of the wheat and the tares for not judging. That we are to let the tares grow amongst the wheat inside the church. But, this is NOT what this parable is about. Matthew 13 is part of the mystery kingdom parables. Jesus tells us "The kingdom of heaven is like a man who sowed good seed in his field; while men slept, his enemy came and sowed tares among the wheat and went his way." Jesus explains, Matt 13:27-30 "So the servants of the owner came and said to him, 'Sir, did you not sow good seed in your field? How then does it have tares?' "He said to them, 'An enemy has done this.' The servants said to him, 'Do you want us then to go and gather them up?' "But he said, 'No, lest while you gather up the tares you also uproot the wheat with them. 'Let both grow together until the harvest, and at the time of harvest I will say to the reapers, "First gather together the tares and bind them in bundles to burn them, but gather the wheat into my barn."' The theme in this parable is the field, which is the world, not the Church (the church is in the world). Paul explicitly tells us to purge out leaven from the Church, remove what is false and wicked. The field, which is the world has both believers and unbelievers in it, this separation is done by Christ. And we find only the wheat will go into the Millennium (Messianic Kingdom).

Click here to read this article!
Be Still and Know That You are Not God! (Book)
As long as I've known Warren B. Smith he has been keeping a list. Back in the early 1990s when I first became acquainted with him he began to tell me about his unique New Age testimony. His fascinating story is recounted in his book The Light That Was Dark: From the New Age to Amazing Grace. I was particularly interested in Smith's assertion that he had been taught a New Age interpretation of the well known Psalm 46:10 verse Be still that claims that we are god, not that God is God. This was news to me! I had never heard this teaching, not even in my own experience of dabbling in Transcendental Meditation and Hinduism during the Hippie movement of the 1970s. But had I gone deeper into eastern mysticism I surely would have been taught it eventually. I cannot imagine a more obvious heresy than teaching that we are God. After Warren experienced the salvation of Jesus Christ in his life, he began documenting the many times that this teaching reared its ugly head. I still recall the day that he phoned me with the agonizing discovery that this 'we are god' teaching was showing up in evangelical writings, specifically M. Scott Peck (cited below). By 2002 and 2003, I helped publish two books for Smith about his continuing findings. In Reinventing Jesus Christ: The New Gospel (Conscience Press, 2002), he wrote about the involvement of New Age leaders in American politics shortly after the events of 9/11 and their teachings about how 'we are god' (republished as False Christ Coming: Does Anybody Care?). Then he discovered that prominent evangelical pastor Rick Warren was teaching this same New Age concept. So Smith wrote a book titled Deceived On Purpose: The New Age Implications of the Purpose-Driven Church (Conscience Press, 2003, also republished). See a current listing of Smith books HERE. Over the years Smith kept adding to his list. Recently he reminded me that his updated research collection on New Age we are god teachings had been published into a booklet. Below we have permission from the author and publisher to reproduce this booklet in its entirety on the Herescope blog. This booklet is also available for purchase HERE along with a collection of his other handy tract-like booklets HERE. ~Sarah H. Leslie
This life in Christ begins with knowing and trusting each part of the armor. The first part is TRUTH-God's revelation of all He is to us, all He has done for us, and all He promises to do for us in the days ahead. This wonderful, everlasting TRUTH is written in the Bible, revealed by the Holy Spirit, and realized through Jesus Christ. It cuts through all the world's distortions, deceptions, and compromises. When you study, memorize, live, and follow TRUTH, He enables you to see the world from God's high vantage point. For He is the Truth! Putting on the first piece of the armor means feeding on truth through daily Bible reading and making it part of yourself. To put on the "whole armour"-and enjoy a daily and eternal love-relationship with Jesus Christ, thank Him for what He has shown you in His Word. Know the Scriptures behind your prayer so that your words and faith are grounded in the authority of the Bible. Then pray through each piece.
Click here to get this booklet!
If you need apologetics tools,


then click on the ACT logo to go to our current products page.

As you know, if you are a frequent user of the DITC website, we offer thousands of FREE articles archived or linked from our site. You can also search for articles on our site and other excellent discernment sites, browse by topic and find the latest articles for the past two months. We also offer many apologetics DVDs, CDs, books and other materials for purchase using PayPal or by check/money order by mail.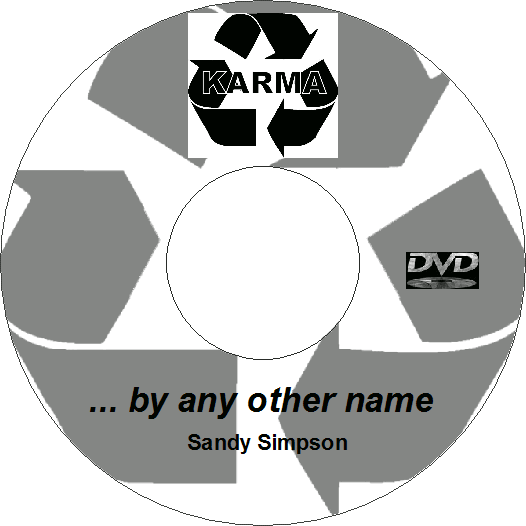 May the Lord bless you as you continue to be a Berean!

In His hands,

Sandy Simpson
Apologetics Coordination Team