Featured Product
"Mistake" or "Sin"?
by Sandy Simpson
Today we often hear the word "mistake" coming from pulpits, and especially in defense of false teaching and false prophesy. "Cut him some slack! He just made some mistakes". "We all make mistakes, so don't judge lest you be judged." We even hear the word "mistakes" being substituted for the word "sin" in many presentations of what I have termed "Gospel Lite" today. So is it proper to substitute the word "mistake" for the word "sin"? We'll look at the problem of one word "mistakenly" being used for the other.
Go here
for ordering information.
Donate to the ACT Ministry!
or follow this link for other options.
DITC e-Newsletter

For out of the heart come evil thoughts-murder, adultery, sexual immorality, theft, false testimony, slander.
Please consider helping us!
Please follow the guidelines on the
donation link
if you wish to help support this ministry. You can
order products by clicking on them
below! As always, you can see the DITC e-Newsletter archive
here
and sign up to receive this newsletter or unsubscribe there as well.
by Dave Hunt), 7/1/16
What is the gospel that saves-and from what does it save us? In order to answer that question, we must go back to the Garden of Eden. It was there, in the most perfect environment that God's heart of love and His creative power could provide, that man's rebellion against his Creator had its awful beginning. Eden is not mythology but history, as human experience, selfish ambition, and false religions continue to demonstrate to the present day. Surrounded by beauty, satisfied by abundance, and enjoying the fellowship of their Infinite Friend, our first parents, nevertheless, fell to the seductive lies of Satan. "Ye shall be as gods" was his deceitful promise-and to realize that delusion has been man's passion ever since. False religions, such as Hinduism and Mormonism, are based upon this lie. Though not deceived himself (1 Timothy:2:14And Adam was not deceived, but the woman being deceived was in the transgression.), Adam, in loyalty to Eve, joined in his wife's disobedience and ate of the forbidden fruit. Thus, "by [this] one man sin entered into the world, and death by sin; and so death passed upon all men, for that all have sinned" (Romans:5:12 Wherefore, as by one man sin entered into the world, and death by sin; and so death passed upon all men, for that all have sinned:).
Click here to read this article!
Homosexuality, The Most Pressing Issue of Our Times
Volume 21, Issue 6, Nov/Dec 2015
The LGBT agenda has made rapid progress in Western civilization in the last few decades. In just a few short years, homosexuality has gone from a disgraceful, sinful lifestyle which most made every effort to hide, to a psychological disorder that needed to be cured to a normal alternative lifestyle, flaunted in public and defiantly daring any to oppose it. When Bruce Jenner became Caitlyn and shortly thereafter won the Entertainment and Sports Programing (ESPN)'s Arthur Ashe Courage Award, it was noted by some that very little courage was needed at all. Seemingly, the majority within the sports world and the American public in general, rallied in support around Jenner. Those needing courage are the ones who, even in the most gracious of ways, oppose the LGBT lifestyle and/or disagree with same-sex marriage. The world has changed so rapidly that many of us are getting whiplash. The church has been put in a unique and difficult position by standing for the truth which has been thoroughly rejected by the majority. But in darkness light shines best. May the church not cave to the demands of the many but honor the Lord who has set them free from the bondage of darkness
.
Click here to read this article!
GOD CALLS THIS "ICHABOD" California Appeals Court Rules in Favor of Word for Today Against Calvary Chapel, Costa Mesa & Brian Broderson
On the basis of 1 Corinthians 6:4-8 where it states "it is better to be defrauded" than to take brother to court and hang the church's soiled linen out in public, it is good this phony law suit by Brian Broderson & Co. was thrown out. It is doubly sad, however, that Calvary Chapel could not have held Brian Broderson and CCCM to account within its own ranks. Paul Smith and Chuck's family are plainly the victims. It is a very sad day when a corrupt civil court system has more moral and ethical integrity than what is supposed to be The Body of Christ. Had the senior Calvary pastors stood up and taken responsibility as God's Word commands (1 Cor. 6:5) and not in so cowardly a fashion deferred to ecclesiastical politics with its play for money and power, it would not have come to public scandal like this.
What issue am I talking about? Most Bible scholars today teach that God does not create homosexuals, that there cannot be a correlation between genetics and homosexuality and that it is clearly only a choice of lifestyle. I have believed for many years that they are only partly correct. Although it is true that God did not create certain people to be homosexuals and lesbians and that lifestyle is a choice, I also believe it will be found after more testing that there IS a genetic predisposition to homosexuality. What if homosexuality is proven at a later time to have a foundation in the genetic makeup of a person? Does that make God responsible to creating homosexuality?
Click here to read this article!
If you need apologetics tools,


then click on the ACT logo to go to our current products page.

As you know, if you are a frequent user of the DITC website, we offer thousands of FREE articles archived or linked from our site. You can also search for articles on our site and other excellent discernment sites, browse by topic and find the latest articles for the past two months. We also offer many apologetics DVDs, CDs, books and other materials for purchase using PayPal or by check/money order by mail.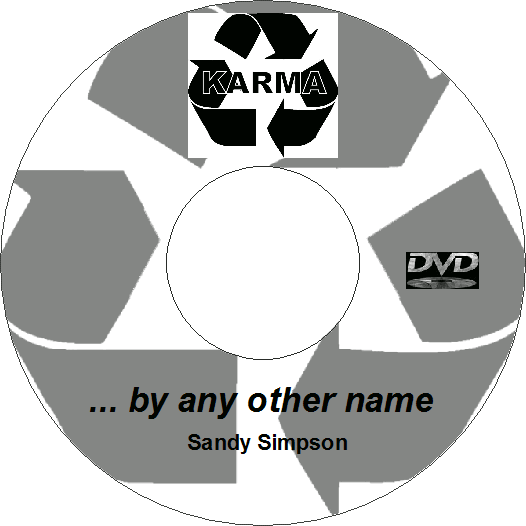 May the Lord bless you as you continue to be a Berean!

In His hands,

Sandy Simpson
Apologetics Coordination Team