Featured Product
"Mistake" or "Sin"?
by Sandy Simpson
Today we often hear the word "mistake" coming from pulpits, and especially in defense of false teaching and false prophesy. "Cut him some slack! He just made some mistakes". "We all make mistakes, so don't judge lest you be judged." We even hear the word "mistakes" being substituted for the word "sin" in many presentations of what I have termed "Gospel Lite" today. So is it proper to substitute the word "mistake" for the word "sin"? We'll look at the problem of one word "mistakenly" being used for the other.
Go here
for ordering information.
Donate to the ACT Ministry!
or follow this link for other options.
DITC e-Newsletter

Luke 18:8 I tell you, he will see that they get justice, and quickly. However, when the Son of Man comes, will he find faith on the earth?"
Please consider sending us a donation!
Please follow the guidelines on the
donation link
if you wish to help support this ministry. You can
order products by clicking on them
below! As always, you can see the DITC e-Newsletter archive
here
and sign up to receive this newsletter or unsubscribe there as well.
As believers in Jesus we are called to be ministers, to reconcile people to the Lord by the Gospel. This can take time, patience, long suffering. It can be easy to forget what has initially happened to us when we first believed. The world can swallow us up in its ways to make us ineffective. On the other hand, we can be so zealous that pride can find a place and taint what we do and also make us ineffective. Not only are we to disciple others but we are to try and keep each other accountable.
Click here to read this article!
Evangelical/Ecumenical Leaders Together in "The Gathering" Raises Serious Questions
On June 13, Lighthouse Trails reported on an event called Together 2016 that will take place this summer in Washington DC. We explained that organizer Nick Hall was bringing together evangelical, emerging, charismatic, and Catholic leaders for the ecumenical purpose of uniting together. A special video appearance by Pope Francis will be part of the event. A similar event (but without the Pope) has been announced. The Gathering: A National Solemn Assembly will take place in September in Dallas, Texas, and while there doesn't appear to be any direct promotion of the Roman Catholic religion as there is with Together 2016, there is a definite united-we-stand-regardless-of-our-beliefs scenario in The Gathering.

Click here to read this article!
Letter to the Editor: Ravi Zacharias to Share Platform with New Age Sympathizer Leonard Sweet at Synergize 2016
Ravi Zacharias was general editor of Walter Martin's 2003 revised,updated, and expanded edition of Martin's classic reference book originally published in 1965: "The Kingdom of the Cults." In the "General Editor's Introduction" of that 2003 edition, Ravi Zacharias credits Martin as contributing to his own thinking on the task of apologetics and says he considers it a "distinct honor" to have been asked by Walter Martin's family to become general editor of the updated edition of Martin's classic reference book. Ravi Zacharias also says in that General Editor's Preface (2003): "Of one thing we can be sure: Where we find truth, often in close proximity we also find a way that distorts and faults . . . the power to deceive is enormous." How can Ravi Zacharias have written that in 2003 and be willing to speak at a conference with Leonard Sweet?
Jeremiah 3:10-11 And yet for all this her treacherous sister Judah hath not turned unto me with her whole heart, but feignedly, saith the LORD. And the LORD said unto me, "The backsliding Israel hath justified herself more than treacherous Judah." (KJV) Israel had turned away from the Lord and had gone after the gods of Canaan, namely Baal and Asherah. Because Israel had prostituted herself with false gods in
worshiping
the polytheistic gods that started at Babel, God had declared He was divorcing Israel and would send them into exile until they again returned to the true God. But Judah prided itself in doing what God had commended as they had Jerusalem and the Temple. They disdained Israel for setting up altars to Baal and Asherah poles on high hills. Yet God was not fooled by Judah's
pretense
. In the KJV it says they were not
worshiping
God with their whole heart but "feignedly".
Click here to read this article!
If you need apologetics tools,


then click on the ACT logo to go to our current products page.

As you know, if you are a frequent user of the DITC website, we offer thousands of FREE articles archived or linked from our site. You can also search for articles on our site and other excellent discernment sites, browse by topic and find the latest articles for the past two months. We also offer many apologetics DVDs, CDs, books and other materials for purchase using PayPal or by check/money order by mail.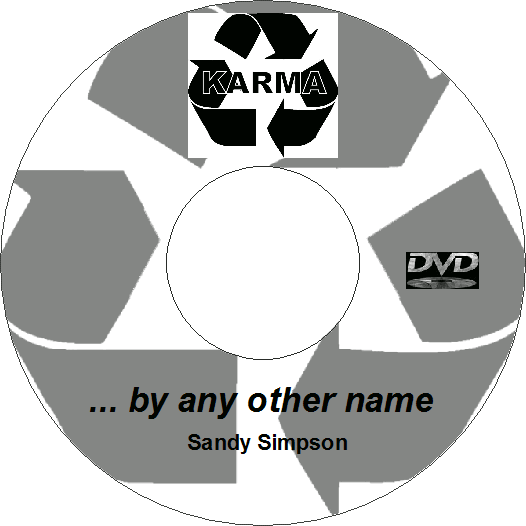 May the Lord bless you as you continue to be a Berean!

In His hands,

Sandy Simpson
Apologetics Coordination Team