Featured Product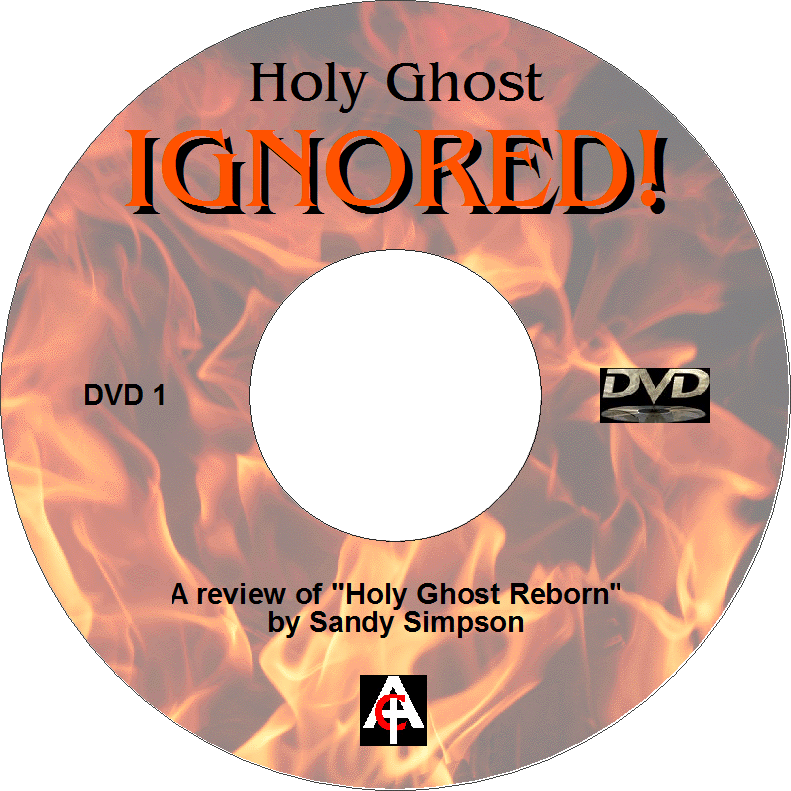 Holy Ghost IGNORED!
by Sandy Simpson
This 3-DVD set is a message based on
this movie review.
"Holy Ghost Reborn" is the second film in the "Holy Ghost" series released by Bethel Church in Redding, CA. Tim Wirth and I reviewed the first "Holy Ghost" film and that review is freely available on YouTube here:
I am sorry to say this but Bethel is clearly a cult of Christianity holding to most of the teachings of the Latter Rain and Word of Faith. They have demonstrated repeatedly a manipulative atmosphere targeting young people in particular while preaching rank heresy. This new film is a continuation of those false teachings and practices. I pray for the young people in that church that they will come to know Jesus Christ as their Savior and thus come to know the true Holy Spirit.
Please check out the Addendum to the series "
Holy Ghost IGNORED!
". Tim Wirth and I discuss a number of other issues with Bethel Church and Bill Johnson.
Go here
for ordering information.
Donate to the ACT Ministry!
or follow this link for other options.
DITC e-Newsletter

Please be in prayer for the many youth being deceived by Bethel Church and others like it.
We need your help!
Please follow the guidelines on the
donation link
if you wish to help support this ministry. You can
order products by clicking on them
below! As always, you can see the DITC e-Newsletter archive
here
and sign up to receive this newsletter or unsubscribe there as well.
by Mary Danielsen and Chris Lawson, 5/24/16
Let us first open this overview of the Alpha Course with several passages in Scripture that warn us of the wolves that will enter the church looking to pervert the Gospel and introduce falsehood. We must always measure everything by the plumbline of God's Word because without that, deception awaits.


Click here to read this article!
Don't let this be your kid: disturbing video of girl from Bethel Church in Redding, Calif.
I frequently hear from Christians who are concerned that their child has gotten involved with Bethel Church in Redding, California. If you don't know, Bethel Redding is one of the most influential organizations in the controversial New Apostolic Reformation (NAR) movement and is led by the NAR apostle Bill Johnson. It's also one of the most popular churches in the United States, and young people are being drawn to it in droves. These parents have good reason to be concerned. Among the troubling teachings coming from Johnson is an exaltation of supernatural experience over theology-producing followers who are ripe for spiritual deception. The bad fruit of these teachings can be seen in a disturbing YouTube video I watched the other day. The video shows young people from Bethel Church in Redding, California, interacting with a Christian street preacher named James. From what I gather, the interaction took place in front of a Benny Hinn "Miracle Service" in San Jose, California. James was warning passersby that Hinn is a false prophet. The young people apparently took issue with his warnings and a dialogue ensued. Throughout the exchange, one of the young people, who identifies herself as Allison, appears to be under the influence of a chemical, though she claims it's the Holy Spirit. Allison jumps around in circles, makes jerking movements, and falls to the ground-all the while a large smile plastered to her face. She never stops laughing. Actually, it's more like a grating giggle. Such extended outbursts of laughter are common in the NAR-a phenomenon known as "laughing in the Spirit."
Click here to read this article!
Evolution's Role in a Quantum Spirituality
by Caryl Matrisciana and Roger Oakland, 5/31/16
There is a clear but complex marriage between physical evolution and transcendental evolution. Ironically, while forcing out creationism, many scientists and educators push for an equally religious alternative. They cling to the Eastern concept that the next stage of man's evolution will arrive in spiritual terms. Many "prophesy" a development-a quantum leap from biological evolution into a sort of "mystical emergence."


Jan Crouch, 78, co-founder of the Trinity Broadcasting Network, the largest 'Christian' network on the planet went to her reward this morning after suffering a stroke. TBN has been using the false teaching of the Word/Faith - Give-to-Get - Seed Faith - scheme to con Christians out of their money since 1974. Jan died with 14 lawsuits pending against her whistle-blower granddaughter, Brittany Crouch Koper, costing TBN donors multiple millions of dollars.


Click here to read this article!
If you need apologetics tools,


then click on the ACT logo to go to our current products page.

As you know, if you are a frequent user of the DITC website, we offer thousands of FREE articles archived or linked from our site. You can also search for articles on our site and other excellent discernment sites, browse by topic and find the latest articles for the past two months. We also offer many apologetics DVDs, CDs, books and other materials for purchase using PayPal or by check/money order by mail.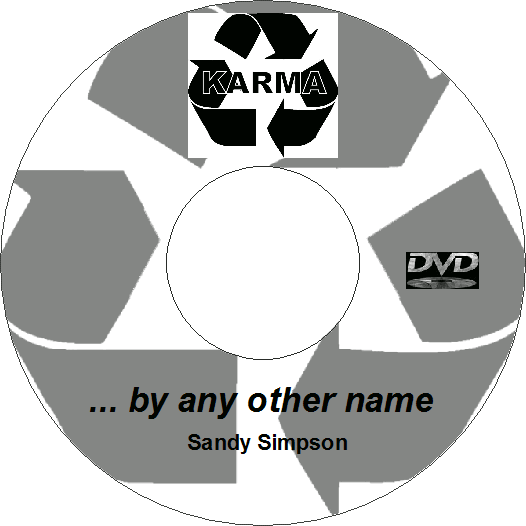 May the Lord bless you as you continue to be a Berean!

In His hands,

Sandy Simpson
Apologetics Coordination Team