Featured Product
"Mistake" or "Sin"?
by Sandy Simpson
Today we often hear the word "mistake" coming from pulpits, and especially in defense of false teaching and false prophesy. "Cut him some slack! He just made some mistakes". "We all make mistakes, so don't judge lest you be judged." We even hear the word "mistakes" being substituted for the word "sin" in many presentations of what I have termed "Gospel Lite" today. So is it proper to substitute the word "mistake" for the word "sin"? We'll look at the problem of one word "mistakenly" being used for the other.
Go here
for ordering information.
Donate to the ACT Ministry!
or follow this link for other options.
DITC e-Newsletter

Thy word is a lamp unto my feet, and a light unto my path.
We continue to need your help!
Please follow the guidelines on the
donation link
if you wish to help support this ministry. You can
order products by clicking on them
below! As always, you can see the DITC e-Newsletter archive
here
and sign up to receive this newsletter or unsubscribe there as well.
Guest: Mike Gendron, 6/24/16
Romans 16:17 says, 'Now I beseech you, brethren, mark them which cause divisions and offenses contrary to the doctrine which ye have learned and avoid them.' Galatians 1:6-9 warns us about those who teach another gospel. The passage says nothing about linking arms with such individuals. Instead it communicates that those who present a contrary doctrine are to be accursed. Despite such clear warnings from Scripture, there's an ecumenical event that's taking place on July 16th bringing evangelicals and Catholics together on the national mall. It's reported that more than 1,000 churches nationwide have pledged to attend this event called, Together 2016. Joining Jim to discuss this issue was Mike Gendron. Mike was a devout Roman Catholic for over 30 years and was taught to rely upon the authority of the church. He followed the priests, the sacraments and was depending upon his own good works for salvation. However, in 1981, after attending an apologetics seminar called, 'Evidence for the Christian Faith', the Bible became his sole authority in all matters of faith. As he searched the Scriptures he was amazed to see how often the Bible contradicts the teaching and tradition of the church he had been a part of for so long. Eventually, Mike placed his trust in Jesus Christ as Savior. He founded a ministry, Proclaiming the Gospel, that points people to Jesus Christ as the all-sufficient Savior. Mike began by noting how we need to be sanctified by the truth. This means we cannot have unity in error. The error of the Pope is that his 'gospel' is one of works righteousness therefore he and all the bishops that preach it are accursed by Galatians 1:6-9. Since the Pope will be highlighted at this event, for evangelicals to be a part of it amounts to a joining of hands with the enemies of the gospel. Mike commended the zeal of the promoter to gather Christians in prayer but we must recognize that those who will gather in Washington, DC, for the event, if they are unbelievers or part of a false religion, they cannot unite with us in prayer because they have a different spiritual father. When we pray, we pray to the one and only Father. For Catholics to be in attendance, they have a different holy father that Mike believes is a 'wolf in sheep's clothing'. He said that not to be harsh, but to warn Christians that we must remain sanctified by the truth. If we don't, the the glory and honor of Jesus is at stake. Mike explained that the Bible speaks of two types of unity. There is a biblical unity when the spirit of God baptizes born-again Christians into one body-the church. These are those individuals who have repented and believe the one and only gospel of Jesus. On the other hand, there's a man-made unity. It goes back to Genesis 11:1-9. That religious unity was the work of Satan who used the prideful ambition of man and biblical ignorance to unite the world through the building of a tower to heaven. So now we see this being repeated to try and bring people together under a one-world religion. This has been the Jesuit agenda since the Reformation. In the end, Mike believes that if the evangelical leaders who are set to speak at this event knew the agenda of the Roman Catholic Church, they wouldn't be part of anything that embraces the Pope as a brother in Christ or Catholicism as a valid expression of Christianity. People and groups committed to be part of Together 2016 include: Francis Chan, Nick Hall, Hillsong United, Matthew West, Crowder, Jennie Allen, Christine Caine, Matt Maher, Josh McDowell, Ronny Floyd, Michael W. Smith, Kirk Franklin, Ravi Zacharias, Casting Crowns, Lou Engle, Bob Lenz and more.
Click here to read this article!
NAR leaders meet with the Pope
Earlier this month, on June 10, leaders in the New Apostolic Reformation (NAR) -including International House of Prayer founder Mike Bickle, the apostle Ché Ahn (Harvest International Ministry), and prophets Kris Vallotton (Bethel Redding) and Stacey Campbell (Wes and Stacey Campbell Ministries)-attended a private meeting with the Pope along with dozens of other Protestant leaders from North America and Europe. The NAR leaders' participation in the meeting is troubling for a number of reasons.

Click here to read this article!
"Prayers to Allah Offered at PCUSA's General Assembly"
LTRP Note: The following is posted for informational and research purposes. The PCUSA has been dropping into apostasy for a very long time. The final result of apostasy is the full denial that Jesus Christ is God and is the only way for salvation. This article shows that through the doorway of interspirituality, the PCUSA is almost to that point.
Jaw and hands clenched, knuckles white, I fought the sporadic gusts of wind that threatened to wrest the wheel from my control. With each renewed gale the Explorer threatened to skate off the corridor of ice that now constituted I-29. Every quarter mile-or less-we saw yet another car, truck, or semi that had careened into one of the ditches on either side of the interstate. Others were pulled off, idling on the shoulder. I continued on, determined to reach home after a long winter weekend in Minnesota. Despite the relative chill of the vehicle's cabin, I felt a thin sheen of sweat on my brow as I glanced over at my wife who was similarly on edge and frequently checking on our frightened children in the back seat. One false move and we would join the other travelers, waiting out the blizzard in a ditch. Perhaps you have had a similar driving experience, perhaps not; but if you are a fellow traveler through the life after Adventism, then you've almost certainly had a parallel journey. In Adventism you have "the Truth" on nearly every topic imaginable, and you have the assurance of being in God's true remnant church. Things aren't nearly that simple after Adventism, though. In fact, there's a good chance that you, like me, have spent some time lurching back and forth between one ditch or another. When I first came out of Adventism, I found myself flirting with some of the more fringe elements at the edges of the charismatic movement. Over-steering back from the brink of that ditch, I went in the opposite direction and drove straight down into a liberalized version of the seeker-sensitive movement. I spun my tires in that ditch for quite a while before God pulled me and my family out and got us back on the road of our spiritual journey. So how did God get us back on track and where He wanted us? The answer is through a focus on the Word. Early in my journey, God had introduced me to the line-by-line exegetical teaching of a pastor named Bryan Clark....I continued to listen to Bryan's sermons online while attending church elsewhere. Hearing the Bible taught like that was the equivalent of refocusing on the road and allowing the ditches to fade into peripheral vision. At the risk of pushing the analogy too far, the Bible paints the solid white lines at the edge of the highway. It tells us what is in bounds, what is out of bounds, and where the ditches are. It also highlights the center line, the Gospel of Jesus Christ, which keeps us focused on moving forward in the right direction. Having these guides, we can let off the gas, relax our grasp, and enjoy the ride, secure in the knowledge that God is in control. I see so many former Adventists who, like me, seem to go from one questionable belief system to another, tossed about by the winds of theology. There is really only one remedy: getting deeply immersed in the Word while being plugged into a healthy, well-balanced community of believers. We need the Word and, as we recover from Adventism, we need the guidance the Holy Spirit provides through the church so that we can see and understand the Word in the way He intended. I eventually found that Word-centered community in my home church, and I pray that you will too. It's time to start living the life after!
Click here to read this article!
If you need apologetics tools,


then click on the ACT logo to go to our current products page.

As you know, if you are a frequent user of the DITC website, we offer thousands of FREE articles archived or linked from our site. You can also search for articles on our site and other excellent discernment sites, browse by topic and find the latest articles for the past two months. We also offer many apologetics DVDs, CDs, books and other materials for purchase using PayPal or by check/money order by mail.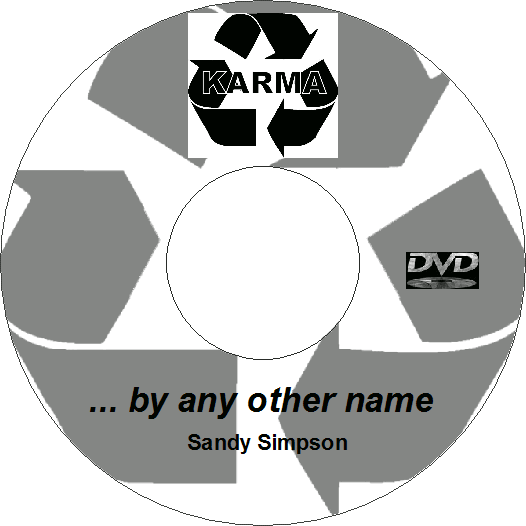 May the Lord bless you as you continue to be a Berean!

In His hands,

Sandy Simpson
Apologetics Coordination Team