Featured Product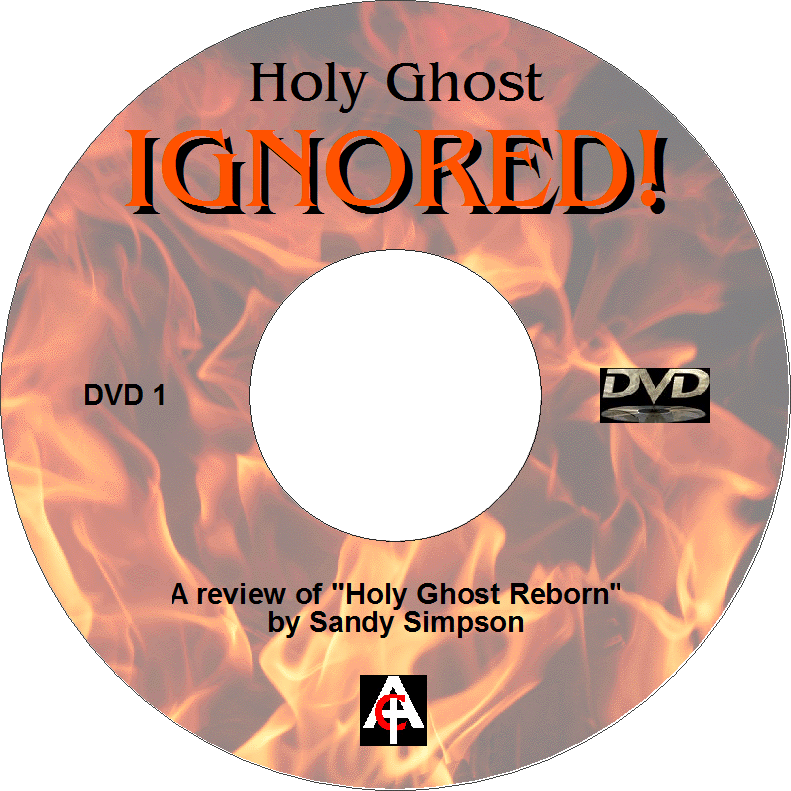 Holy Ghost IGNORED!


by Sandy Simpson






This 3-DVD set is a message based on
this movie review.
"Holy Ghost Reborn" is the second film in the "Holy Ghost" series released by Bethel Church in Redding, CA. Tim Wirth and I reviewed the first "Holy Ghost" film and that review is freely available on YouTube here:
Go here
for ordering information.
Donate to the ACT Ministry!
or follow this link for other options.
DITC e-Newsletter

It's here! My new 3-DVD set on the "Holy Ghost Reborn" film entitled "
Holy Ghost IGNORED!
". You can either order DVDs or download it today.
Consider ordering from us today!
Please follow the guidelines on the
donation link
if you wish to help support this ministry. You can
order products by clicking on them
below! As always, you can see the DITC e-Newsletter archive
here
and sign up to receive this newsletter or unsubscribe there as well.
by Roger Oakland, 4/9/16

When God places a vision in a man's heart, events happen God's way according to God's will. When man plans things man's way without God, events may unfold but they are the product of manipulation. I have learned this principal the hard way and it took me many years. Sometimes it takes a few hard knocks to get a person's attention. When the truth finally sinks it is obvious that God can use anyone, anytime, anywhere.


Click here to read this article!
Blessings Through It All (Booklet)
by Warren B. Smith, 4/11/16
While God promises that blessings accompany our faith in Him, we are also promised hatred and persecution from the world. However, the blessed assurance of our faith in Jesus Christ enables us to endure and persevere through it all.

Click here to get this booklet!
Bethel's Bill Johnson: "Jesus was so empty of Divine capacity..."
by John Lanagan, My Word Like Fire Ministries, 4/12/16
Bill Johnson is an effective purveyor of kenosis, the heretical teaching that Christ operated on earth solely as a man, with no "Divine capacity" whatsoever. Every miracle, every healing that Christ performed, according to Johnson, came about through the power of the Holy Spirit. Therefore, Johnson teaches, we can all perform healings and miracles, since we also have access to the Holy Spirit. Thus Johnson's kenosis doctrine serves to reduce the biblical Christ and elevate man. As Bob Dewaay points out: "Jesus is no longer unique, but only a special enlightened one who could lead the way to many such enlightened ones in the future. Thus we have a New Age Christ." [1] Kenosis comes from a misunderstanding of Philippians 2:7: ...but emptied Himself, taking the form of a bond-servant, and being made in the likeness of men.
The above article posted by christiannews.net compels a commentary and a warning from Understand The Times. While Lou Engels may mean well, he is being used by the Jesuits [1] to help set up the coming one-world religion for peace in the name of Christ that the Bible foretells. It appears that very few pastors have enough discernment to figure this out including some in the Calvary Chapel movement such as Greg Laurie. For documentation, please check this out yourself, and Google Greg Laurie with Lou Engle.[2] The following is one instance: http://bereanresearch.org/azusa-now-catholics-and-greg-laurie/ According to Charisma Magazine, America will be saved in these days of strong delusion. Greg Laurie, Franklin Graham, and others will be among the messengers, they say. However, while this all sounds good, be careful these "brothers" don't compromise with false teachers for the sake of popularity and a platform that can even include partnering with the Pope of Rome. http://www.charismamag.com/spirit/evangelism-missions/18473-america-shall-be-saved If you read the following link posted by Charisma Magazine and other sources, you will understand what some well-known Christian leaders are demanding. They believe that an ecumenical unity of all "Christians" (which will include the Catholic Church) will establish the kingdom of God, but such unity will be without the God of the Bible. http://www.charismamag.com/spirit/prayer/25523-azusanow-the-power-of-the-silver-cord-between-heaven-and-earth We post these links in order to connect the dots, recognizing many who read this will not be able to handle this warning. We expect there will be sincere believers, who are caught up in the deception, who will label us as divisive, troublemaking, and even heretics, calling us hateful names and trying to shut down the ministry of Understand The Times. God will be our protector against those who are promoting the lie. All I can say to my enemies, please read the Bible and pray. We will pray that you will be delivered from Satan's trap and come to your senses. If you truly believe and follow the Jesus of the Bible, you will come to understand what is happening. If you are deceived, and you call upon Him in humility and repentance, God will forgive you for being led astray and direct you to the truth found in the Word of God.


Click here to read this article!
If you need apologetics tools,


then click on the ACT logo to go to our current products page.

As you know, if you are a frequent user of the DITC website, we offer thousands of FREE articles archived or linked from our site. You can also search for articles on our site and other excellent discernment sites, browse by topic and find the latest articles for the past two months. We also offer many apologetics DVDs, CDs, books and other materials for purchase using PayPal or by check/money order by mail.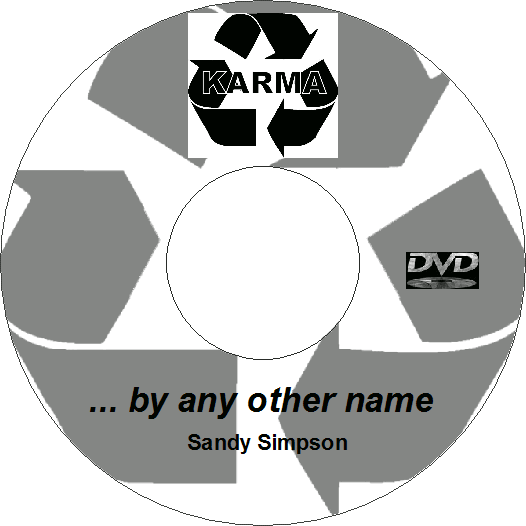 May the Lord bless you as you continue to be a Berean!

In His hands,

Sandy Simpson
Apologetics Coordination Team