Featured Product
Servant Authority

by Sandy Simpson
The world system has always been a "top down" structure, starting at the apex of the pyramid and going down to the bottom. In kingdoms we have the king at the top, then the princes, common people, slaves. In a democracy we have the President at the top, the VP, the Sec. of State on down to the citizens. In business we have the CEO at the top, upper management, lower management, office workers and the janitors. Unfortunately, sometime in the third century, the church started to have a top down structure. This is also when the church began to be in error. The church of Rome began to have a "top down" structure that started with the pope, then cardinals, then bishops, then priests, then the people. Well, what about that? Eph 4:11 It was he who gave some to be apostles, some to be prophets, some to be evangelists, and some to be pastors and teachers, This all sounds like a "top down" structure. But the problem is that people have not seen an important fact about these gifts of the Spirit -- man looks at function and title, God looks at aim and goal! Read on. Eph. 4:12 to prepare God's people for works of service, so that the body of Christ may be built up. These are not gifts given for title or to give people job descriptions. They are given because there are people out there who need our help! The church needed the Apostles. They were the ones who were the foundation of the church. They were the ones who saw Jesus in the flesh and were taught by Him personally. They wrote the New Testament Scriptures. Though the gifts of apostle and prophet are different today than in biblical times, the gift of evangelism, pastoring, teaching and others are still the same. A person who is an evangelist does not just have a title so he can rule over people. The reason that he has the gift to be an evangelist is so that he can tell others the good news. Why do we have pastors? Are they supposed to rule the church and get everyone to support them and bow to their demands? No. They are to serve the church by helping people to come to a fuller knowledge of Jesus Christ, to equip the saints to become more like Jesus every day.
The true structure of Christianity is symbolized as an inverted pyramid!
Go here
for ordering information.
Donate to the ACT Ministry!
or follow this link for other options.
DITC e-Newsletter

Discover what the word "elect" means in an excellent exegesis by Jacob Prasch!
Keep being a Berean!
Please follow the guidelines on the
donation link
if you wish to help support this ministry. You can
order products by clicking on them
below! As always, you can see the DITC e-Newsletter archive
here
and sign up to receive this newsletter or unsubscribe there as well.

In April, part of the Temple of Baal that stood in Palmyra, Syria will be reconstructed in Times Square in New York City and in Trafalgar Square in London. The specific portion that is being erected in both cases is the 48-foot-tall arch that stood at the entrance to the temple. The Institute of Digital Archaeology is the organization behind this effort, and the display of these two arches is intended to be the highlight of UNESCO's World Heritage Week late next month. After seeing my initial story, one of my readers observed that an arch is really just a gateway or a portal. In other words, it can serve as both an entrance and an exit. So could it be possible that we will be unknowingly setting up a gate or a portal of some sort in Times Square?




Click here to read this article!
Did Jesus Identify Himself as God? (Booklet)
No prophet, other than Jesus, could have said with authority, "he that believeth on me shall never thirst" or "he that believeth on me hath everlasting life" (John 6:35 & 47). No one but Jesus could have said with that same authority, "follow me" (Luke 18:22). Nor could any other prophet state, with signs and wonders proving his authority, that there are eternal consequences for not believing He is just who He claimed to be. When Jesus said, "for if ye believe not that I am he, ye shall die in your sins" (John 8:24), it was the definitive statement of His very being. In fact, this declaration of His is the crux of the entire Christian faith. It is recorded in the Gospels 23 times that Jesus said, "I am," seven of which are specifically stated to identify His deity.

Click here to get this booklet!
Elektos
by Jacob Prasch, 4/5/16
So often it is the extremists that divide the body of Christ and cause unnecessary problems, it really is. You've got people who are ultra-Pentecostal or extreme Charismatics who confuse spirituality with mysticism, who confuse basic emotion with the leading of the Holy Spirit; emotional impulse. Their doctrinal theology is so often a false theology based on experience, not based on the Word of God and we know the Charismatic movement, having been around since the late 1960's, has never brought any revival. There was a revival among the hippies but the Charismatic renewal has not renewed these denominations. These denominations are far worse off now than they were a generation ago; they are ordaining homosexuals, lesbians, and everything else. The Methodists, the Reformed churches, the Presbyterians, pick any church you want that had the Charismatic renewal and you would be hard pressed to find one of them that has been renewed or restored to biblical foundation. Now this is in no way a denial of the authenticity of Holy Spirit baptism or a properly understood manifestation of the gifts of the Holy Spirit practiced scripturally. It is just to say, as we pointed out many times, too much, in fact probably the majority of what we see today, in terms of Charismatic phenomena, is not genuine charismata but the term Chuck Smith once coined, "charismania." The theological term for charismania, the actual term, again if you don't know, is neo-Montanism. The kind of disorder and chaos you saw at Corinth resurfaced in the early Church with people called the Montanists and this kind of thing has happened at other times.
If you need apologetics tools,


then click on the ACT logo to go to our current products page.

As you know, if you are a frequent user of the DITC website, we offer thousands of FREE articles archived or linked from our site. You can also search for articles on our site and other excellent discernment sites, browse by topic and find the latest articles for the past two months. We also offer many apologetics DVDs, CDs, books and other materials for purchase using PayPal or by check/money order by mail.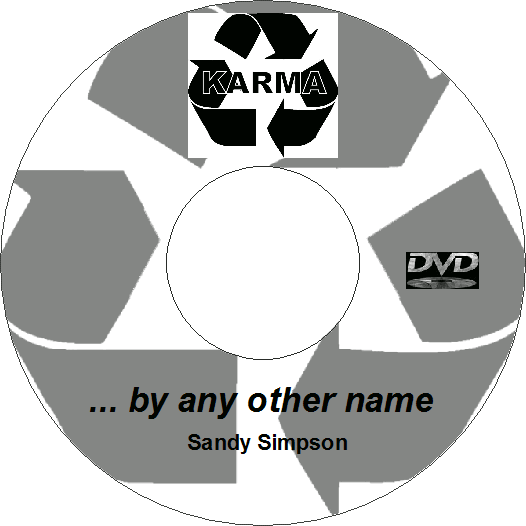 May the Lord bless you as you continue to be a Berean!

In His hands,

Sandy Simpson
Apologetics Coordination Team