Featured Product
"Overtake you like a thief"
by Sandy Simpson
1 Thessalonians 5:4 But you, brethren, are not in darkness, that the day would overtake you like a thief; How serious will it be for a person to be overtaken in "that day" like a thief overtakes a household when he slips in and steals? Will it just be a surprise for those who claim to be Christians who will get a slap on the wrist by the Lord but still proceed to heaven? Will they simply lose rewards but still gain the ultimate reward? What is this darkness that the brethren are not in? 1 Thessalonians 5:3-5 While they are saying, "Peace and safety!" then destruction will come upon them suddenly like labor pains upon a woman with child, and they will not escape. But you, brethren, are not in darkness, that the day would overtake you like a thief; for you are all sons of light and sons of day. We are not of night or of darkness;
those Bibles.
Go here
for ordering information.
Donate to the ACT Ministry!
or follow this link for other options.
DITC e-Newsletter

One of the ways heresy gets into churches is through women's groups. The leadership of churches concerned with encroaching apostasy need to test what materials women in their churches are using.
We need your help and prayers!
Please follow the guidelines on the
donation link
if you wish to help support this ministry. You can
order products by clicking on them
below! As always, you can see the DITC e-Newsletter archive
here
and sign up to receive this newsletter or unsubscribe there as well.
by Marsha West, 8/28/15

A recent report indicates that 70% of Americans are Christians. If this is true, what it says to this writer is that a whole host of people who profess faith in Jesus Christ neglect to read the instruction manual that reveals everything we need to know about the object of our faith. I'm referring to the Bible. Anyone who takes the time to read it knows what Jesus taught and how those who claim to believe in Him must live their lives. Clearly Christians are not reading the Book. So, isn't it a bit odd that people who say they believe Christ died for their sins aren't the least bit curious about who He is and what He taught while He was here? Jesus spent the better part of three years teaching his disciples all sorts of things such as what His mission was (John 1:14-18) and how they were to conduct themselves. The Lord gave commands, not suggestions. He never said: "It's not a good idea to murder someone...lie...cheat...steal...sleep around...commit adultery...practice homosexual sex...get drunk...use drugs...have a slew of idols, or anything like that." Nor did He say: "It would be nice if you'd consider forgiving those who do you wrong." He never tossed them the "Good job!" compliment when they exercised discernment. Neither was Jesus into high-fiving and "atta boys." Whenever these sorts of things came up in conversation, He said unequivocally, "Do not"..."You must!" Moreover, He was clear that in order to be saved people must repent of their sins and turn away from the sinful life. "If we say we have not sinned, we make him a liar, and his word is not in us" (1 John 1:10).




Click here to read this article!
Letter to the Editor: Churches in Deception Covering Their Tracks and Targeting Women
It used to be on a church website somehow-some slide, or announcement, etc.-but then later it was hidden in the links, or the church bulletin, or the women's ministry where a Beth Moore book was listed. Now in the bulletin, when it is a Beth Moore book, they only label the study with a title or theme name. But when I Google that name, I get a book title by Beth Moore. They are hiding it deliberately.

Click here to read this article!
Pay-to-Pray Scam: Christian Prayer Center Must Refund $7 Million
at Trinity Foundation, 3/24/16
For four years, anyone with a prayer request could pay the Christian Prayer Center (CPC)-a website with nearly 1.3 million Facebook fans-between $9 and $35 to intercede for them. Visitors to the site (as well as its Spanish-language sister site, Oracion Cristiana) saw testimonials from religious leaders and laypeople who claimed that God gave them healthy babies, winning lottery tickets, money for mortgage payments, and clean HIV tests and cancer scans after they paid for prayer, according to the Washington State attorney general's office. More than 125,000 people did pay. From 2011 to 2015, their more than 400,000 transactions poured more than $7 million dollars into the pocket of site creator Benjamon Rogovy. The trouble was, the popular site-which eclipsed even the International House of Prayer in its Facebook following-was a fraud.
by Raymond Ibrahim, 3/29/16
"Over 500 Christian villagers were slain in one night." - Emmanuel Ogebe, Nigerian human rights lawyer, March 2, 2016. What Christians in Nigeria are experiencing is a live snapshot of what millions of Christians and other non-Muslims have experienced since the seventh century, when Islam "migrated" to their borders: violence, persecution, enslavement, and the destruction of churches. The Obama Administration refuses to associate Boko Haram - an organization that defines itself in purely Islamic terms - with Islam, just as it refuses to associate the ISIS with Islam. In all cases, the Obama Administration looks the other way, while insisting that the jihad is a product of "inequality," "poverty" and "a lack of opportunity for jobs" - never of Islamic teaching. Boko Haram, the Nigerian Islamic extremist group, has killed more people in the name of jihad than the Islamic State (ISIS), according to the findings of a new report. Since 2000, when twelve Northern Nigerian states began implementing or more fully enforcing Islamic sharia law, "between 9,000 to 11,500 Christians" have been killed. This is "a conservative estimate."


Click here to read this article!
If you need apologetics tools,


then click on the ACT logo to go to our current products page.

As you know, if you are a frequent user of the DITC website, we offer thousands of FREE articles archived or linked from our site. You can also search for articles on our site and other excellent discernment sites, browse by topic and find the latest articles for the past two months. We also offer many apologetics DVDs, CDs, books and other materials for purchase using PayPal or by check/money order by mail.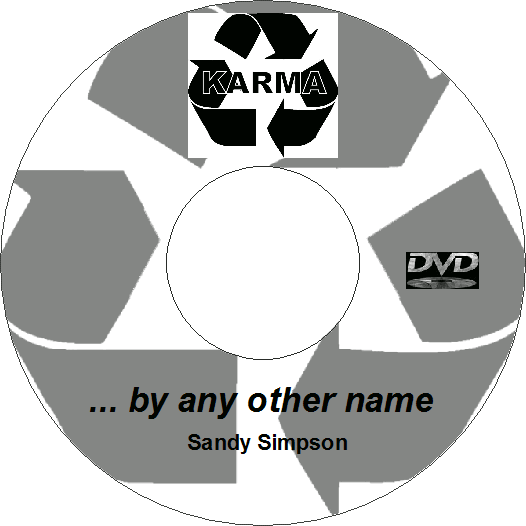 May the Lord bless you as you continue to be a Berean!

In His hands,

Sandy Simpson
Apologetics Coordination Team