Featured Product
"Overtake you like a thief"
by Sandy Simpson
1 Thessalonians 5:4 But you, brethren, are not in darkness, that the day would overtake you like a thief; How serious will it be for a person to be overtaken in "that day" like a thief overtakes a household when he slips in and steals? Will it just be a surprise for those who claim to be Christians who will get a slap on the wrist by the Lord but still proceed to heaven? Will they simply lose rewards but still gain the ultimate reward? What is this darkness that the brethren are not in? 1 Thessalonians 5:3-5 While they are saying, "Peace and safety!" then destruction will come upon them suddenly like labor pains upon a woman with child, and they will not escape. But you, brethren, are not in darkness, that the day would overtake you like a thief; for you are all sons of light and sons of day. We are not of night or of darkness;
those Bibles.
Go here
for ordering information.
Donate to the ACT Ministry!
or follow this link for other options.
DITC e-Newsletter

Eastern mysticism in the form of Yoga and other Hindu philosophies have almost completely infiltrate the West. Unfortunately they have also infiltrated many churches.
We continue to need your help!
Please follow the guidelines on the
donation link
if you wish to help support this ministry. You can
order products by clicking on them
below! As always, you can see the DITC e-Newsletter archive
here
and sign up to receive this newsletter or unsubscribe there as well.
by Lighthouse Trails & Ray Yungen, 3/8/16

In an article released in January 2016 written by New Age leader Deepak Chopra titled, "Will Pope Francis Become a Holy Man for the World?," Chopra states, "Pope Francis I is poised to be more than a very popular pontiff . . . He could rise to become a symbol of holiness beyond the Catholic Church. . . . for those of us who aren't Catholic, there's a universal message voiced personally by the Pope: "No one can be excluded from God's mercy. The question, then, is how potent this mission will be."


Click here to read this article!
Lucifer (TV Series)
Reviewed by Mike Oppenheimer
You can't find a greater difference in TV shows than I love Lucy and the television programs of today. People asked for more Bible type programs, what they got is a TV program with the last character they wanted to see from the Bible. This new show brought to the public from the conservative network Fox (not on Daystar network yet), casts Satan as a hero seeking redemption. TV entertainment has reached a new low with a series called Lucifer. Is it a comedy, a drama, fantasy or reality TV... or, is it a combination of all?
What was unthinkable 15 -20 years ago is now blatant in your face mockery of the bible as a TV program. Lucifer quits his job in Hell because of boredom, and now lives in the city of Los Angeles (city of fallen angels; where else?). The Devil does something different, he's doing good.
Click here to read this movie review!
Kyle Odom, the Man Who Shot Idaho Pastor, Says Meditation Started it All
LTRP: A "manifesto," written by former Marine Kyle Odom, the 30-year-old man who shot Idaho pastor Kyle Remmington, reveals that his life started to change drastically when he began doing meditation while in university to relieve stress. The meditation experiences led him to come into contact with familiar spirits (which he thought were aliens) and eventually led to two suicide attempts and then the shooting of Pastor Remmington. While Lighthouse Trails is not saying that every person who practices meditation is going to go crazy and start shooting people, we stand by our warning of 14 years that meditation does introduce meditators to demonic realms. For most, this realm seduces people into a complacent deception, and they may even appear more peaceful. For other meditators, like the student at Le Tourneau Christian University who graduated and told his parents he was now an atheist, they turn away from their Christian faith. Satan has many different methods of stealing a soul. And for some, these demons torture and torment a person, until they can eventually become like Kyle Odom. The occult (Satan's domain) is not to be tampered with. When you consider that over 90% of the Christian colleges and seminaries are introducing contemplative spirituality (a belief system that incorporates meditation) to the lives of their students, it should make every Christian shudder and every Christian leader repent for allowing this into the church (not to mention how it has entered secularism even more so). Remember when Richard Foster told his contemplative followers that they needed to say a prayer of protection before practicing contemplative prayer. Why would one need to do that . . . unless he is entering demonic realms? Meditation leads one to believe that God is in everything and all is connected together (this belief is an anti-christ religion, and that is why when people practice meditation, they are going to be influenced by familiar spirits).
by Jen Wieczner, Fortune, 3/16/16
In 2015 the meditation and mindfulness industry raked in nearly $1 billion, according to research by IBISWorld, which breaks out the category from the alternative health care sector.


Click here to read this article!
If you need apologetics tools,


then click on the ACT logo to go to our current products page.

As you know, if you are a frequent user of the DITC website, we offer thousands of FREE articles archived or linked from our site. You can also search for articles on our site and other excellent discernment sites, browse by topic and find the latest articles for the past two months. We also offer many apologetics DVDs, CDs, books and other materials for purchase using PayPal or by check/money order by mail.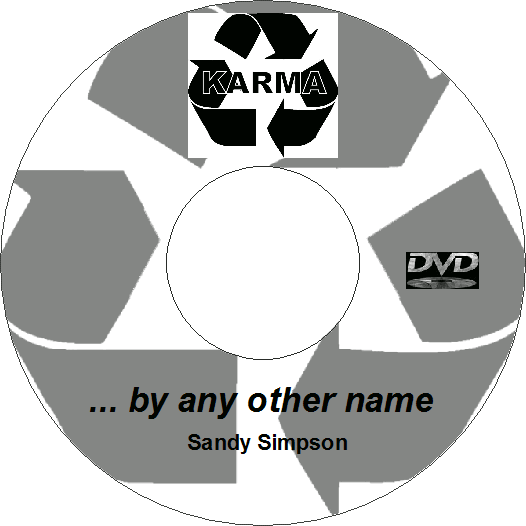 May the Lord bless you as you continue to be a Berean!

In His hands,

Sandy Simpson
Apologetics Coordination Team