Featured Product
"Overtake you like a thief"
by Sandy Simpson
1 Thessalonians 5:4 But you, brethren, are not in darkness, that the day would overtake you like a thief; How serious will it be for a person to be overtaken in "that day" like a thief overtakes a household when he slips in and steals? Will it just be a surprise for those who claim to be Christians who will get a slap on the wrist by the Lord but still proceed to heaven? Will they simply lose rewards but still gain the ultimate reward? What is this darkness that the brethren are not in? 1 Thessalonians 5:3-5 While they are saying, "Peace and safety!" then destruction will come upon them suddenly like labor pains upon a woman with child, and they will not escape. But you, brethren, are not in darkness, that the day would overtake you like a thief; for you are all sons of light and sons of day. We are not of night or of darkness;
those Bibles.
Go here
for ordering information.
Donate to the ACT Ministry!
or follow this link for other options.
DITC e-Newsletter

Is the phrase "weight of glory" talking about physical heaviness?
We would welcome your donations!
Please follow the guidelines on the
donation link
if you wish to help support this ministry. You can
order products by clicking on them
below! As always, you can see the DITC e-Newsletter archive
here
and sign up to receive this newsletter or unsubscribe there as well.
by Sandy Simpson, 3/3/16


2 Corinthians 4:17 For our light affliction, which is but for a moment, worketh for us a far more exceeding and eternal weight of glory; (KJV) This is both an incredible source of hope for Christians who are downtrodden, and a source of escalating heresy in many churches. It is critical that we understand what Paul was talking about when he wrote the phrase "weight of glory". Jacob Prasch has repeated this phrase in his teachings over the years ... "A text, out of context, in isolation from co-text is always a pre-text." A huge problem today is that individuals and movements tend to yank verses out of their context and build a cult of heresy around them. This is called eisegesis or plugging your own ideas into the Scriptures instead of exegesis, gaining understanding and interpretation of the Bible by studying it in context and in the scope of the whole written Word.


Click here to read this article!
A is for Abductive: the language of the emerging church
by Brian McLaren & Leonard Sweet
A number of years ago, a book written by emerging-church leaders Brian McLaren and Leonard Sweet was released. The book was called

A is for Abductive: the language of the emerging church

. Going through the alphabet, the authors identified many terms they hoped would be picked up by the younger generation, thus creating a unique emerging spiritual atmosphere. They called it a "primer with a mission." That mission that McLaren, Sweet, and other like-minded change agents embrace has been successful in bringing in a new kind of "Christianity," which is not biblical Christianity but rather a "New" Christianity now permeating the halls of Christian colleges, seminaries, evangelical churches, small groups, ministries, and organizations. We have compiled in this booklet common terms and their basic meanings to help uncover the true meaning behind some of the deceptive language of the "New" Christianity (i.e., the New Spirituality).




Click here to read this book review!
Looking for a Christian College for Your Child in 2016 - Better Be Careful!
Spring 2016 is almost here, which means parents will be diligently helping their college-age children search for Christian colleges, seminaries, and universities for enrollment for this coming fall. As many of you know, Lighthouse Trails has been researching Christian colleges for 14 years. Three years ago, we published a report called An Epidemic of Apostasy, which revealed that the majority of Christian colleges, seminaries, and universities had begun to incorporate contemplative spirituality (through Spiritual Formation programs) into their schools. The report showed how much of this was happening because accreditation associations were requiring schools to include Spiritual Formation in the lives of their students if they wanted to be accredited.
August 2014 - Volume 20, Issue 4
During the past two years most of the articles sent out by Think on These Things have dealt with the issue of the Spiritual Formation Movement. And while we have examined the birth of the modern movement as well as its key beliefs, leaders and teachers, both past and present, we now want to turn our attention in this final article to their ancient roots. Coupled with this it would be of value to discuss the attraction of the movement, especially for evangelicals. Having already documented in previous articles serious errors in doctrine and practice, why do so many evangelicals embrace the disciplines and look to the so-called "spiritual masters" for guidance? These issues of origin and attraction overlap but we will look at them separately for clarity's sake.


Click here to read this article!
If you need apologetics tools,


then click on the ACT logo to go to our current products page.

As you know, if you are a frequent user of the DITC website, we offer thousands of FREE articles archived or linked from our site. You can also search for articles on our site and other excellent discernment sites, browse by topic and find the latest articles for the past two months. We also offer many apologetics DVDs, CDs, books and other materials for purchase using PayPal or by check/money order by mail.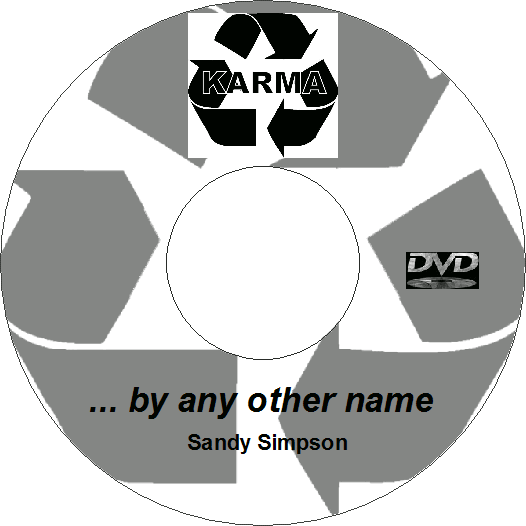 May the Lord bless you as you continue to be a Berean!

In His hands,

Sandy Simpson
Apologetics Coordination Team