Featured Product
Generic and Specific
by Sandy Simpson
In my article "Blasphemizing the Bible"

I give a number of examples of how a lot of modern Bible translation societies are putting the names of "supreme beings" in the Bible in the place of God or YHWH. In this article I'm going to examine two of the excuses they make for making those substitutions in the Bible in many hundreds of different languages today.

(1) They claim that God has many different names and therefore they think they are justified in putting the names of various gods of various cultures in Bibles, as long as they are considered "supreme beings". (2) The second excuse they give is that the names of the "gods" they are placing in the Bible are generic terms for God, like the words "God", "Theos", "Dios" and "Elohim". By generic I mean a word that can be used for any deity whether of the one true God or other false gods who claim to be God.

I will go through both of these excuses and show that they are both unbiblical, therefore the Bibles they have translated with names of other gods in them, or names they claim are generic, prove that they have "blasphemized" those Bibles.
Go here
for ordering information.
Donate to the ACT Ministry!
or follow this link for other options.
DITC e-Newsletter

There was a pastor in our Bible study group in Hawaii who reported that in the past he went to a Benny Hinn crusade and was asked to give $20. He did so and the next week began to get weekly letters asking for more money. He sent in more money but by the end of the month he was short for his rent. So he wrote a letter to Hinn asking for his help in return. Not only did Benny ignore his request but his name was taken off their mail list and he no longer received any more fundraising letters. In this vein, check the first article below.
Please help us by a donation or order!
Please follow the guidelines on the
donation link
if you wish to help support this ministry. You can
order products by clicking on them
below! As always, you can see the DITC e-Newsletter archive
here
and sign up to receive this newsletter or unsubscribe there as well.
by Pastor Yves Brault, 2/22/16

One day I got a hold of the published French version of Good Morning Holy Spirit, and while browsing through the pages I recognized my own translation given to the ministry in 1993, their version including a typing mistake I had made on my script which they reproduced, and there are many more examples I could quote. NEVER HAVE I ALLOWED OR PERMITTED IN PERSON OR BY A WRITTEN STATEMENT, BENNY HINN MINISTRIES TO USE MY TRANSLATION.


Click here to read this article!
7 Mountain Politics and Theology

Once again, during this campaign season in America, the doctrines of Dominionism held by diverse segments of the evangelical world have taken front and center stage. The leaven of the 7 mountain teaching continues to percolate throughout the entire political process. Six years ago Dr. Orrel Steinkamp and the Discernment Research Group wrote a series of articles about the rapid assimilation of Dominionist teachers/preachers into the American political process. We warned that certain formerly obscure groups - Mike Bickle's International House of Prayer (IHOP) and C. Peter Wagner's New Apostolic Reformation (NAR) with their Latter Rain cult roots - were mainstreaming their theology into the political process via large-scale media events, an orchestrated youth movement, and even entering the machinations of political campaigns. All of this was being fueled by prominent voices in the Christian Right promoting the 7 mountain strategy of building the kingdom of God on earth, starting with turning America into a "Christian" nation.




Click here to get this booklet!
Is The Emerging Church History, or Has it Entered Your Church?
Recently, I read a Facebook post by a southern California pastor stating that the "emerging church" was no longer a problem for him or his church. He also stated that the "emerging church" was just another passing fad that had come and then disappeared never to be heard of again. His church was going to focus on what was positive and insinuated that "hyper discernment ministries" were scaring his sheep into believing they were living in the last days and that apostasy was rampant. The comments by this pastor are not uncommon. In fact, there are few shepherds today who are warning the sheep in their flocks of the dangers that lurk not only outside the fold but also within their own fold that they are called to protect. A good shepherd must keep watch over his flock as there are many wolves lurking around seeking whom they may devour. Ignoring these dangers does not make the problems go away. Sheep can easily be misled by false unbiblical teachings that act as a grain of arsenic in a milk shake. The milk shake may look and taste good, but the grain of arsenic will be enough to kill someone.
at Lighthouse Trails, 3/2/16
Mark Driscoll may have moved on to a new city and a new church, but he faces the sharpest demand yet to account for his actions at Mars Hill Church. On Monday, four former Mars Hill members filed a civil racketeering lawsuit against Driscoll, charging that the once swaggering pastor fraudulently used thousands if not millions of dollars raised by the church, which once boasted 15 branches in five states with 13,000 visitors on Sundays.


Click here to read this article!
If you need apologetics tools,


then click on the ACT logo to go to our current products page.

As you know, if you are a frequent user of the DITC website, we offer thousands of FREE articles archived or linked from our site. You can also search for articles on our site and other excellent discernment sites, browse by topic and find the latest articles for the past two months. We also offer many apologetics DVDs, CDs, books and other materials for purchase using PayPal or by check/money order by mail.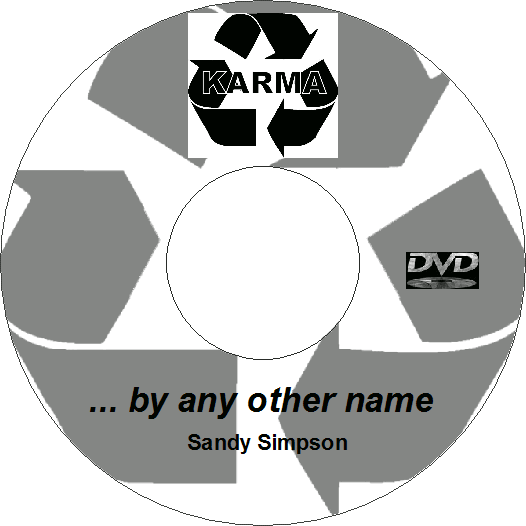 May the Lord bless you as you continue to be a Berean!

In His hands,

Sandy Simpson
Apologetics Coordination Team