Featured Product
Generic and Specific
by Sandy Simpson
In my article "Blasphemizing the Bible"

I give a number of examples of how a lot of modern Bible translation societies are putting the names of "supreme beings" in the Bible in the place of God or YHWH. In this article I'm going to examine two of the excuses they make for making those substitutions in the Bible in many hundreds of different languages today.

(1) They claim that God has many different names and therefore they think they are justified in putting the names of various gods of various cultures in Bibles, as long as they are considered "supreme beings". (2) The second excuse they give is that the names of the "gods" they are placing in the Bible are generic terms for God, like the words "God", "Theos", "Dios" and "Elohim". By generic I mean a word that can be used for any deity whether of the one true God or other false gods who claim to be God.

I will go through both of these excuses and show that they are both unbiblical, therefore the Bibles they have translated with names of other gods in them, or names they claim are generic, prove that they have "blasphemized" those Bibles.
Go here
for ordering information.
Donate to the ACT Ministry!
or follow this link for other options.
DITC e-Newsletter

For more on Bill Johnson and Bethel Church in Redding, CA please read my long review of their film
"Holy Ghost Reborn"
.
We continue to need your help!
Please follow the guidelines on the
donation link
if you wish to help support this ministry. You can
order products by clicking on them
below! As always, you can see the DITC e-Newsletter archive
here
and sign up to receive this newsletter or unsubscribe there as well.
by Spiritual Research Network, 2/16/16

There are numerous sources online now that are reporting on the imbalanced Calvary Chapel leadership issues as well as the growing ecumenical compromises. Many Calvary Chapel pastors as well as the Calvary Chapel Association Leadership Council (formerly CCOF Ministry, Inc.) are aware of many of the growing problems, but sadly, little is being done to publicly expose and correct these things.


Click here to read this article!
Goddess Worship in America and How It's Affecting the Church (Booklet)

The worship of pagan goddesses is most obvious with Wiccans. However, it is also common in universities and nursing schools. It is promoted by the media and is a component of New Age feminism. What's more, it has infiltrated mainline denominational churches and its influence can be felt throughout our society.




Click here to get this booklet!
Let There Be Light (Book)
Topics This Book Addresses: How God Can Change A Life. Biblical creation versus Darwinian evolution. Russia's openness to the Gospel after the fall of the USSR. A plan by the Catholic church to absorb Protestantism. The connection between evolution and the New Age. How the Christian church is being lured into a one-world religion that is prophesied in the Bible. Contrasting the Light of the World to the darkness of this age. The role mysticism is playing in end times deception. How Christian leaders are ignoring the study of Bible prophecy. Questions this book answers: What is real science? Is Darwinian theory scientific? Is spiritual deception talked about in the Bible? What is the Catholic Eucharistic Evangelization plan? What is the Gospel of Jesus Christ? What is the essential ingredient for true revival? Are signs-and-wonders revivals like the Toronto Blessing biblical? Why do many Christian pastors and leaders avoid talking about spiritual deception? Does the Bible mandate Christians to warn against spiritual deception?


Click here to get this book!
by Mike Oppenheimer, 2/21/16
Bethel church was part of the General Council of the Assemblies of God until January 2006 when the church membership voted to withdraw their affiliation. Bill Johnson's is the pastor of Bethel in Redding, his education is reported to be one semester at Shasta College (which does appear to be a sound bible college which Johnson is now at odds with in his teaching. Also one year at the Genesis Bible Training Center in Santa Rosa. After attending the Genesis Bible Training Center he spent five years on the Bethel staff, and became pastor of Mountain Chapel in Weaverville from 1978 to 1996 when he took the pastorship of Bethel. An estimated 2,000 people attending Bethel left when Johnson took over in 1996. Today, it has grown back and nearly every church service is full each week, mainly youth. The sanctuary sits on 70 acres. This includes the Twin View campus and an overflow room, which could easily add up to more than 3,000 congregants and more than 30,000 people go to the web for their online media. Bethel has become one of Shasta County's largest private employers with 360 employees. And they are expanding. (certain references used, source: Record searchlight - redding.com: Bethel burgeons under pastor's visions of prosperity) The focus of Bethel church under Bill Johnson shifted into training people in prophecy, healing and other "supernatural gifts," some of which cannot be found in the Bible.


Click here to read this article!
If you need apologetics tools,


then click on the ACT logo to go to our current products page.

As you know, if you are a frequent user of the DITC website, we offer thousands of FREE articles archived or linked from our site. You can also search for articles on our site and other excellent discernment sites, browse by topic and find the latest articles for the past two months. We also offer many apologetics DVDs, CDs, books and other materials for purchase using PayPal or by check/money order by mail.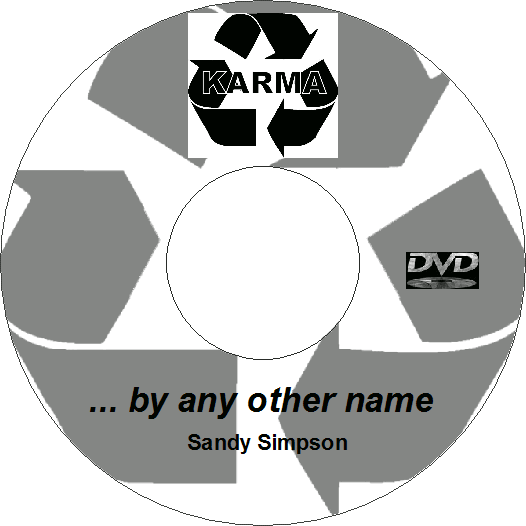 May the Lord bless you as you continue to be a Berean!

In His hands,

Sandy Simpson
Apologetics Coordination Team