Featured Product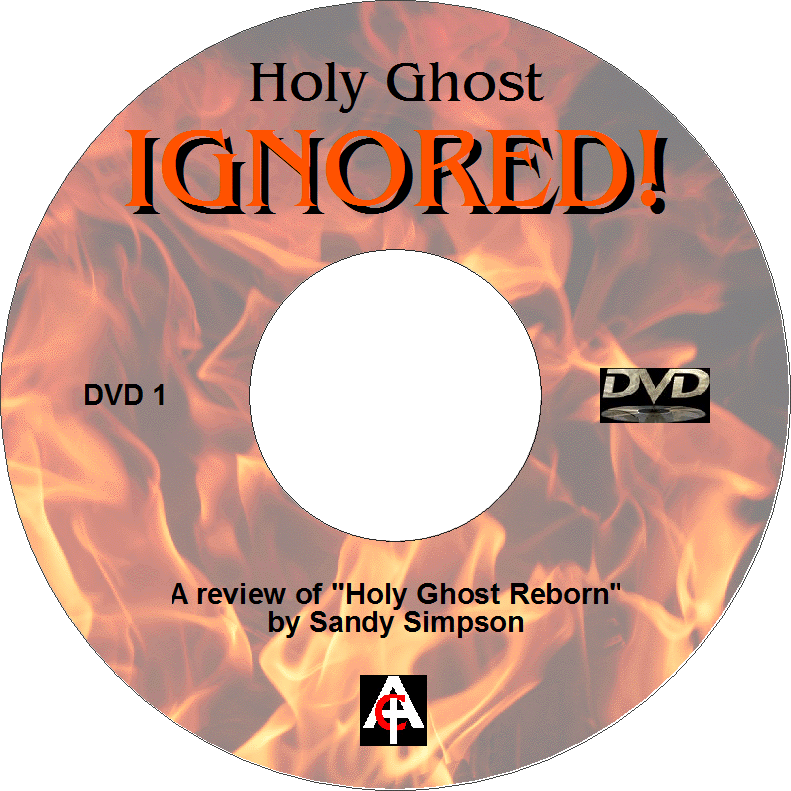 Holy Ghost IGNORED!
by Sandy Simpson
This 3-DVD set is a message based on
this movie review.
"Holy Ghost Reborn" is the second film in the "Holy Ghost" series released by Bethel Church in Redding, CA. Tim Wirth and I reviewed the first "Holy Ghost" film and that review is freely available on YouTube here:
I am sorry to say this but Bethel is clearly a cult of Christianity holding to most of the teachings of the Latter Rain and Word of Faith. They have demonstrated repeatedly a manipulative atmosphere targeting young people in particular while preaching rank heresy. This new film is a continuation of those false teachings and practices. I pray for the young people in that church that they will come to know Jesus Christ as their Savior and thus come to know the true Holy Spirit.
Go here
for ordering information.
Donate to the ACT Ministry!
or follow this link for other options.
DITC e-Newsletter

The worship of the created things is taking precedence over the worship of the Creator.
Please order from us!
Please follow the guidelines on the
donation link
if you wish to help support this ministry. You can
order products by clicking on them
below! As always, you can see the DITC e-Newsletter archive
here
and sign up to receive this newsletter or unsubscribe there as well.
The Temple of Baal is NOT coming to Times Square in New York City next month. This is great news, and it represents an incredible victory for Christians in the United States. As you will see below, the New York Times, Snopes and a whole host of other mainstream news sources reported last month that everything was on track for reproductions of the giant 48-foot-tall arch that stood in front of the Temple of Baal in Palmyra, Syria to be put up simultaneously in Times Square in New York City and Trafalgar Square in London during the month of April. But now that will not be happening. The only arch that will be going up will be in Trafalgar Square, and it won't be the one from the Temple of Baal. Instead, the Institute for Digital Archaeology has changed plans and will be putting up a reproduction of the Arch of Triumph which the Romans originally built in Palmyra and that has nothing to do with Baal. So why has there been such a dramatic change in plans?


Click here to read this article!
Updated!
Fostering a new Spiritual Discipline: Follow me into ... the quiet zone
Richard Foster is known for his book "Celebration of Discipline." Few are aware that it contains numerous New Age teachings in it. Foster's book Celebration of Discipline, has sold several million copies, was selected by Christianity Today as one of the top ten books of the 20th century. Christianity Today named it number eleven in the "Top 50 Books That Have Shaped Evangelicals." Despite their endorsement, it is a book that should be avoided at all costs. This may sound harsh to some but if you hear what Foster teaches it become apparent, it is not what the Bible teaches.
Read
Part 1
,
Part 2
,
Part 3
,
Part 4
&
Part 5.
Click here to read this series!
Can Bad Hermeneutics Lead to Heresy?
with Rob Congdon (Part 1), 4/16/16
Hermeneutics is one of these words we don't speak about every day in our life, but actually we experience it. Every time you read a book or read a newspaper, you apply a system of hermeneutics. It's a method to interpret what you're reading. You expect certain rules, whether you realize it or not, to be applied to that. So, hermeneutics is really, as we use it, a method of biblical interpretation - a system, if you will.
by Carl Teichrib , 4/17/16
In our contemporary era, Earth Day has become the modern celebration of Gaia. Partakers of this event, whether aware of it or not, play off the ancient pagan beliefs of a Universal Mother. Like the sacred oaths taken in her name, today's Earth Day celebrants sign environmental petitions, make pledges, and announce resolutions in support of Mother Earth. And like the old sacrifices to the deity, today's Earth Day practitioners offer sacrifices of "good works" to the planet. Not only is the earth a deity to be venerated, but the earth itself-as the representative and embodiment of the goddess-has become a modern-day idol.


Click here to get this book!
If you need apologetics tools,


then click on the ACT logo to go to our current products page.

As you know, if you are a frequent user of the DITC website, we offer thousands of FREE articles archived or linked from our site. You can also search for articles on our site and other excellent discernment sites, browse by topic and find the latest articles for the past two months. We also offer many apologetics DVDs, CDs, books and other materials for purchase using PayPal or by check/money order by mail.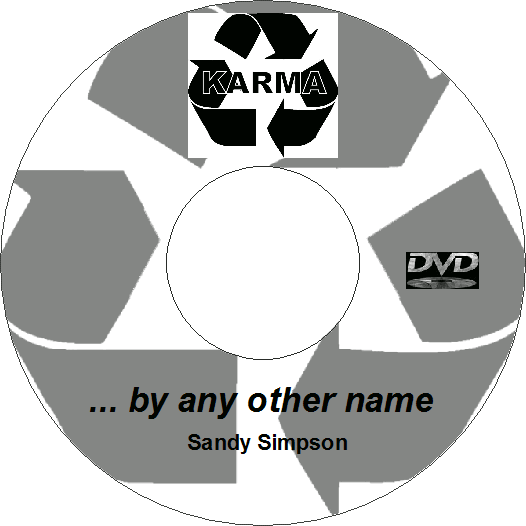 May the Lord bless you as you continue to be a Berean!

In His hands,

Sandy Simpson
Apologetics Coordination Team