Featured Product
Generic and Specific
by Sandy Simpson
In my article "Blasphemizing the Bible"

I give a number of examples of how a lot of modern Bible translation societies are putting the names of "supreme beings" in the Bible in the place of God or YHWH. In this article I'm going to examine two of the excuses they make for making those substitutions in the Bible in many hundreds of different languages today.

(1) They claim that God has many different names and therefore they think they are justified in putting the names of various gods of various cultures in Bibles, as long as they are considered "supreme beings". (2) The second excuse they give is that the names of the "gods" they are placing in the Bible are generic terms for God, like the words "God", "Theos", "Dios" and "Elohim". By generic I mean a word that can be used for any deity whether of the one true God or other false gods who claim to be God.

I will go through both of these excuses and show that they are both unbiblical, therefore the Bibles they have translated with names of other gods in them, or names they claim are generic, prove that they have "blasphemized" those Bibles.
Go here
for ordering information.
Donate to the ACT Ministry!
or follow this link for other options.
DITC e-Newsletter

"...let us lay aside every weight, and the sin which so easily ensnares us, and let us run with endurance the race that is set before us, looking unto Jesus, the author and finisher of our faith, who for the joy that was set before Him endured the cross..." Hebrews 12:1-2
Please help us with your donation!
Please follow the guidelines on the
donation link
if you wish to help support this ministry. You can
order products by clicking on them
below! As always, you can see the DITC e-Newsletter archive
here
and sign up to receive this newsletter or unsubscribe there as well.
by Mike Oppenheimer, 2/10/16


Doug Addison is claiming to be a "prophetic dream interpreter, speaker, writer, Life Coach, and stand-up comedian. His high energy prophetic messages have been shared on television, radio and the internet for over a decade." That is far too long for this to have gone on. Here's why. Doug Addison says that he has interpreted 25,000 dreams and now claims to interpret tattoos and piercings, and he trains others to do the same. He says "Quite often there are hidden prophetic messages behind tattoos and piercings!" He has become known as the tattoo prophet. He has been prophesying over tattoos since 2004.


Click here to read this article!
Calvary Chapel, Bill Hybels, and Jesuit Mysticism

Recently, I was informed about a conference held this week in Budapest, Hungary where Willow Creek senior pastor Bill Hybels taught leaders. According to comments posted on Phil Metzger's Facebook page, the event was held at Calvary Chapel Golgota Budapest where Metzger is pastor. He is also the director of Calvary Chapel Bible College Europe (also located in Hungary). On Metzger's Facebook, Hybels was not only endorsed, he was praised.


Click here to read this article!
Setting Aside the Power of the Gospel for a Powerless Substitute
We are living in a time of mass deception and delusion. If you were to fall off a cliff and only had a rope to hold you, would you not hold onto that rope more tightly? That is what we must do with the Gospel. Jesus' death on the Cross purchased our salvation; we have also been bought by His blood, sealed in a new covenant, and His indwelling presence empowers us to live the Christian life. There is no other power to save!


Click here to read this article!
by Charles H. Spurgeon
The path of the Christian is not always bright with sunshine. He has his seasons of darkness and of storm. True, it is written in God's Word, "Her ways are ways of pleasantness, and all her paths are peace," and it is a great truth, that religion [i.e. Biblical Christianity] is calculated to give a man happiness below as well as bliss above. But experience tells us that if the course of the just be "As the shining light that shineth more and more unto the perfect day," sometimes that light is eclipsed. At certain periods, clouds cover the believer's sun, and he walks in darkness and sees no light.


Click here to read this article!
If you need apologetics tools,


then click on the ACT logo to go to our current products page.

As you know, if you are a frequent user of the DITC website, we offer thousands of FREE articles archived or linked from our site. You can also search for articles on our site and other excellent discernment sites, browse by topic and find the latest articles for the past two months. We also offer many apologetics DVDs, CDs, books and other materials for purchase using PayPal or by check/money order by mail.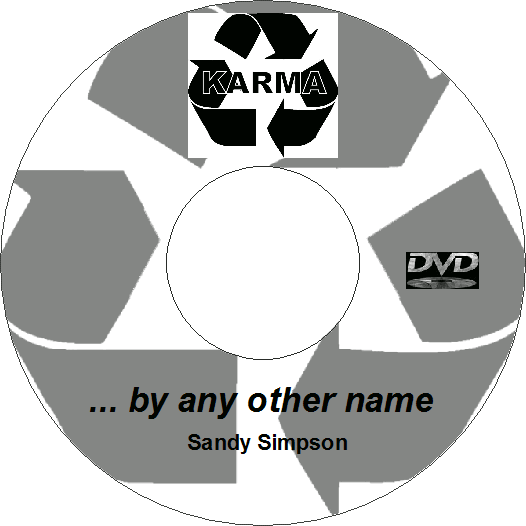 May the Lord bless you as you continue to be a Berean!

In His hands,

Sandy Simpson
Apologetics Coordination Team