Featured Product
The Ugly Side of Diaprax
by Sandy Simpson
There has been a concerted effort by the false teachers from many movements inside the church such as Word of Faith, New Apostolic Reformation (NAR)/Latter Rain, World Gathering on Indigenous People and Emerging Church among others to diaprax people into thinking that the church has been ineffective until they came along with their new and improved ideas on how to take over the world. This is always a feature of the Hegelian Dialectical process put into action by praxis, thus diaprax. In order to form a new paradigm or worldview the leadership of these movements must vilify orthodox Biblical Christianity.
Go here
for ordering information.
Donate to the ACT Ministry!
or follow this link for other options.
DITC e-Newsletter


We are well on our way to seeing the formation of the global false religion spoken of in Revelation.



Please pray for us!

Please follow the guidelines on the

donation link

if you wish to help support this ministry. You can

order products by clicking on them

below! As always, you can see the DITC e-Newsletter archive

here

and sign up to receive this newsletter or unsubscribe there as well.

Have you ever been in a conversation regarding religious or spiritual matters only to be accused of being narrow minded? What's interesting about this response is that those same people probably wouldn't argue with you that water is composed of two parts hydrogen and one part oxygen. Is God being narrow minded for limiting water's composition in this way? A skilled conductor will not permit his first violin to play off key by even the slightest amount. Is this conductor being narrow minded? What about the auto mechanic who goes to great lengths to make certain engine parts are within thousandths of an inch so that the assembled engine runs reliably. Is that mechanic being narrow minded? In spite of these facts, Christians who hold to the idea of 'grace alone through faith alone in Christ alone' continue to be accused of being narrow minded as others strive for a broad mindedness in order to establish humanistic unity. Joining Jim to discuss this issue was Mike Gendron. For over 30 years, Mike was a devout Roman Catholic and was taught to rely upon the authority of the church. He followed the priests, the sacraments and was depending upon his own good works for salvation. However, in 1981 after attending an apologetics seminar called, 'Evidence for the Christian Faith' the Bible became his sole authority in all matters of faith. As he searched the Scriptures he was amazed to see how often the Bible contradicts the teaching and tradition of the church he had been a part of for so long. Mike placed his trust in Jesus Christ as Savior and the Bible became his sole authority in all matters of faith. He founded a ministry, Proclaiming the Gospel that points people to Jesus Christ as the all-sufficient Savior. A video was recently released in which Pope Francis communicated his prayer intentions that clearly expressed his belief that all of the world's major religions are different paths to the same God. Mike noted that no one seeks after the true God yet there are many gods sought after by people. The are formed by religious traditions or even in the imaginations of men. The true God is revealed in Scripture and the only way to approach the true God is through Jesus Christ, the only mediator between God and man. Mike described true Christianity not as a religion but as a relationship with Jesus Christ. On the other hand, he described Catholicism as being no different from the other religions of the world in that it contains a works righteousness salvation formula that attempts to appease an all holy and righteous God. This means Catholicism and all other religions have a common spiritual bond. The Bible reveals a biblical unity. It's a sovereign work of the Holy Spirit, not of man and it demonstrates a common faith in the Gospel. On the other hand, the Pope is pushing for a false unity. It's a rebuilding of the religious Tower of Babel by bringing all people together under the power and influence of his papacy. One example comes from the Imam of the Mosque of Rome who is indicating that Pope Francis will be visiting the Grand Mosque of Rome the 27th of this month. Until now no Pope has visited this mosque which opened in 1995. If confirmed, this will be Pope Francis' 5th visit to this mosque. What does all of this signify? Is this part of the pathway to a global religion? You decide when you review this edition of Crosstalk.


Click here to listen to this MP3!
Stunning Statistics: "From Antichrist to Brother in Christ: How Protestant Pastors View the Pope"
at Lighthouse Trials, 1/23/16
LTRP Note: The following article is posted for informational and research purposes and not as an endorsement of the sources. Both Christianity Today and LifeWay Research are proponents of the "new" spirituality (i.e., contemplative/emerging), which has helped to accelerate the current surge of interspirituality and ecumenism within the evangelical church and is, in effect, causing this major paradigm shift toward the merging of the Protestant/evangelical church with the Roman Catholic Church. The information in this article is quite stunning. We are seeing a major paradigm shift taking place.


Click here to read this article!
Meditation and Experience
by Herescope, 1/24/16
Spiritual meditation, as it is commonly practiced around the world, is done for the purpose of achieving an experience of the presence of God. This "presence" feeling, often described as a sense of oneness with the Divine, can create a powerful psychological and physical sense of peace. This much-desired spiritual experience thus serves to validate one's faith -- if one "feels" God's presence then that means one is on the right path to a higher form of spirituality. Thus meditation becomes a discipline, a device, even an art, whereby man believes he can do things to achieve inner peace and a unity with God.


Click here to read this article!
The Cruz for President campaign announced, on Thursday, that Ted Cruz received Mike Bickle's endorsement. For those who don't know, Bickle is the founder of the International House of Prayer in Kansas City, Missouri-a leading organization in the controversial New Apostolic Reformation (NAR). But the campaign did not mention Bickle's leadership in the NAR. They described the International House of Prayer (IHOP) as simply an "evangelical missions organization based on prayer." Sounds innocuous. But the description is misleading. Is it possible that Cruz's team actually believes IHOP represents mainstream evangelicalism, and they don't know about its affiliation with the NAR?


Click here to read this article!
If you need apologetics tools,


then click on the ACT logo to go to our current products page.

As you know, if you are a frequent user of the DITC website, we offer thousands of FREE articles archived or linked from our site. You can also search for articles on our site and other excellent discernment sites, browse by topic and find the latest articles for the past two months. We also offer many apologetics DVDs, CDs, books and other materials for purchase using PayPal or by check/money order by mail.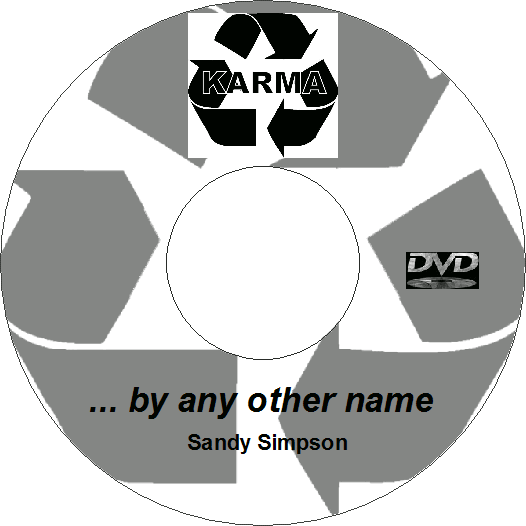 May the Lord bless you as you continue to be a Berean!

In His hands,

Sandy Simpson
Apologetics Coordination Team