Featured Product
The Ugly Side of Diaprax
by Sandy Simpson
There has been a concerted effort by the false teachers from many movements inside the church such as Word of Faith, New Apostolic Reformation (NAR)/Latter Rain, World Gathering on Indigenous People and Emerging Church among others to diaprax people into thinking that the church has been ineffective until they came along with their new and improved ideas on how to take over the world. This is always a feature of the Hegelian Dialectical process put into action by praxis, thus diaprax. In order to form a new paradigm or worldview the leadership of these movements must vilify orthodox Biblical Christianity.
Go here
for ordering information.
Donate to the ACT Ministry!
or follow this link for other options.
DITC e-Newsletter


There are so many trying to take people captive with their philosophy and empty deceptions. There are very few "Christian" books out there anymore worth reading. I encourage you to continue in your study of the written Word!



We continue to need your help!

Please follow the guidelines on the

donation link

if you wish to help support this ministry. You can

order products by clicking on them

below! As always, you can see the DITC e-Newsletter archive

here

and sign up to receive this newsletter or unsubscribe there as well.

Pope Francis is trying to pull Protestants into the Catholic Church. As you will see, several things are helping him accomplish this. Ecumenism seems plausible because Catholics use words in a way that outsiders don't understand. Because Protestants don't understand what Catholics really mean, they think they have a lot of things in common, when in reality, they don't.


Click here to get this booklet!
Pray Always and Don't Forget - Luke 18 (Video)
by Bill Randles, 1/15/16

Authors To Avoid: Who is Bringing the "New" Spirituality Into the Church?
by Chris Lawson, 1/16/16
Each of the following authors professes to be Christian and/or uses biblical terminology in his or her writing, yet promotes at least one of the following serious false teachings: contemplative spirituality (i.e., Spiritual Formation), the emergent, progressive "new" spirituality, the seeker-friendly, church-growth movement (e.g., Willow Creek, Purpose Driven) and/or Yoga. (This list is from the booklet A Directory of Authors: Three NOT Recommended Lists.)


Click here to read this article!
When we do word studies in the Greek New Testament it is vital that we pay very close attention the verb tenses. From these we learn that some statements are commands (imperatives) while others, which some Bible translations render as if they are commands, are actually statements of fact (indicatives or aorists). Confusing these has caused a very large amount of confusion and bad doctrine to pollute the church.


Click here to read this article!
If you need apologetics tools,


then click on the ACT logo to go to our current products page.

As you know, if you are a frequent user of the DITC website, we offer thousands of FREE articles archived or linked from our site. You can also search for articles on our site and other excellent discernment sites, browse by topic and find the latest articles for the past two months. We also offer many apologetics DVDs, CDs, books and other materials for purchase using PayPal or by check/money order by mail.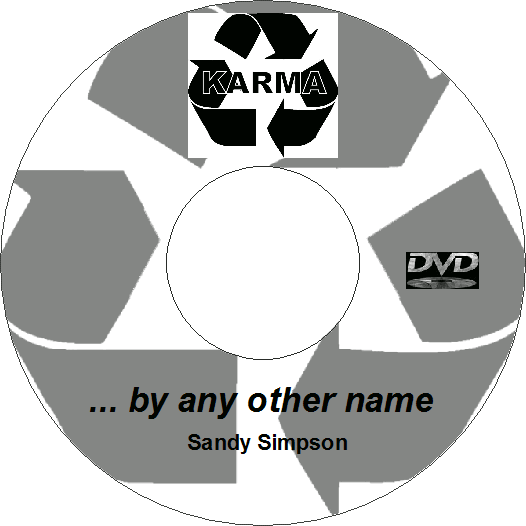 May the Lord bless you as you continue to be a Berean!

In His hands,

Sandy Simpson
Apologetics Coordination Team