Featured Product
Healer?
Heal Thyself!
by Sandy Simpson

This DVD is a message based on

A good subtitle for this article might be "Practice What You Preach!" There is no doubt that God can and does heal people today. But the false doctrines of the Word-Faith Movement about "declaring" healing, "name-it-and-claim-it", etc. have been proven to be lies by the very people who sell this deceit. If you don't know about where these famous "faith healers" go when they need healing, you may be surprised. Why couldn't they heal themselves when they purported to be able to heal others by virtue of their superior faith? What happened to the extraordinary faith they claimed to have, enough faith to heal and be healed? Since they are the ones who taught that all you have to do is claim the healing that is in the Atonement (Is. 53:5) why did they not do so? Don't their deaths prove that what they were preaching was a lie and pragmatic witchcraft rather than biblical relality?

Nimrod and Semiramis.
Go here
for ordering information.
Donate to the ACT Ministry!
or follow this link for other options.
DITC e-Newsletter


May you have a blessed 2016!



Please pray for us!

Please follow the guidelines on the

donation link

if you wish to help support this ministry. You can

order products by clicking on them

below! As always, you can see the DITC e-Newsletter archive

here

and sign up to receive this newsletter or unsubscribe there as well.

For there must be also heresies among you, that they which are approved may be made manifest among you. (I Cor. 11:19) If there wasn't a false mystical revival, ala Lakeland, sooner or later someone would have to manufacture one. Likewise a Benny Hinn, Kenneth Copeland and flavor of the day, Todd Bentley. These people are not the authors of their respective heresies, (they are far less innovative than they realize). They only embody them. They are the proponents of a false spirituality embraced by thousands of professing Christians around the world. They merely act out and express the false spirituality of their constituency, that is why no matter how many times these spurious revivals are discredited, as soon as another one breaks out there is a ready made congregation to joyfully participate in them. I am only echoing the prophet Jeremiah in His own day who lamented that: The prophets prophesy falsely, and the priests rule on their own authority; And My people love it so! But what will you do at the end of it?
Click here to read this article!
Syrian Refugees: Is There A Biblical Response?
by Albert James Dager, 12/17/15
God has blinded the eyes and dulled the minds of the leaders in the West. Even those who wish to resist the possibility of violent jihadists coming into the U.S. by imbedding themselves among the refugees are blind. While proclaiming that most Muslims are peaceful, they are ignoring the fact that virtually all Muslims believe their destiny is to conquer the world. Violent jihad is merely one means; peaceful jihad through immigration and procreation is as much, or more, a threat to our culture than violent jihad. This invasion of the West is part of God's judgment upon the nations that have had the advantage of the Gospel for the past millennium and beyond, yet have rejected God's righteousness. But God's will shall be done, regardless of who wins the next election. It may be just a matter of how soon He completes His judgment.


Click here to read this article!
Undertaker, Come Quickly: Neo Evan Christianis Has Died
by Orell Steinkamp, 12/17/15
The Neo (New) Evangelical Christian experiment has failed. It reminds me of the Titanic. This unsinkable ship left England amid cheers and high festivity. For many it represented the latest in human achievement. But, alas! It was not to be. On the high seas amid the turbulence of the seas and surrounding icebergs its underwater hull was ripped open and seawater was pouring in. But on board gala and gaity was in full swing. Only a few noticed a minor listing of the mighty ship. But the band played on even while the water compartments were taking on water from the sea. The Neo-Evangelical Gospel ship was also launched with great promise. This was to be the beginning of prominence for the American and International Evangelical movement. They openly wanted a recognition by the religious academia and to dialogue with culture. In no time Neo-Evangelicalism was birthed, led by Harold Ockenga, Carl Henry, Billy Graham and the Fuller Seminary personnel. In due time Christianity Today became its publishing oracle and Carl Henry its editor. The National Association of Evangelicals (NAE) became its constituency and Fuller seminary its training ground.


Click here to read this article!

A recent Facebook Post captioned: "Help Your Child Achieve Calmness!" showed a picture of a little girl sitting cross-legged, eyes closed, hands out, and with her fingers fixed in a mudra position. What finger position is that? To be precise, it is the "Gyan Mudra" or "Chin Mudra" finger position in which the index finger touches the thumb tip to form as perfect a circle as possible with the other fingers extending upward. Why do people do this? Yoga aficionado Gertud Hirschi, in her book Mudras: Yoga in Your Hands, tells us why: "We can effectively engage and influence our body and our mind by bending, crossing, extending, or touching the fingers with other fingers." Hirschi goes on to pinpoint just what this finger position really means: "The thumb is symbolic of cosmic (divine) and the index finger is symbolic of individual (human) consciousness. The ultimate goal ... is oneness of humanity with cosmic consciousness."


Click here to read this article
If you need apologetics tools,


then click on the ACT logo to go to our current products page.

As you know, if you are a frequent user of the DITC website, we offer thousands of FREE articles archived or linked from our site. You can also search for articles on our site and other excellent discernment sites, browse by topic and find the latest articles for the past two months. We also offer many apologetics DVDs, CDs, books and other materials for purchase using PayPal or by check/money order by mail.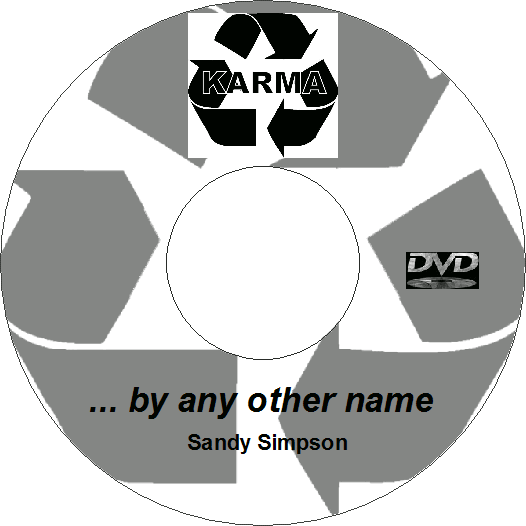 May the Lord bless you as you continue to be a Berean!

In His hands,

Sandy Simpson
Apologetics Coordination Team