Featured Product
You need to "nip it in the bud"!

I am writing this article to address a subject that I have often observed. It is the fact that if you do not get the leaven out of your church the leaven will become the leadership.The Bible teaches quite clearly that if you let the leaven in you will leaven the whole lump.
Galatians 5:9 A little leaven leavens the whole lump of dough.
We see this often in the case of many "Christian" movements that have allowed a small error to exist in their churches and have not dealt with those issues. It then ends up metastasizing into worse and worse problems as time goes by.
Go here
for ordering information.
Donate to the ACT Ministry!
or follow this link for other options.
DITC e-Newsletter


Our mandate as true believers is to continue to preach the Gospel and disciple believers in sound doctrine, not to take of the governments of the world. See my article "The Question Of Dominion" or my DVD of that same title.



Your help is needed at this time!

Please follow the guidelines on the

donation link

if you wish to help support this ministry. You can

order products by clicking on them

below! As always, you can see the DITC e-Newsletter archive

here

and sign up to receive this newsletter or unsubscribe there as well.
by Mike Oppenheimer, 11/2/15


Nowhere does Scripture teach that these 7 things in the world will improve because of the church, instead we are told they will get worse and worse. Jesus explained this by relating the end to being "as the days of Noah." And there is sufficient evidence how that ended. We are watching the world's current condition spiraling downward and this is exactly what the Scriptures illustrates will happen in the last days. But we ignore the same descriptions for the condition of the Church which is also predicted. Jesus warned that there would be such a great deception that it would intrude into the Church itself. This I why Jesus said, "Nevertheless when the Son of man comes, shall he find faith on the earth?" (Luke 18:5-8 KJV).
Read
Part 1
,
Part 2
,
Part 3
,
Part 4
&
Part 5.
Calvary Chapel Pastor Greg Laurie Posts Photo Standing with New Age Advocate Roma Downey
by Lighthouse Trails, 10/29/15


A Lighthouse Trails reader sent this photo (see below) to us today. It is a picture of Calvary Chapel pastor Greg Laurie, standing with Roma Downey and Mark Burnett and was posted on Greg Laurie's Facebook page along with this caption by Downey: "So nice spending time with friends. Mark and I had a lovely lunch today with Greg and Cathe Laurie #harvestoc" Such a photo only heightens concerns as to the direction Greg Laurie (one of Calvary Chapel's most popular pastors) is taking the church.


Click here to read this article!
Oprah's Latest Attempt to Introduce New Age Spirituality to Evangelical Church
at Lighthouse Trails, 10/30/15
In light of your coverage regarding the Parliament of the World's Religions, which took place Oct.15-19 in Salt Lake City, UT, it has been brought to my attention that Oprah's "Belief" (her 7-episode television series) was shown some time during the conference, according to a post-conference e-mail from Imam Abdul Majik Mujahid, Board Chair of the Parliament of the World Religions. Oprah's "Belief" television series (7 episodes) premiered Oct.18 on OWN Network and is Oprah's latest attempt to introduce New Age Spirituality and interfaith spirituality to the evangelical church.


Click here to read this article!
by John Lanagan, My Word Like Fire Ministries, 10/31/15

Bethel Redding leaders continue to present an unbalanced and unhealthy preoccupation with signs and wonders-or, as I have come to call it, a bells-and-whistles theology. It should be no surprise that this is also present in Bethel Redding's children's ministry. It seems as if it is more important to encourage children to seek angelic visitations, visions, and Words of Knowledge than it is to actually determine whether the experience/communication with God is genuine or not.
In other words, there is little discernment at Bethel Redding. Children's Pastor Seth Dahl's response to the interviewer about discernment is telling.


Click here to read this article!
If you need apologetics tools,

then click on the ACT logo to go to our current products page.

As you know, if you are a frequent user of the DITC website, we offer thousands of FREE articles archived or linked from our site. You can also search for articles on our site and other excellent discernment sites, browse by topic and find the latest articles for the past two months. We also offer many apologetics DVDs, CDs, books and other materials for purchase using PayPal or by check/money order by mail.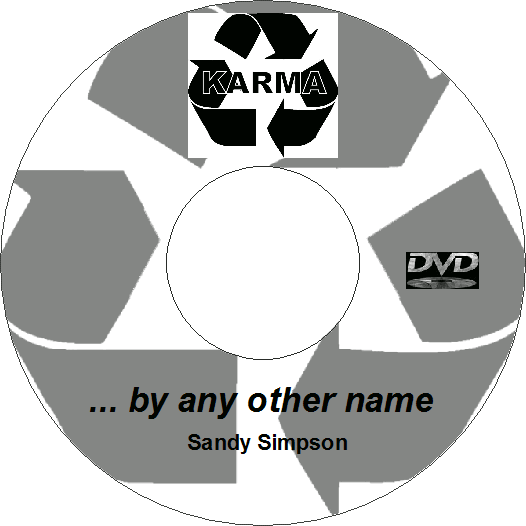 May the Lord bless you as you continue to be a Berean!

In His hands,

Sandy Simpson
Apologetics Coordination Team