Featured Product
The New Panentheistic "God" Of Christendom

Now, I bet you read the title of this article and thought I had misspelled the word "pantheism". Just so that those of you who write to me advising me of words I have misspelled in articles (and I do often) I want to tell you that I am using the term "panentheism" as coined by Karl C. F. Krause. You can read more about this word and concept in an excellent book called "A Time Of Departing" by Ray Yungen.
There is a new "God" being promoted in the Third Wave, New Apostolic Reformation (NAR) and Word of Faith movements whose teachers are regularly seen on TBN, Daystar, SkyAngel, CBN and other "Christian" TV networks. Some of those teachers even have, what would be considered, a fairly typical statement of faith or doctrinal statement they endorse. But by what they teach they end up promoting a false unbiblical view of God, especially through their actions and experiences. The whole phenomenon of "slain in the spirit" and all the antics that go with it are brainwashing an entire generation of Christians to put their faith in another Jesus, another Spirit, another Gospel. This new "Jesus" and "Holy Spirit" is clearly pantheistic or panentheistic in nature. Though some of these teachers would claim to be believing in the God who is One God in Three Persons, by what they teach they deny the very revealed character of God from Scripture.
Go here
for ordering information.
Featured Discernment Ministry
VCY America
featuring solid Bible teaching programs, live call-in programs on issues of concern to the Christian community, news and commentary, children's programs, and conservative, uplifting Christian music.
Programs are selected for their ministry value and their biblical content, rather than financial considerations. There are currently 21 VCY-owned stations across the Midwest. Other stations in various areas carry our programming for a number of hours each day, some of them full-time.
Donate to the ACT Ministry!
or follow this link for other options.
DITC e-Newsletter

2 Thes. 2:11 For this reason God sends them a powerful delusion so that they will believe the lie
Jer. 14:14 Then the Lord said to me, "The prophets are prophesying lies in my name. I have not sent them or appointed them or spoken to them. They are prophesying to you false visions, divinations, idolatries and the delusions of their own minds.
Your help would be appreciated!
Please follow the guidelines on the
donation link
if you wish to help support this ministry. You can
order products by clicking on them
below! As always, you can see the DITC e-Newsletter archive
here
and sign up to receive this newsletter or unsubscribe there as well.
by John Lanagan
My Word Like Fire Ministries, 10/22/15


In the above video, Dahl tells the Bethel Redding congregation of his experience with an enormous angel. Dahl asked the angel his name and then googled in the angel's answer. The angel's name was the same as that of a finance company. Dahl then realized the angel was "here for our finances at Bethel..." Dahl states, "You just need to hear a testimony so you can know what's available to you 'cause I'm not trying to preach a sermon, I'm trying to invite you to a new way of life." Yes, a way of life full of false visions and prophecies and dreams. Bethel Redding has taken many away from biblical Christianity.

Click here to read this article!
Praying Circles
Think On These Things

(Volume 21, Issue 5 Sep/Oct 2015)
by Gary Gilley, 10/23/15


This latest prayer fad stems from the teachings of Mark Batterson, lead pastor of National Community Church in Washington D.C., and in particular his 2011 book, The Circle Maker. The publisher claims that Batterson is offering a new way of praying (see advertisement on page 233 of The Circle Maker) based on a Jewish legend of Honi the Rainmaker, also called Honi the Circle Maker (pp. 11-13, 226). Honi, who lived a century before the ministry of Christ, supposedly drew a circle in the dirt, stepped into that circle and prayed for rain to end a devastating drought. He told God that he would not leave the circle until the Lord sent rain and, according to the myth, God soon sent rain. It should be noted that the story of Honi is at best a legend and most likely a myth. There is no independent or historical evidence that anything like this event ever took place. Even more importantly, this account is not drawn from Scripture. Nevertheless, when Batterson discovered the story he claimed it forever changed the way he prayed (p. 21). Now he circles his prayers, either by stepping into a drawn circle (it is recommended that a circle be drawn on the ground with chalk) like Honi, or by walking around the object of his desire, as the Jews walked around Jericho in the Old Testament.


Click here to read this article!
Deluded!
by Sandy Simpson, 10/25/15

So many "Christian" teachers today are deluded. They teach stuff that any person with even a smattering of Bible knowledge will recognize as ridiculous.


Click here to read this article!
by The Berean Call, 10/26/15

Jonathan Cahn, a popular Christian author, claims that his books reveal mysteries and predict the future. He thus portrays himself as like the Biblical prophets, including the claim of having new revelations. The main point of his book is that America is a second Israel and that she is being judged according to the seven-year Sabbath law called "shemitah" that was given to ancient Israel. This judgment manifests itself in seven-year cycles of stock market collapses or other cataclysmic events.


Click here to read this article!
If you need apologetics tools,

then click on the ACT logo to go to our current products page.

As you know, if you are a frequent user of the DITC website, we offer thousands of FREE articles archived or linked from our site. You can also search for articles on our site and other excellent discernment sites, browse by topic and find the latest articles for the past two months. We also offer many apologetics DVDs, CDs, books and other materials for purchase using PayPal or by check/money order by mail.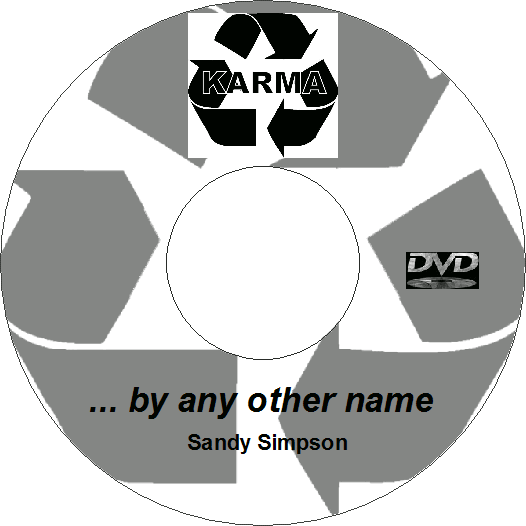 May the Lord bless you as you continue to be a Berean!

In His hands,

Sandy Simpson
Apologetics Coordination Team