Featured Product
The New Panentheistic "God" Of Christendom

Now, I bet you read the title of this article and thought I had misspelled the word "pantheism". Just so that those of you who write to me advising me of words I have misspelled in articles (and I do often) I want to tell you that I am using the term "panentheism" as coined by Karl C. F. Krause. You can read more about this word and concept in an excellent book called "A Time Of Departing" by Ray Yungen.
There is a new "God" being promoted in the Third Wave, New Apostolic Reformation (NAR) and Word of Faith movements whose teachers are regularly seen on TBN, Daystar, SkyAngel, CBN and other "Christian" TV networks. Some of those teachers even have, what would be considered, a fairly typical statement of faith or doctrinal statement they endorse. But by what they teach they end up promoting a false unbiblical view of God, especially through their actions and experiences. The whole phenomenon of "slain in the spirit" and all the antics that go with it are brainwashing an entire generation of Christians to put their faith in another Jesus, another Spirit, another Gospel. This new "Jesus" and "Holy Spirit" is clearly pantheistic or panentheistic in nature. Though some of these teachers would claim to be believing in the God who is One God in Three Persons, by what they teach they deny the very revealed character of God from Scripture.
Go here
for ordering information.
Featured Discernment Ministry
My Word Like Fire Ministries

My Word Like Fire Ministries is a discernment ministry of John Lanagan with information on a variety of topics.
Donate to the ACT Ministry!
or follow this link for other options.
DITC e-Newsletter

You Need To See This!

You can click on the logo above to go to ROKU to add this channel to your ROKU deivce.
There are many teachings there by Jacob Prasch, Bill Randles, Sandy Simpson and others as well as book and DVD promos. This channel also has a search engine.
We need your help!
Please follow the guidelines on the
donation link
if you wish to help support this ministry. You can
order products by clicking on them
below! As always, you can see the DITC e-Newsletter archive
here
and sign up to receive this newsletter or unsubscribe there as well.
by Johan Malan

Mossel Bay, South Africa (October 2015)

John 3:16 is one of the most widely quoted verses from the Bible. This famous verse is also called "the Gospel in a nutshell" because it is considered a summary of the foundational New Testament doctrine of salvation: "For God so loved the world that He gave His only begotten Son, that whoever believes in Him should not perish but have everlasting life." Five core truths in connection with our salvation are mentioned in this verse, which are all five divine wonders. They are the wonder of divine love, the wonder of a heavenly Savior, the wonder of faith in God, the wonder of salvation from perdition, and the wonder of eternal life. The Bible offers a full exposition of these supernatural works of God, and emphasizes the fact that Jesus Christ is the only Savior of the world and that no person can save himself from his state of spiritual deadness and moral depravity.

Click here to read this article!
Obama: Christians Threaten Nation
by Bryan Fischer, AFA, 10/18/15


If you have ever wondered whether President Obama has an abiding hostility to people of Christian faith, wonder no more. He believes we are a threat to national security. If you are a sincerely devoted follower of Jesus Christ, your president believes you are a potential domestic terrorist.


Click here to read this article!
Bethel Redding youth leader says Jesus asked him for forgiveness!
by John Lanagan
My Word Like Fire Ministries, 10/21/15
One more in a long train wreck of false claims and teachings from Bethel Redding. This youth leader states that in a vision Jesus picked him up, began to weep, and asked his forgiveness. If you can't find a passage in the Bible where Christ asks us to forgive Him, it is because it is not in the Bible.


Click here to read this article!
by John Lanagan
My Word Like Fire Ministries, 10/21/15

"I wish to communicate a very clear position on the Redding, California Bethel Church, Bill Johnson movement. I have had 3 calls this week, one from out of the country, on our position as a District on this matter. The Northern California Nevada Assemblies of God does not endorse or recommend the ministry of Bethel Church Redding or Rev. Bill Johnson. Hope this is clear. James R. Braddy" - Posted on the Facebook group "Conservatively speaking...In the Assemblies of God"


Click here to read this article!
If you need apologetics tools,

then click on the ACT logo to go to our current products page.

As you know, if you are a frequent user of the DITC website, we offer thousands of FREE articles archived or linked from our site. You can also search for articles on our site and other excellent discernment sites, browse by topic and find the latest articles for the past two months. We also offer many apologetics DVDs, CDs, books and other materials for purchase using PayPal or by check/money order by mail.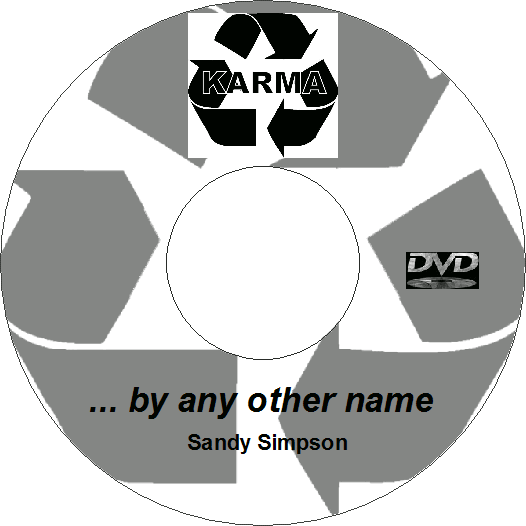 May the Lord bless you as you continue to be a Berean!

In His hands,

Sandy Simpson
Apologetics Coordination Team