Featured Product
The New Panentheistic "God" Of Christendom

Now, I bet you read the title of this article and thought I had misspelled the word "pantheism". Just so that those of you who write to me advising me of words I have misspelled in articles (and I do often) I want to tell you that I am using the term "panentheism" as coined by Karl C. F. Krause. You can read more about this word and concept in an excellent book called "A Time Of Departing" by Ray Yungen.
There is a new "God" being promoted in the Third Wave, New Apostolic Reformation (NAR) and Word of Faith movements whose teachers are regularly seen on TBN, Daystar, SkyAngel, CBN and other "Christian" TV networks. Some of those teachers even have, what would be considered, a fairly typical statement of faith or doctrinal statement they endorse. But by what they teach they end up promoting a false unbiblical view of God, especially through their actions and experiences. The whole phenomenon of "slain in the spirit" and all the antics that go with it are brainwashing an entire generation of Christians to put their faith in another Jesus, another Spirit, another Gospel. This new "Jesus" and "Holy Spirit" is clearly pantheistic or panentheistic in nature. Though some of these teachers would claim to be believing in the God who is One God in Three Persons, by what they teach they deny the very revealed character of God from Scripture.
Go here
for ordering information.
Featured Discernment Ministry
ANNOUNCEMENT!

You can click on the logo above to go to ROKU to add this channel to your ROKU deivce.
There are many teachings there by Jacob Prasch, Bill Randles, Sandy Simpson and others as well as book and DVD promos.
Donate to the ACT Ministry!
or follow this link for other options.
DITC e-Newsletter

Check This Out!

You can click on the logo above to go to ROKU to add this channel to your ROKU deivce.
There are many teachings there by Jacob Prasch, Bill Randles, Sandy Simpson and others as well as book and DVD promos. New update: this channel now has a search engine.
We still need your help and participation!
Please follow the guidelines on the
donation link
if you wish to help support this ministry. You can
order products by clicking on them
below! As always, you can see the DITC e-Newsletter archive
here
and sign up to receive this newsletter or unsubscribe there as well.
by Chris Lawson, 10/7/15

This audio message touches on the current and future global apostate Christianity and the great metamorphosis into "MYSTERY, BABYLON THE GREAT, THE MOTHER OF HARLOTS AND OF THE ABOMINATIONS OF THE EARTH." (Revelation 17:5b) A Hindu-Christianity for the New Age! Various topics include: (1) Departing from the faith; (2) Apostasy defined, types of apostasy, and safeguarding against apostasy; and (3) Taking heed against all forms of deception and escapism. Subject matter exalts the biblical Jesus of Nazareth, as opposed to false prophets, false teachers, and the coming Antichrist who will be recognized by the unbelieving world as a "man of peace" and an International hero who has come to allegedly save the planet. Audio also includes short informative sound clips from the The Great Apostasy - The Lost Sign (DVD), and Dave Hunt's documentary, A Woman Rides the Beast - The Roman Catholic Church and the Last Days. Scriptures: Matthew 7:1-5,15-23; Jude 3-4; Luke 18:8; 1 Thessalonians 4; Ephesians 4:11-22; Ephesians 6; 2 Timothy 4; Luke 21:34-38; 2 Thessalonians 2:1-12; Colossians 1:1-6.

Click here to listen to this MP3!
NAR Apostles For "Social Justice" - Coalescing with Southern Baptists
by Herescope, 10/9/15


Just when you thought this election cycle couldn't get any crazier. . . A report has just been issued regarding the latest activities of NAR "apostle" Samuel Rodriguez. He is now openly fraternizing with "apostlette" Cindy Jacobs.[2] Rodriguez has an extensive history of morphing himself into a mainstream leadership role despite his open association with C. Peter Wagner's dominionist New Apostolic Reformation (NAR) and its many offshoots and entities. For example, in 2014 Rodriguez was a featured speaker on a panel at the Southern Baptist Convention.



Click here to read this article!
YOGA: Exercise or Religion-Does it Matter? (Booklet)
by Ray Yungen, 10/9/15
The Yoga boom, which began in the 1990s, is changing the very social fabric of our society in a way that will last well into the future. People need to be aware that Yoga serves spiritual ends and also need to realize just what the nature of that spirituality entails. Yoga is the religion of namasté (i.e., man is God). The fact is, there is no need for the Cross of Jesus Christ in Yoga. To the contrary, Scripture tells us: . . . that in the ages to come he might shew the exceeding riches of his grace in his kindness toward us through Christ Jesus.(Ephesians 2:7)


Click here to read this booklet!
at The Pen, 10/10/15

The bottom line is this. I don't care if Beth Moore studies are actually "good" and do not contain false teaching - one cannot separate the studies from what Moore says and does elsewhere, with whom she associates. She associates with Joyce Meyer, Christine Caine, Joel Osteen, James Robison, and Hillsong. This is associating with false teaching at best, heresy at worst.


Click here to read this article!
If you need apologetics tools,

then click on the ACT logo to go to our current products page.

As you know, if you are a frequent user of the DITC website, we offer thousands of FREE articles archived or linked from our site. You can also search for articles on our site and other excellent discernment sites, browse by topic and find the latest articles for the past two months. We also offer many apologetics DVDs, CDs, books and other materials for purchase using PayPal or by check/money order by mail.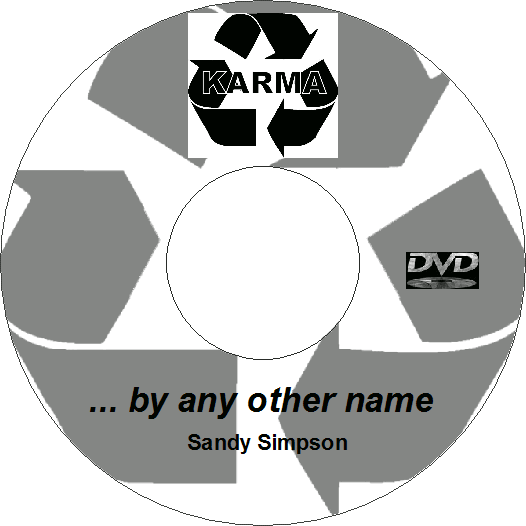 May the Lord bless you as you continue to be a Berean!

In His hands,

Sandy Simpson
Apologetics Coordination Team