Featured Product
What Should I Say?

How do you answer an invitation to attend a meeting where you know nothing about the speaker or what will be done there? What happens if they want to announce the meeting at your church and invite everyone? What do you say to a person who tells you that you don't have the Holy Spirit even though you are a Christian? What should you do if you think something is wrong, or your conscience is bothering you about something that was said or done? The answer?
The Bible has all the answers to your questions. This little booklet is an attempt to deal with a few of the typical statements you will hear from people who have become involved in the Third Wave revival movement. By "Third Wave" I am referring to teachers, "prophets" and any meeting associated with the Toronto "Blessing", Brownsville Assemblies of God, Rodney Howard-Browne, Benny Hinn, Kenneth Copeland, Rod Parsley, Marilyn Hickey, Joyce Meyers, Bethel Church, Lakeland and many others who appear on the Trinity Broadcasting Network and the 700 Club on TV.
Hopefully the statements and answers in this booklet will set you off on an investigation of your own in the Word. If you need help, and you have access to the Internet, you can visit my web site called "Deception In The Church" that deals with these issues and has the articles mentioned in this booklet.
Go here
for ordering information.
Featured Discernment Ministry
ANNOUNCEMENT!

You can click on the logo above to go to ROKU to add this channel to your ROKU deivce.
There are many teachings there by Jacob Prasch, Bill Randles, Sandy Simpson and others as well as book and DVD promos.
Donate to the ACT Ministry!
or follow this link for other options.
DITC e-Newsletter

Worth Getting ROKU!

You can click on the logo above to go to ROKU to add this channel to your ROKU deivce.
There are many teachings there by Jacob Prasch, Bill Randles, Sandy Simpson and others as well as book and DVD promos.
We have many great products you can order!
Please follow the guidelines on the
donation link
if you wish to help support this ministry. You can
order products by clicking on them
below! As always, you can see the DITC e-Newsletter archive
here
and sign up to receive this newsletter or unsubscribe there as well.
As challenging as it may seem at times, God's Word tells us to rejoice always (Philippians 4:4) and evermore (1Thessalonians 5:16). The various Hebrew and Greek words for rejoicing range in meaning from calmly happy to exceedingly glad and jumping for joy. The Bible reminds us that God's people should be a "happy" people because our God is the Lord (Psalm 144:15). We know that "though our outward man perish" yet our "inward man is renewed day by day. Therefore, we rejoice and give thanks for the "abundant grace" so mercifully bestowed upon us by God our Savior.

Click here to get this booklet!
Read What Pope Francis Said at New York's St. Patrick's Cathedral
at Understand The Times, 9/30/15


"I would like to express two sentiments for my Muslim brothers and sisters: Firstly, my greetings as they celebrate the feast of sacrifice. I would have wished my greeting to be warmer. My sentiments of closeness, my sentiments of closeness in the face of tragedy. The tragedy that they suffered in Mecca. In this moment, I give assurances of my prayers. I unite myself with you all. A prayer to almighty god, all merciful."


Click here to read this article!
What is your covering?
by Sandy Simpson, 10/3/15

The question every human being must ask themselves is this: "What is my covering?" Is it fig leaves or animal skins? I state this not literally but figuratively. Are you depending on your good works or the blood of Jesus Christ to save you? This is the ultimate question all the way from the Garden of Eden. It is apparent that those who are truly saved are "in Christ" (Rom. 6:7, 8:1), washed in the Blood (1 Cor. 6:11, Rev. 7:14), crucified and buried with Christ (Gal. 2:20, Rom. 6:4) and born again (John 3:3, 1 Pet. 1:23), anticipating eternal life (John 17:3, Rom. 6:23). But there are also those who rely on their works (2 Tim. 1:9). Every person will be judged according to their works (Eph. 2:8-9, Rev. 20:12), whether they were relying on them to be saved or relying on the work of Christ on the cross for their salvation. Even many people who call themselves Christians will end up trying to rely on works instead of grace.


Click here to read this article!
by Jacob Prasch, 10/5/15
If you need apologetics tools,

then click on the ACT logo to go to our current products page.

As you know, if you are a frequent user of the DITC website, we offer thousands of FREE articles archived or linked from our site. You can also search for articles on our site and other excellent discernment sites, browse by topic and find the latest articles for the past two months. We also offer many apologetics DVDs, CDs, books and other materials for purchase using PayPal or by check/money order by mail.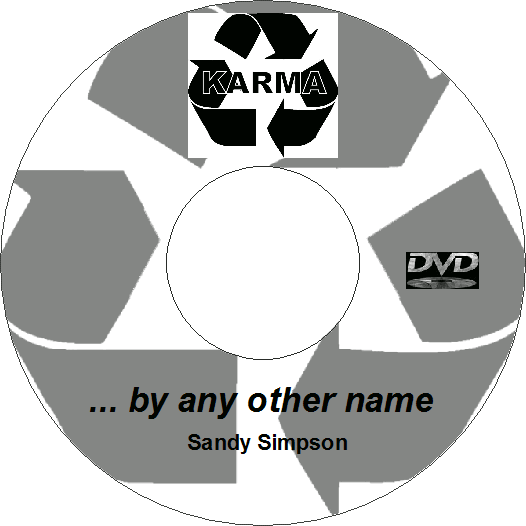 May the Lord bless you as you continue to be a Berean!

In His hands,

Sandy Simpson
Apologetics Coordination Team