Featured Product
What Should I Say?

How do you answer an invitation to attend a meeting where you know nothing about the speaker or what will be done there? What happens if they want to announce the meeting at your church and invite everyone? What do you say to a person who tells you that you don't have the Holy Spirit even though you are a Christian? What should you do if you think something is wrong, or your conscience is bothering you about something that was said or done? The answer?
The Bible has all the answers to your questions. This little booklet is an attempt to deal with a few of the typical statements you will hear from people who have become involved in the Third Wave revival movement. By "Third Wave" I am referring to teachers, "prophets" and any meeting associated with the Toronto "Blessing", Brownsville Assemblies of God, Rodney Howard-Browne, Benny Hinn, Kenneth Copeland, Rod Parsley, Marilyn Hickey, Joyce Meyers, Bethel Church, Lakeland and many others who appear on the Trinity Broadcasting Network and the 700 Club on TV.
Hopefully the statements and answers in this booklet will set you off on an investigation of your own in the Word. If you need help, and you have access to the Internet, you can visit my web site called "Deception In The Church" that deals with these issues and has the articles mentioned in this booklet.
Go here
for ordering information.
Featured Discernment Ministry

Believers In Grace Fellowship is a nondenominational family Bible church located in Marion, Iowa. Our sole purpose is serving GOD in our greatest capacity and to see souls saved by faith in Jesus Christ. We have multiple service times and believe in active participation for all christians, for the Bible teaches the "priesthood of all believers." Therefore, the number and facets to the ministry are innumerable, but one and the selfsame Spirit divides our giftings severally as He wills.
We welcome anyone of any faith in any status in life to come and hear the Gospel of Jesus Christ in our meetings. Though our heart reaches out to the world, we are resolved to preach the Gospel truth, no matter how offensive it might be to the sinner. We firmly hold to the fact that the Church is not an invention of man, nor something you "have" or "go to", but is a building made without human hands. We dare not adjust it to make it more palatable to this world which is so hostile to Christ. Our church is an entity, not a program. As living stones, each member plays an integral and important role in the Body of Christ.
The Greek word koinonia (Κοινονια - koy-no-NEE-ah) is used to describe the community of love and self-sacrifice observed in the early church from the book of Acts. In English, it is translated as Fellowship and is our highest goal - to have fellowship with GOD and to pursue this same koinonia with one another.
Donate to the ACT Ministry!
or follow this link for other options.
DITC e-Newsletter


Satan's all out assault on the churches (not the Church) is ramping up. Be alert!


We would appreciate your help!

Please follow the guidelines on the

donation link

if you wish to help support this ministry. You can

order products by clicking on them

below! As always, you can see the DITC e-Newsletter archive

here

and sign up to receive this newsletter or unsubscribe there as well.
by Bill Randles, 9/11/15


This is the way the world ends, This is the way the world ends, This is the way the world ends, Not with a bang but a whimper. TS Eliot, The Hollow Men To any thinking person, the spectacle of hundreds of thousands of "refugees" from Africa, and the horrors of the Syrian civil war, spilling out onto the shores of Italy, and forcing themselves over the barriers erected in Hungary is both heartbreaking and ominous. Who wouldn't be moved at the plight of frightened women and children packed into rust ships, desperate to get away from the wanton slaughter occurring in their Syrian homeland? The apocalyptic warfare taking place in Syria spares neither the elderly, the weak, women nor children. Mind numbing atrocities are being committed on both "sides"of the conflict. (Ishmael cannot find peace, He even fights His brothers). Photos of precious children washed up on the shores, having drowned en-route to European shores tear at the western heart, which had once been softened by centuries of Christian teaching. But a closer examination reveals troubling details. Eyewitnesses report that the vast majority of those seeking asylum are single males of military age. These 'poor souls' are already rioting, and demanding their own food, upon arrival at their generous host countries . Whoever heard of a houseguest demanding his own food be served him at the expense of the host?

Click here to read this article!
The Mystery of iniquity
by Mike Oppenheimer, 9/12/15


Great is the mystery of righteousness; (God was incarnated in the flesh") God was manifested in the flesh, (God appeared; was revealed in the flesh to mankind). He who became man was made a priest after the order of Melchizedek (Heb. 5:6, Psa. 110:4), both a king and a priest (Heb. 7:1-2). This intriguing subject of Christ's priesthood is fully explained in Hebrews chapters 7-9. The mystery in Christ is made known. God's Mystery is simple: it is belief in Christ as the God/man: that God became man. Who came from above (heaven) to live on earth as a man (Called the mystery of godliness 1 Tim.3:16). To those who disbelieve, the Messiah would be a "rock of offence" and a "stone of stumbling." Peter explains the mystery by showing that all depends on one's attitude toward Christ, whether they have faith or unbelief: "God is not a man, that He should lie, nor a son of man, that He should repent. Has He said, and will He not do it? Or has He spoken, and will He not make it good?" (Num. 23:19) Man lies, God always tells the truth. God's characteristic, attributes are infinite. We are to become like God in his moral qualities and character but we cannot become God as in His nature. The image of God in man is a moral image / likeness but there is another image that is foreign that was introduced when the first couple sinned. It came to us by God's enemy who lied to them and continues to lie to all mankind. There is no mystery mentioned in the Old Testament like the New Testament has mysteries, one mystery is the Gospel (Rom.16:25), which was concealed. There are two specific mysteries we face in the last days, The Mystery of Iniquity and Mystery Babylon. Babylon is where all false religion of the people began (Cain was the first) to be dominant over the true religion that was passed on through Noah and his family.


Click here to read this article!
Attempts to Blend Christianity with Other Religions
by Maria Kneas, 9/13/15
Numerous attempts have been made to blend Christianity with other religions on a world-wide scale. You can read about them in Carl Teichrib's article "Unveiling the Global Interfaith Agenda." There are also other attempts to merge Christianity with different religions. For example, Chrislam tries to combine Christianity with Islam. There are people who call themselves Christian witches (i.e., combining Christianity with Wicca). There are attempts to mix Christianity with Hinduism, and with Buddhism, and with Shamanism. (A shaman is a Native American medicine man.) Some people claim to be Christian witch doctors or Christian sorcerers. You can even buy a book about Christian Voodoo. Nominal Christians are people who are Christians in name only. They call themselves Christians, but they really aren't. They don't have a relationship with Jesus Christ, they ignore or deny foundational Christian doctrines, and they don't try to live the way God has instructed us as described in the Bible. Such people can fit in with other religions. However, born-again Christians aren't able to do that because they have God's Spirit living inside them Who convicts them of sin and enables them to trust and obey the Lord. And because God is living inside them, He gives them the grace and strength to abide in Him. Simply put, biblical Christianity cannot mix with other religions.


Click here to read this article!
by Ray Yungen, 9/14/15

What it comes down to is the preaching of the higher self versus the preaching of the Cross. The New Age is saying that God is the higher self in man-that God is just a meditation away.


Click here to read this article!
If you need apologetics tools,

then click on the ACT logo to go to our current products page.

As you know, if you are a frequent user of the DITC website, we offer thousands of FREE articles archived or linked from our site. You can also search for articles on our site and other excellent discernment sites, browse by topic and find the latest articles for the past two months. We also offer many apologetics DVDs, CDs, books and other materials for purchase using PayPal or by check/money order by mail.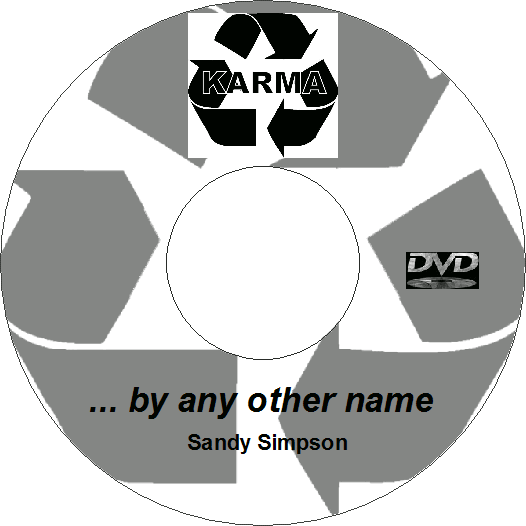 May the Lord bless you as you continue to be a Berean!

In His hands,

Sandy Simpson
Apologetics Coordination Team